The Most Common Types of International Employment Contracts

Posted on December 1st, 2022 Read time: 5 minutes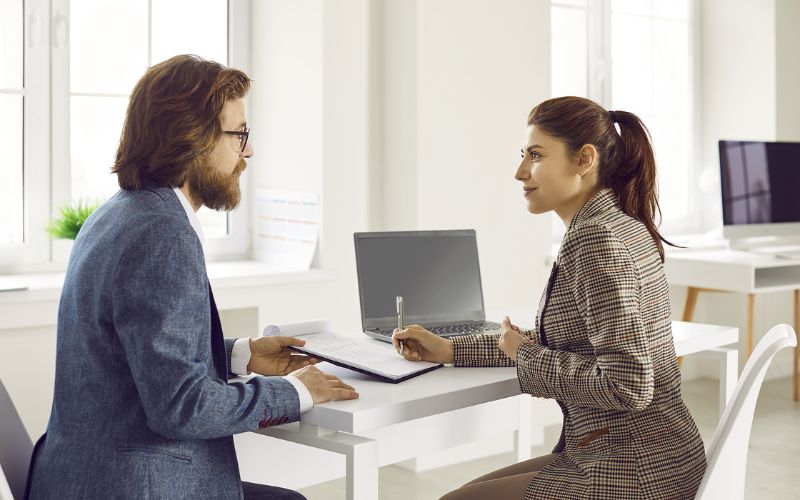 The benefits of hiring globally are sought after now more than ever. By removing geographical limits, employers get access to wider, more diverse talent. This gives employers the ability to choose workers based on skill and experience rather than location, which opens up the hiring pool and makes it easier to fill specialized roles with contingent workers who have the right expertise.
When it comes to international employment, however, you need to be well-versed in the distinctions between common types of global employment contracts, as well as each country's requirements. The last thing you want to do is find yourself in regulatory hot water.
Employment contracts are legally binding agreements that spell out the conditions of employment. A country-compliant employment contract is essential for businesses, as it ensures both the company and the employee have a clear understanding of what is expected during the term of employment. In addition, it is meant to protect both parties if any conflict arises.
An employment contract includes the terms of the employment relationship, including but not limited to:
• Salary
• Benefits
• Annual leave
• Sickness
• Termination
• Confidentiality requirements
• Notice periods
• Other important conditions or exclusions
Having a solid global employment contract in place protects your business and the employee in the case of a dispute. Employment laws vary by country, and companies engage various types of workers. Because of this, it isn't possible to issue a single contract template that covers all of your global workforce, which is why understanding the differences in country requirements and types of contracts is crucial. Below, we discuss the common types of employment contracts so you can determine what contract fits your needs.
Common Types of International Employment Contracts
Fixed-term contract
A fixed-term contract is a distinctly defined employment agreement for a specific time frame that is listed on the contract. This sort of employment is most appropriate in situations where employers have a definite end date for the work needed. Keep in mind that countries vary and have limitations on how and when fixed-term contracts can be offered. Check out this site to see what each country's policies are.
Benefits and disadvantages
The benefit of a fixed-term contract is the ability to engage workers for a finite period if they are being engaged for a critical project with a specific end date. Another reason a company might prefer a fixed-term employment contract is to cover for an employee who is away on protected leave, such as parental leave.
A disadvantage of fixed-term contracts is that laws governing them can vary from country to country, so it is important to understand the laws governing this type of contract in the country in question. You might have to show specific justification as to why the position should be engaged on a fixed-term contract versus an indefinite one. Or if you exceed the duration of what a particular country deems allowable for a fixed-term contract, the employee could automatically be seen as a permanent employee.
Indefinite contracts
An indefinite contract has no specified end date and is the most common type of employment contract. The period of employment in this kind of contract can be, well, indefinite until either side terminates the contract.
Because of its open-ended nature, this contract comes with high employer obligations, giving the employee a greater sense of long-term job security.
Benefits and disadvantages
For employers recruiting globally, an indefinite contract means far less worry about turnover. And lower turnover equals lower recruitment costs. Indefinite contracts come with stronger employee rights (and, conversely, employer responsibilities), so they are more attractive to employees and can result in higher morale, productivity, and retention.
Companies can fall into some pitfalls if they don't fully understand the requirements of indefinite employment contracts, though. For example, if a company doesn't follow the proper notice period, mandated severance, etc., when terminating an employee, it could be out of compliance, costing the company more in the long run and, in some cases, leading to claims of wrongful dismissal.
One way to reduce the restrictive nature of indefinite employment contracts is to consider adding a "reasonable probationary period." A reasonable probationary period can give both the employer and the employee time to see if the job is a right fit without worrying about the more restrictive elements of terminating the contract. That being said, it is important to make sure to incorporate the aspects related to the probation period (such as duration, minimum notice period, if/how the employee will be assessed during this time, etc.) in the contract and that it is compliant with that country's laws.
Other Agreements/Contract Terms to Know
At-will employment
The U.S. has "at-will employment," meaning the employer or the employee can terminate the employment at any time for any legal reason. In all U.S. states (except Montana), at-will employment is the default rule; however, it can be modified by the employment contract. Almost every other country outside the U.S. does not recognize "at-will employment." For U.S. companies that want to expand their hiring globally, this is an employment term that will not carry over into their global workforce.
Collective bargaining agreements
According to SHRM, a collective bargaining agreement (or CBA) "is a written legal contract between an employer and a union representing the employees." A CBA sets the terms and conditions of employment.
This negotiating puts an emphasis on the interests of the employee because a trade union represents the employee. It is important to know if a position you are hiring for is within a union and has a collective bargaining agreement that would provide pre-negotiated terms and conditions in addition to any terms or conditions mandated by that country's employment laws.
Independent contractor agreements
In certain instances, it might make sense for a company to engage a worker under an independent contractor agreement. Typically, this would be applicable if the work the company is engaging the worker to provide is specialized in nature, not a function currently available within the internal workforce, and for a specific period of time. These types of engagements provide expertise and flexibility to a company. Still, the engagement and business setup of the individual should be vetted to ensure proper worker classification based on that country's laws to avoid misclassification risk.
A sound global hiring strategy allows you to be better prepared, make smarter hiring decisions, and find the best talent to add to your team. With your new knowledge of all types of employment contracts, take advantage of the benefits of hiring globally today.
Innovative Employee Solutions (IES) is a leading provider of global workforce solutions. Contact us today to learn how we can help you quickly and compliantly engage global workers anytime, anywhere in more than 150 countries.
Written by: Sara Jensen, Senior Vice President of Growth and Strategy at IES
Sara Jensen is the senior vice president of growth and strategy at Innovative Employee Solutions (IES), a leading global employer of record in more than 150 countries that specializes in payrolling and contractor management services for today's contingent workforce. Founded in 1974 in San Diego, IES has grown into one of the city's largest women-owned businesses and has been named one of its "Best Places to Work" for 11 years.
Related Articles