4 Steps for Building a Successful Global Hiring Strategy

Posted on August 26th, 2022 Read time: 4 minutes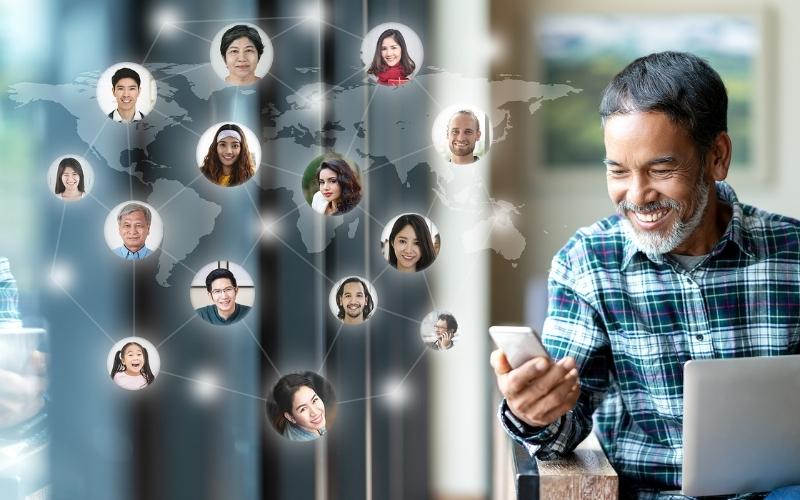 It's no surprise that every company wants the best possible talent for its team. But as anyone who has gone through the hiring process knows, finding the right person isn't easy. This is especially true right now, as job applicants are much more discerning when it comes to finding their ideal careers.
Just because the right applicant is hard to find, however, doesn't mean they aren't out there. It just means you must get creative with your search. One way to do this is to look beyond the United States to tap into exceptional global talent.
Why Should You Think About Global Recruiting?
There are numerous benefits of companies going global, so it's easy to see why this approach is attractive. For instance:
•  Opening your job search beyond the borders of your state or country shifts the focus from hiring who is available to hiring who is right for the job. If finding specialized talent locally is a challenge, global recruiting might be the answer.
•  Building diversity in your team is also an asset that can't be overlooked. Diverse backgrounds and experiences translate to creative problem-solving and innovative thinking. These skills benefit everyone, including the team and your overall company.
Of course, there are key factors to consider when recruiting in a global workplace. Companies will need to familiarize themselves with international hiring laws and any relevant cultural differences. There could be language barriers to team communication, not to mention a variety of time zones to navigate.
These challenges are real, but so are the benefits of going global. International employment is a creative solution that could potentially bring your company that perfect hire. Why not give it a try?
How Is Hiring Globally Different?
Before you send your job advertisement out into the world, it's a good idea to understand the differences between hiring in the U.S. versus globally.
One major difference is at-will employment. At-will means an employer has the power to terminate a position for any legal reason with or without notice, and an employee can leave a position at any time. At-will employment is very common in the U.S., but not in the international employment world. In other countries, employment is typically governed by employment contracts with requirements that impact both the employer and the employee.
Differences in employment laws don't need to be a dealbreaker. With a global hiring strategy in place, you can anticipate major differences and be ready to respond.
Why Does a Global Hiring Strategy Matter?
It's critically important to have a clear understanding of the employment laws of the country in which you're hiring. And if you're growing your company into new markets and hiring workers in multiple countries, then you'll need to know multiple sets of laws.
Hiring terms also require clarity. In many cases for international hires, a short-term, fixed-term contract will have different rules and regulations than a permanent, indefinite employment contract. Moreover, some countries are easier to work in than others. Knowing what rules and regulations are in place is critical.
Hiring globally can be more complex, so you'll want to establish support systems. One way to do this is to rely on outside entities that know the compliance laws in various countries well, such as a third-party Employer of Record. You can also ensure a strong system by developing a hiring strategy that anticipates and responds to any concerns.
What Should You Include in a Global Hiring Strategy?
Ready to get started? Here's what your global hiring strategy needs to include:
A plan for hiring.
A good global hiring strategy will start with the basics of your hiring needs. What jobs does your company need to fill? In which countries will you search for talent? These details lay the groundwork for everything else you'll do, so they shouldn't be overlooked.
Helpful partners.
Once you establish the basics, it's time to get a support system in place. Look for partners that can help your company hire in the countries you're targeting. The best partners are ones that have experience and know the hiring laws in these countries.
An understanding of costs.
Employment costs vary from country to country. So, it is important to base your employment offers on benchmarked salary data for the position within the country you are hiring. It's also vital to factor in all the statutory employment costs, such as taxes, paid annual leave, mandated additional pay, severance upon termination, etc.
Understand the mandatory employment-related costs where you are hiring and balance the costs with the projected overall cost per hire. You might learn that the figure is something you did not budget for, and you will need to look further into the source of that higher margin. Finally, don't forget about conversion fees! Employment costs must be paid in the local currency, which might be either an advantage or disadvantage when converting to the U.S. dollar.
An approach for addressing cultural awareness.
It's a smart idea to plan for how you'll address cultural differences in the workplace. Understanding and celebrating differences among team members ultimately builds a stronger, more communicative team. Create a dialogue around cultural awareness that is open, supportive, and welcoming.
Developing a global hiring strategy doesn't have to be complicated. With some key steps in place, your company can look abroad and find the right candidate for any position.
Innovative Employee Solutions is a leading provider of global workforce solutions, an Employer of Record, and an Agent of Record. Contact IES today to learn how we can help you quickly and compliantly engage global workers anytime and anywhere in more than 150 countries.
Written by: Sara Jensen, Senior Vice President of Growth & Strategy at IES
Sara Jensen is the senior vice president of growth & strategy at Innovative Employee Solutions (IES), a leading global employer of record in more than 150 countries that specializes in payrolling and contractor management services for today's contingent workforce. Founded in 1974 in San Diego, IES has grown into one of the city's largest women-owned businesses and has been named one of its "Best Places to Work" for 11 years.
Related Articles