How to Improve the Hiring Process During Uncertainty in 7 Simple Steps

Posted on July 18th, 2023 Read time: 4 minutes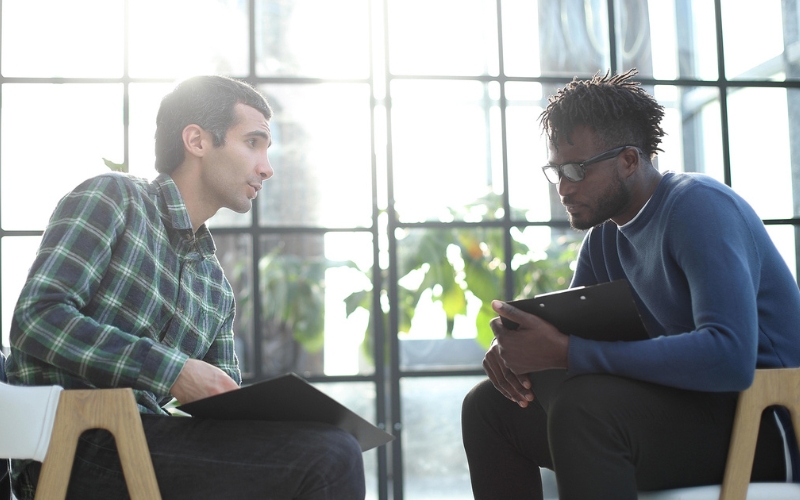 Fears of an economic downturn have a way of prompting companies to hit pause on a handful of strategic initiatives — talent acquisition included. Combine such uncertainty with rising interest rates, high inflation, and an unexpected banking crisis, and it can surely bring about a complete reevaluation of staffing needs. That's at least what the numbers are showing, with the Bureau of Labor Statistics reporting a steady rate of new hires and increased rate of quits from April to May 2023.
Companies are still hiring, of course. The national unemployment rate fell from 3.7% in May 2023 to 3.6 % in June, indicating that the labor market is still holding strong. However, an expected tightening of economic conditions has led some to believe more layoffs and hiring freezes are right around the corner. That's at least what the numbers are showing, with the Bureau of Labor Statistics reporting a stagnant rate of new hires from April to May. With that, businesses are left questioning whether to even make a new hire, especially when current hiring trends have led to so many challenges in hiring employees and skilled employees have been hard to come by.
More Than a Mere Flip of a Coin
Enacting a hiring freeze is never an easy decision — neither are layoffs. But when left to decide between the two, companies have a lot to consider. For one, is it possible to sustain a healthy financial outlook by keeping the business as-is? Or are cuts to the team necessary to "stop the bleed" that cannot be accomplished through other means? You have to weigh how a freeze or layoff will affect your operations in the short term.
If you already experience trouble meeting business demands, fewer hands doing the work certainly isn't a step in the right direction. But when the budget is in question, adding to your ranks might not be viable over the long term. And speaking of the future, what is your company's one-year plan? What's the five-year plan?
Let's say, for example, the goal is to enter a new market. How does that factor into your hiring decisions? What about if your intent is to add capabilities, expand your product line, improve your services, or something else? Perhaps a hiatus for your talent acquisition efforts is the prudent decision until you can determine exactly what type of skills you'll need to achieve your business objective.
Besides, taking a pause can afford you the opportunity to appraise what you've been doing to upskill current employees. Current hiring trends being what they are should have placed a greater focus on the best means of developing the talent you already have at your disposal. If not, then now's the time to determine how to meet the evolving demands of your business, which can also have a positive impact on employee morale and retention.
Hiring Best Practices for Uncertain Times
Understanding how to improve the hiring process during times of uncertainty often entails the same steps as hiring when things are bright. The current hiring best practices will tell you to always be strategic in your decisions, so keep the following in mind going forward:
1. Optimize your workforce.
Before making decisions involving cuts or freezes to the team, identify how you can best optimize your current workforce. Are there ways to introduce efficiencies? Is it possible to streamline processes? Do you have the right people in the right positions? A large part of the answer will be aligning your talent with the skills and experience needed to make the greatest impact on your strategic objectives. You might find that you can do more with less.
2. Embrace internal mobility.
This harkens to the upskilling efforts mentioned earlier. A more in-depth evaluation of your current workforce might uncover opportunities for development, particularly when it comes to emerging skills. AI, for instance, enables your team to learn and use new tools and technologies for the betterment of your company, providing you with a competitive advantage.
3. Hire contingent workers.
When enacting a hiring freeze or layoffs, the work still remains. Engaging the contingent workforce for key projects or to get through a critical timeframe in the year allows your organization to still meet its strategic objectives in an agile and flexible way — without being tied to permanent headcount.
4. Focus on quality over quantity.
If hiring is a necessity, be sure to recruit star players who can make significant impacts on your strategic objectives. It might take a little longer to find that top talent, but it's well worth the effort. Doing so also ensures that you're hiring people who align with your culture, values, and long-term goals. Otherwise, a person might end up being a "bad hire," even if they check all the other boxes.
5. Widen the net.
When focusing on quality, you'll also find yourself widening your talent acquisition net. This comes in many forms, such as leveraging your employer brand to attract new talent, sourcing directly through your internal resources, and even repositioning your job descriptions to make openings more appealing for larger talent pools.
6. Explore partnerships.
Exploring partnerships might not seem like a sound strategy for overcoming challenges while hiring employees, but other companies in your industry could provide complementary services to your organization. You can tap into their strengths without the need to hire those skills internally.
7. Consider flexible work arrangements.
While not necessarily a hiring best practice, allowing for flexible work arrangements gives employees the ability to manage their workloads based on their specific needs. This can improve work-life balance and allow team members to be more effective and productive while on the job. Plus, the perk is attractive to job seekers, supporting your talent acquisition efforts.
As a global provider of remote and contingent workforce solutions, IES can help your company optimize the hiring process and get the talent you need through direct sourcing solutions and remote and contingent hiring. Contact us today to learn more about how we can help in critical times.
Written by: Sara Jensen, Senior Vice President of Growth & Strategy at IES
Sara Jensen
is the senior vice president of growth & strategy at
Innovative Employee Solutions
 (IES), a leading provider of remote and contingent workforce solutions specializing in global Employer of Record, Agent of Record, and Independent Contractor compliance services in 150+ countries. Founded in 1974, IES is a woman-owned business, certified by the WBENC, and partners with companies to provide compliant employment solutions that empower people's lives.
Related Articles