The Top 5 Things to Know When Hiring in Another Country

Posted on August 23rd, 2023 Read time: 4 minutes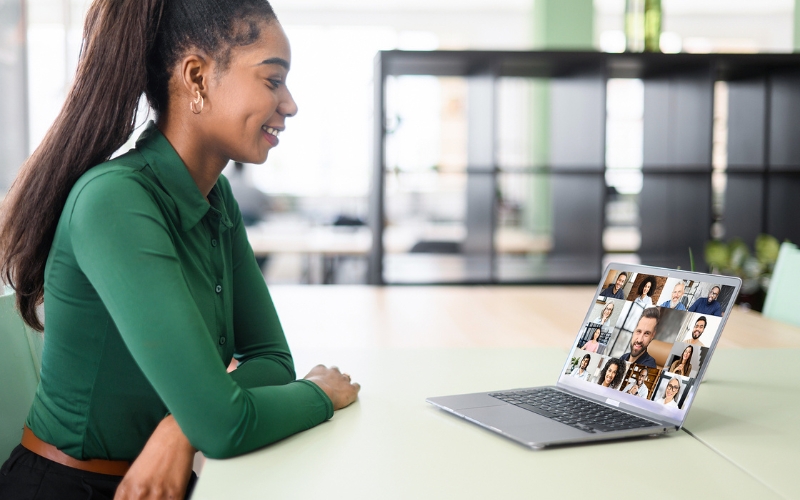 The rise of remote work has triggered a shift from conventional recruitment strategies toward new, cutting-edge hiring methods. In addition to other strategies, companies now attract top talent by offering remote or hybrid options, contracting with freelancers, and onboarding contingent workers. Additionally, to align themselves with an increasingly globalized business landscape, companies are expanding into new markets and stepping up their international recruiting efforts.
However, while hiring employees from across the globe is now a more common business strategy, it comes with its own set of unique challenges and considerations.
Why Successful Global Hiring Depends on Understanding Local Labor Laws
To ensure a smooth and successful international hiring process and employment experience, it's essential that you understand local labor laws and regulations. These vary between countries — sometimes even between cities — so what's compliant in one area might be noncompliant elsewhere. Examples of important compliance requirements that vary by country include, but are not limited to, minimum wage, employment contracts, notice periods, and benefits like annual leave.
What's more, each country has its own laws and requirements that determine when nonresident workers need a work permit, when they need a visa, and, if applicable, when they need a specific "digital nomad" visa. Given the increasing prevalence of digital nomad lifestyles and the popularity of remote work in general, it's more important than ever that you understand how to remain compliant — both for yourself and your international workers.
Whether you're hiring employees from overseas or at home, noncompliance can lead to poor hiring and employment experiences, which can hurt your company's retention rate and employer brand. This can make it much more difficult to attract and retain talent.
5 Key Considerations for Hiring Someone in Another Country
To set your business up for success in international employment, it's critical that you take a few things into consideration before, during, and after the hiring process:
Cultural differences
Different countries and regions have unique cultures that show the attitudes and behaviors of those who live and work there. Hiring someone from a different country means you are also employing someone who may have different cultural norms, including differences in business expectations and practices, than what you may be used to.
For example, in business, certain cultures have a strong influence over hierarchical roles with respect, deference in decision-making, and more formality given to those in senior management roles. Other countries, such as the U.S., can be viewed as having more of a "flat" organizational structure, where employees are encouraged to seek guidance as needed from their managers but have more autonomy in decision-making. Other things, such as workplace attire, meal break duration, work intensity, and incentivization, are just a few of the many cultural differences that you must understand and account for when planning to hire internationally.
Local schedule expectations
Work schedules and expectations vary by country. Where workers in the U.S. typically work a standard 40-hour workweek (and many work much more!), some countries prohibit working more than 35 hours per week — and others have a standard workweek of 45 hours. Additionally, some countries provide different compensation options for workers who work more than their expected number of weekly hours. Failing to abide by these laws when hiring remote workers can result in fines, penalties, and reputational damage that can make hiring future workers more challenging.
Language and communication barriers
Potential differences in spoken language can be a more obvious difference to take into account when hiring someone from a different country. But communication considerations don't stop there. Differences in time zones, communication modes for remote workers (Zoom, Teams, Slack, etc.), and other cultural and linguistic differences between employers and international workers, such as preferences for localized terms or phrases, are all important considerations to keep in mind. Additionally, verbal and nonverbal communication styles can differ between cultures, with different "cues" meaning different things.
Local employment and compensation laws
It's important to know that employment requirements in one country are not the same in another. Things such as the structure of the employment contract, pay structure and pay cycle, annual leave, and other mandated employee benefits (such as work-from-home stipends) vary by country. Additionally, while the U.S. is very familiar with at-will employment policies that allow employers to terminate employees at any time for any legal reason, a majority of other countries require that certain conditions be met before termination can occur. These include things such as abiding by mandated notice periods, paying out unused leave, providing severance, etc. If you have a global workforce and fail to follow local employment and compensation laws, your company is at big risk of facing claims and potential fines.
Statutory cost of employment
Just as employment laws vary by country, so too do the statutory costs of employment. You must account for all taxes, annual leave entitlements, severance entitlements, and any additional mandated pay, such as 13th- or 14th-month salaries, associated with your international workers. These costs rarely align with their U.S. equivalents, so be sure to research and understand the employment costs that come with your international workers.
Successful international hiring strategies rely on compliance with other countries' intricate employment laws. By working with an international employer of record (EOR) or compliance partner, your company can focus on what it does best — growing your business — and letting the EOR partner own the compliance and employment responsibilities for your global workforce.
These services understand the challenges of hiring international employees, and they can be invaluable allies for any company looking to expand beyond their borders to attract more talent. While global hiring might seem intimidating, working with the right partner to guide you throughout the process can help transform your business for the better.
Contact Innovative Employee Solutions (IES) to learn how we can help you remain compliant when hiring international workers.
Written by: Sara Jensen, Senior Vice President of Growth & Strategy at IES
Sara Jensen
is the senior vice president of growth & strategy at
Innovative Employee Solutions
 (IES), a leading provider of remote and contingent workforce solutions specializing in global Employer of Record, Agent of Record, and Independent Contractor compliance services in 150+ countries. Founded in 1974, IES is a woman-owned business, certified by the WBENC, and partners with companies to provide compliant employment solutions that empower people's lives.
Related Articles