What to Consider When Hiring Employees in Germany on a Contingent Basis

Posted on October 11th, 2023 Read time: 4 minutes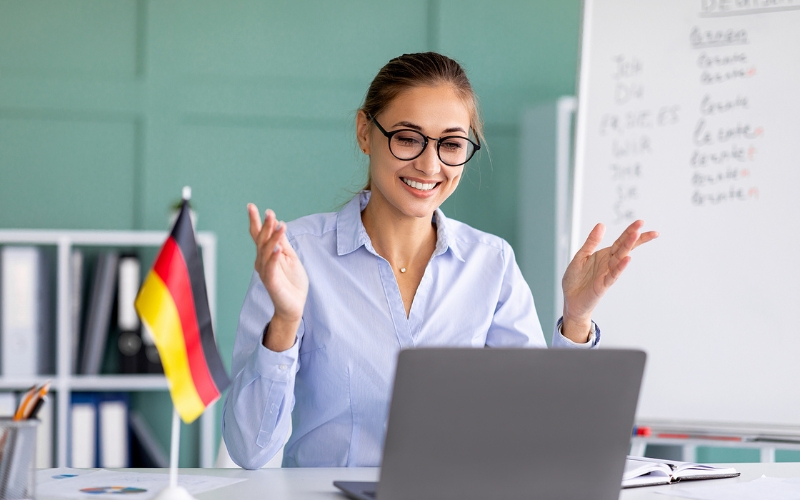 Over the last few years, businesses have adopted more strategic sourcing funnels to seek talent. Contingent workers, or contract workers, are one component that's become increasingly critical for engaging labor with the skills and expertise needed to meet operating requirements. Many companies actively source these workers overseas to further expand their talent pools. Due to its diverse and talented workforce, Germany is one of the hot spots for U.S. companies.
Although hiring employees in Germany on a temporary basis can be a smart business decision, it does come with some careful considerations beyond the time difference.
Like in many other countries, a contingent worker classification doesn't necessarily impact the worker's rights and entitlements. Thanks to the Arbeitnehmerüberlassungsgesetz, known as AÜG or the Act on Temporary Agency Work, temporary workers must be treated in the same ways as those directly employed by an organization. That applies to all essential working conditions, including working hours, breaks, leave entitlements, notice periods, and overtime rules and pay — to name only a few.
These rights and entitlements also apply to more traditional worker protections, such as discrimination and unfair dismissal. Extending equal treatment and pay when hiring employees in Germany is crucial for operations. This approach helps avoid potential fines, reaching upward of 500,000 euros.
Ensuring Contingent Worker Compliance in Germany
As your business explores employing contingent talent from Germany, there are a few regulatory considerations to remember. The following are often good starting points:
Establish the duration of engagement.
No question should remain about the length of engagement. Clearly state the assignment's duration before a new hire starts work, ensuring that all fixed-term contracts are signed and executed with a "wet" or qualified electronic signature. If hiring a temporary agency worker in the country, understand that the maximum assignment period will be 18 months. Afterward, the hire can elect to become a permanent employee of an employer of record (or EOR) agency that holds an AÜG license in Germany or of your company. If they're working in the same position, your business can only use that same worker after a break of at least three months and one day.
Define the reason for employment.
While defining the reason for hiring employees in Germany on a contingent basis might sound arbitrary, the reason comes down to German employment laws. AÜG legislation forbids an employment lease to replace permanent employees on strike. Doing so comes with severe fines of as much as 500,000 euros. If working with an EOR, you must make clear to the employee that the arrangement is an employment lease, where there is a relationship between the employee, the formal employer (the EOR), and your company.
Include all important information in the contract.
Not only should the terms of the contracts be clear before hiring employees in Germany, but so should all the other rights reserved for temporary agency workers. Define access to the facilities (e.g., canteens, parking, etc.) and access to permanent vacancies with your organization for talent hired under the contingent worker classification.
Avoid any shortcuts.
There was a time when talent in Germany would regularly disguise themselves as being self-employed and then engage through intermediaries to provide services to companies when the workers should have classified themselves as employees. German authorities have now tackled this issue. They've also started challenging the engagement of limited company contractors (i.e., independent contractors operating through their own limited liability companies, known as GmbHs). Still, authorities have found these workers working under the employer's supervision, direction, and control.
Moreover, some EOR providers have tried to operate through a "consultancy model," implying they were providing services instead of supplying individuals. However, German authorities have addressed these situations, too. In 2017, they tightened AÜG legislation and are now imposing even higher fines and penalties for those caught violating the rules.
Work with a reputable employer of record.
Without an established business in the country, the best way to ensure contingent worker compliance is to work through a reputable EOR — and one with an AÜG license in Germany. It's the only scenario under which your company can successfully source talent from this area. Any other type of lease is considered illegal.
Allowing employee leasing through an entity without an AÜG license in Germany could result in a fine of 30,000 euros per violation for both the EOR and your organization. In other words, you must work with the AÜG license holder to confirm they understand and comply with all the relevant working conditions and provide parity where required.
Hiring employees in Germany comes with many, many benefits. The country is home to a talented workforce. But if your business has never employed talent overseas, you're in uncharted waters and could easily find yourself breaking any number of German laws.
Working with a locally registered German entity ensures your organization abides by the local laws. EORs can manage everything from sourcing talent and payroll to so many other aspects involved in hiring those with the contingent worker classification. The decision to work with a reputable and experienced EOR can be as wise as hiring workers from another country.
Assess the current state of your contingent workforce with Innovative Employee Solutions' road map to create a process-driven plan for your company, or contact us today if you're ready to expand your talent pool to new countries.
Written by: Helga Venturini Townend, Senior Director of Global Operations at IES
Helga Venturini Townend is the Senior Director of Global Operations of Innovative Employee Solutions (IES), a leading provider of remote and contingent workforce solutions, specializing in global Employer of Record, Agent of Record, and Independent Contractor compliance services in 150+ countries. Founded in 1974, IES is a woman-owned business, certified by the WBENC, and partners with companies to provide compliant employment solutions that empower people's lives. From her base in the U.K., she has used her expertise in workforce management compliance and risk assessment to set up global contingent workforce management solutions in more than 100 countries.
Related Articles