What Are Contingent Workers, and Why Should You Include Them in Your Workforce on a Global Scale?

Posted on September 7th, 2022 Read time: 3 minutes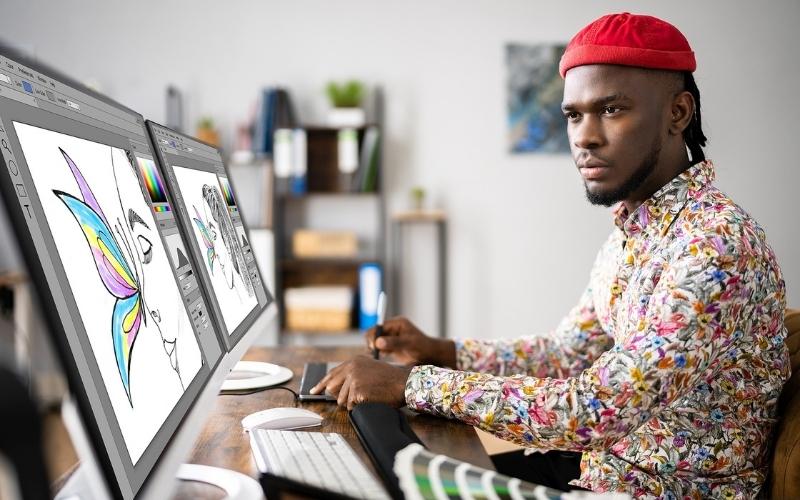 Contingent workers are individuals who work for companies for as-needed periods. They're often hired to carry out specific projects or temporarily fulfill certain roles. Freelancers, gig workers, consultants, independent contractors, and other outsourced talent would all fall under the category of contingent workers. Although companies have been using contingent workers for years now, many have been strategically adding these workers to their business plans recently in efforts to achieve what's known as total talent management.
Total talent management is a relatively new concept where a company optimizes its workforce with both permanent and non-permanent workers. Part of this is out of necessity, as many of the most skilled and talented workers are opting for alternatives to traditional 9-to-5 jobs. A recent report from Jabra found that 59% of people rank flexibility as more important than salary and other benefits, suggesting that autonomy of when or where someone chooses to work is now a huge factor in employment decisions.
The move also has a lot to do with the many advantages of engaging contingent workers. Access to a wider talent pool often tops the list, but other more critical factors are at play as well. In fact, 63% of organizations say that contingent workers help enable greater organizational agility. Another 62% claim external workers offer a vital source for necessary IT and digital skills, while 61% believe they help increase speed to market. During times of uncertainty, each of these capabilities can go a long way to ensuring business resiliency. You're simply better at responding to fluctuations in the market with a blended workforce.
Besides, the cost savings of contingent workers can be astronomical. Take something like payroll, for example. Companies that don't outsource this function have been found to spend up to 18% more than those that utilize external parties.
The Global Recruiting Factor
With the mass adoption of remote working capabilities due to the pandemic and subsequent shutdowns, many companies began to recognize another opportunity within the contingent workforce: global recruiting. Hiring global talent further widens the talent pool, making it much easier to find candidates for hard-to-fill roles. You can look for skills and experience not bounded by location.
The benefits of companies going global with their recruiting efforts don't stop there. Companies that opt to go the route of hiring global talent also establish greater diversification in their workforces. This can provide a wider array of perspectives, market insights, experiences, and even global expansion opportunities. It also has a way of improving a company's workplace culture and employer brand within the talent market. And with talent scattered across myriad time zones, companies can basically operate around the clock, thereby improving overall productivity and efficiency.
What's more, companies have been able to retain current talent that might want to move to different countries by finding solutions to allow them to do so. Partnering with a third-party employer of record has been a great resource for companies looking to enable this capability.
Of course, it's important to consider a few key factors when recruiting in a global workplace — chief among them is a basic understanding of the country in which you're recruiting. Cultural differences must be considered. The same can be said for local regulations, labor laws, currency exchange rates, and taxes. Companies might also run into certain hiring requirements that must be met when using contingent workers. So, conduct research on any area you explore for global recruiting.
Companies have realized that great talent can be found anywhere, be it across the country or halfway around the globe. Global recruiting of contingent workers might be the solution to hiring those hard-to-fill roles.
Innovative Employee Solutions is a leading provider of global workforce solutions, specializing in Employer of Record, Agent of Record, and Independent Contractor compliance services. Contact IES today to learn how we can help you quickly and compliantly engage global contingent workers anytime and anywhere in over 150 countries.
Written by: Sara Jensen, Senior Vice President of Growth and Strategy at IES
Sara Jensen is the senior vice president of growth and strategy at Innovative Employee Solutions (IES), a leading global employer of record in more than 150 countries that specializes in payrolling and contractor management services for today's contingent workforce. Founded in 1974 in San Diego, IES has grown into one of the city's largest women-owned businesses and has been named one of its "Best Places to Work" for 10 years in a row.
Related Articles