What Is Total Talent Management?

Posted on August 24th, 2022 Read time: 3 minutes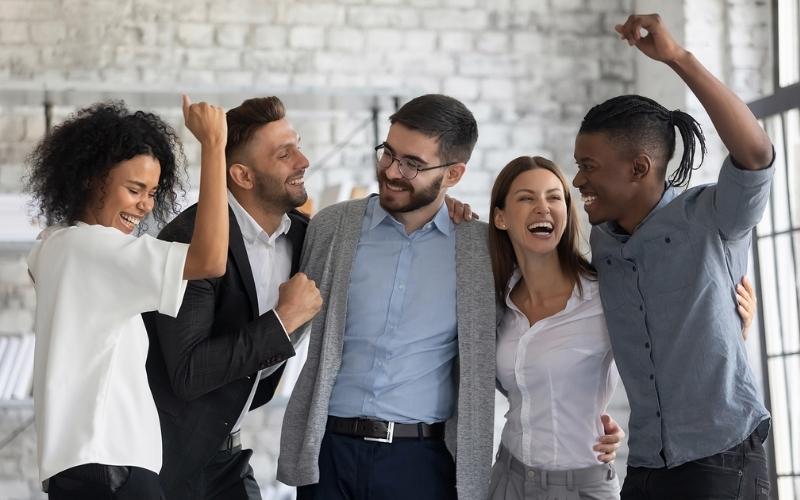 The work landscape has changed drastically, and as it has, new solutions for hiring and engaging talent have also come. There are many contributing factors, including a shift in the attitude of many workers prioritizing flexibility in their career paths, the rise of the gig economy, and the pandemic.  
Enter  total talent management. Total talent management is a business strategy that considers all aspects of talent management, from talent acquisition to the management practices of all employees and workers a company engages. With more businesses hiring more outside talent, it is important that management practices reflect the variety of talent in use. 
Total Talent Management's Rising Popularity 
If you wanted to find the starting place for total talent management, you would only have to go back as far as 2018. Workers found that they could get jobs where they largely made their own schedules and worked as much or as little as they wanted. 
Contingent workers — independent contractors in a global freelance marketplace — make up a major portion of these workers. More companies have realized they need to incorporate contingent workers into their workforce planning if they want to remain competitive. That comes with a new set of hurdles. It's one thing to manage your skilled talent in-house, but how do you manage in-house talent and contingent workers? 
Total talent management allows businesses to leverage different types of talent, helping them meet strategic objectives more successfully and remain flexible. 
Better Employment Solutions 
Why does total talent management work so well for companies? Because it is a business strategy that allows organizations to hire the right skilled talent for the job they need. Instead of looking in-house for someone with a particular skill set, businesses can hire freelancers for specific projects. That means the talent pool to choose from becomes bigger and much more flexible. 
That flexibility ends up saving businesses money. By utilizing the skilled talent of contingent workers in specific situations — such as when resources must ramp up, specialized skill sets are needed, or for short-term projects — companies can manage the budget and workforce planning strategically to fit their needs. They can engage the talent needed, whether direct employees, temps, freelancers, etc., in ways the businesses need it, reducing unnecessary spending on resource costs that fluctuate throughout the year. 
Good for Employees 
Total talent management is good for employees for several reasons, specifically those in talent management or HR. It helps by allowing these employees to have strategic discussions with internal stakeholders about what business objectives need to be accomplished and the type of talent required to accomplish those objectives.   
Understanding these needs and how various types of workers could be utilized allows for strategic planning, agility, and flexibility for the company. This type of planning allows for better allotment of resources, standardization of talent operations, and cost-savings when using contingent workers to supplement direct workforces. Businesses can invest the cost-savings into new initiatives or offer perks or rewards to full-time staff members. 
How to Implement Total Talent Management 
There are some considerations when implementing total talent management. The talent acquisition strategy is created based on your business's strategic plan. It also means looking at your contingent talent acquisition strategies and practices and aligning those to your direct hiring strategies by leveraging the company's employer brand in your recruitment strategies, incorporating the company culture in the onboarding process, and more. 
Another consideration is to make sure you have the right technology in place to source, onboard, and track both your direct employees and contingent workers. Having a talent acquisition platform and other tech to facilitate these activities and provide analytics and AI can give you clear visibility into whether you're hitting your talent goals or where holes might still exist. 
A third consideration is ensuring you have the right partners to help support your efforts. Companies with strong total talent management strategies have many partners to help curate robust talent networks, including staffing partners or Recruitment Processing Outsourcing (or RPO) partners to help with direct and contingent talent acquisition and Employers of Record (or EORs) to aid in direct-sourced or remote workforce employment needs. 
How Innovative Employee Solutions Can Help  
For those seeking employment solutions as part of their total talent management strategy, IES is here to assist. IES can help businesses engage their contingent and remote workforces around the corner or around the globe. Having a partner like IES can help companies successfully integrate contingent and remote workers into their overall total talent management strategies.
Related Articles