Top Talent Is Everywhere: Here's How to Find It

Posted on September 9th, 2022 Read time: 3 minutes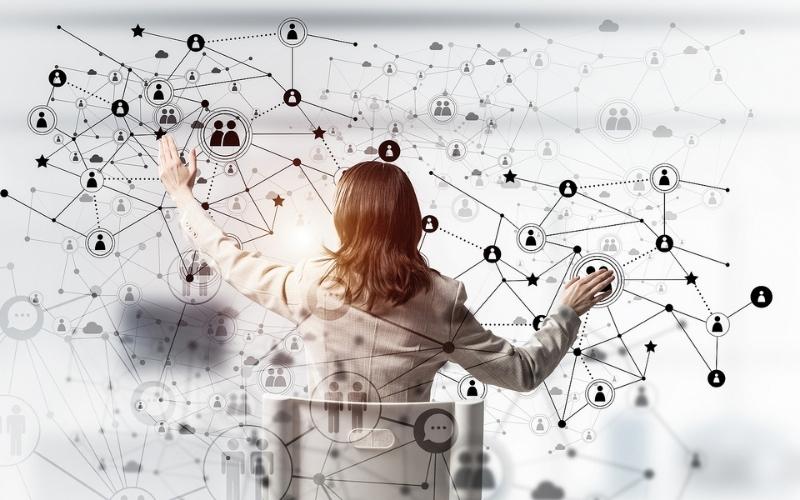 The power dynamic between employers and employees is shifting. As executives across industries struggle to keep and attract top talent, it is evident that employers no longer hold the majority of the power in recruitment.
Because the workforce of today is more discerning, candidates are no longer afraid to turn down job offers and keep searching until they find exactly what they want.
In order to stay relevant in this new age of hiring, organizations and executives must begin reassessing and revamping their talent acquisition practices if they are serious about hiring top talent and staying competitive.
Where to Find Top Talent
As an organization, it is imperative to always be looking for talented employees to add to your growing team. Hiring managers can find potential candidates by utilizing tried and true hiring practices: internal recruiters, job boards, and staffing agencies. After all, a successful organization is one that is consistently growing and improving employee skill sets to meet current demands.
Additionally, organizations can find and cultivate talent by focusing on employee development and upskilling programs that help current team members consistently improve their skills. Hiring managers should have a keen understanding of each specific role needing to be filled. If the role requires a specialized or a niche skill set, upskilling programs for current employees would be the best option.
Employee development not only allows the organization to retain talented employees, but also reduces overall training time and leads to a culture of learning that is mutually beneficial for both the employer and employee. Additionally, organizations with advanced upskilling programs report higher productivity, better talent acquisition and retention, and stronger corporate culture and employee engagement.
How to Stand Out to Job Seekers
Finding top talent is about more than just knowing where to look. Organizations also have to make themselves appealing to potential candidates by offering benefits job seekers deem necessary before signing on the dotted line. As such, consider adopting the following recruitment strategies to give your company a competitive edge and help you stand out to potential candidates:
Feature a strong employment package.
Many candidates will no longer give a second glance to organizations that don't offer comprehensive benefits packages. Your organization should provide flexibility, technology, compensation, and wellness as basic components of the job offer.
Employees expect the freedom to choose when and where they work, meaning it's imperative that your organization use flexible scheduling or remote work options to attract and retain top talent. Additionally, as inflation rates continue to rise, fair wages continue to be one of the top priorities for job seekers. Make sure your organization remains competitive by offering these items as a strong foundation in your employment package.
Showcase your organization's flexibility.
Job seekers expect flexibility in all aspects of the hiring process — not just when it comes to remote or hybrid work. They are looking for employers who will be flexible with hours and work around childcare or health obligations.
Additionally, potential candidates want to see clear career paths and know where their positions could lead down the road. You can meet these expectations by being upfront and communicative in the recruitment process about the company's benefits, wellness offerings, and development opportunities for its employees, including any upskilling programs you have in place.
Promote your vision, mission, and values.
People like authenticity. In many cases, job seekers will not work with organizations that don't align with their own beliefs or goals. To attract top talent, promote diversity, equity, and inclusion policies and programs in the recruitment process, as well as in the workplace environment as a whole. Additionally, ensure that these inclusive values are part of daily life in order to cultivate authenticity and ultimately retain skilled talent.
As an organization, finding and retaining top talent is the key to staying competitive and achieving success well into the future. Fortunately, job candidates know exactly what they want in potential employers. Now it's just a matter of meeting talented individuals where they are and showcasing how your organization aligns with their needs and preferences.
For more insights and tips on how to recruit and retain skilled talent, read our comprehensive blog, "IES Answers 4 Key Talent Acquisition Questions to Help You Recruit Skilled Workers."
Written by: Sara Jensen, Senior Vice President of Growth & Strategy at IES
Sara Jensen is the senior vice president of growth & strategy at Innovative Employee Solutions (IES), a leading global employer of record in more than 150 countries that specializes in payrolling and contractor management services for today's contingent workforce. Founded in 1974 in San Diego, IES has grown into one of the city's largest women-owned businesses and has been named one of its "Best Places to Work" for 10 years in a row.
Related Articles