What Your Company Needs to Do to Attract Today's Workers

Posted on July 28th, 2022 Read time: 4 minutes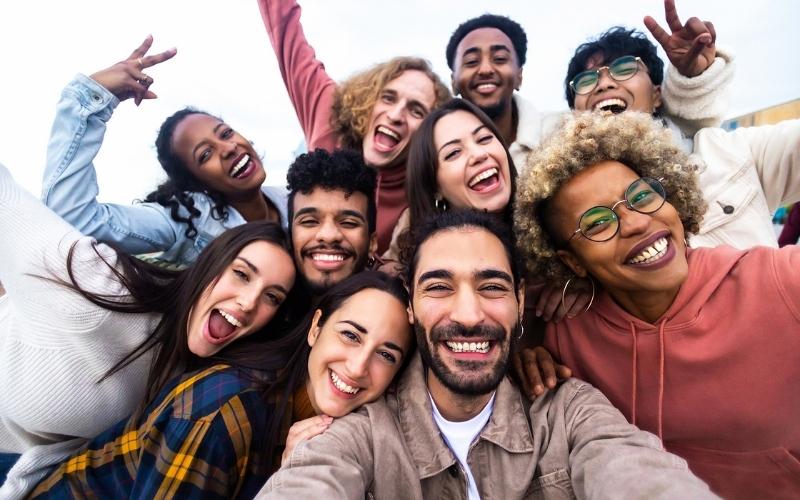 It's no secret that the world of work is changing, driven largely by Millennials, Zennials, Gen Zers, and other neo-digital natives. After all, Millennials make up 35% of the U.S. workforce, which means it's the largest working generation right now. Although Zennials and Gen Zers don't have as high numbers, they are the future workforce. This puts them in much better positions to dictate where the workplace is going.
The question then is, where exactly is the workplace headed? What do today's workers want? These are important questions to answer when you're looking to not only attract, but also retain skilled talent in a tight job market. Job openings are still near record highs at 11.3 million, according to the U.S. Bureau of Labor Statistics' latest report in May 2022. With almost a third of workers actively considering quitting their jobs, the time is now to reevaluate the work environment and determine what exactly needs changing.
IES has served as the Employer of Record for employers and recruiters worldwide since 1974 and stays on top of staffing and recruiting trends to offer superior workforce solutions while enabling companies to hire anytime, anywhere globally. Below are the top trends we're seeing that organizations can focus on to attract the skilled talent they need:
Prioritize Company Culture
This is not breaking news, as company culture has always been critical. However, it's only recently that the term has become a major point of discussion, and the reason often comes down to a few things: Your company culture shapes the personality, character, and values of your business.
If, for example, your culture prioritizes employee development, it will be seen as a business that invests in its people. You respect your employees' contributions and want them to succeed, even if there's a chance that they'll leave. Further, company culture is always an excellent way to maintain the direction of your business. When left to chance, values can become fuzzy, and talent — especially skilled talent — can begin to question whether that is what they signed up for.
Focus on Inclusivity
With 76% of job seekers saying diversity and inclusion are important when considering whether to take a job, DEI initiatives should be a key part of your recruitment plan. How you incorporate DEI into your recruitment and retention strategy should be in alignment with your overall company objectives. A thoughtful approach should be created to make sure everything is in line with your company's culture and mission.
Start by trying to minimize bias in the recruitment process. Review where you post jobs, rework job descriptions to make them more inclusive, restructure the interview process, train managers on unconscious biases, establish hiring policies that encourage diversity … the list goes on.
Offer Competitive Pay
Competitive pay is one of the deciding factors in whether job seekers will take a role. A recent Gallup poll found that 64% of people say income and benefits are very important in their job selection decisions. So, analyze your compensation levels against industry benchmarking data to ensure you are competitive in the market. If you aren't, discuss what actions you can take to beef up your compensation package to include higher salaries and improved employee benefits.
Never Forget Flexibility
Today's workers want flexibility. The same Gallup poll found that 61% of respondents feel that work-life balance is very important in their employment choices. Flexibility can mean various things, including remote or hybrid work schedules.
Flexibility allows workers to walk their dogs during the day, take breaks for mental wellness, go to doctor appointments, have mid-day yoga sessions, travel and work from anywhere in the world, etc. The list goes on! These are things today's workers are looking for when seeking a new job. If you are not willing to give flexibility to your workers, then you are most likely going to miss out on great employees.
Provide the Right Technology
Technology can make or break the employment decision for skilled talent. More than 48% of workers feel that using the right tech makes them more productive. Nearly 36% say the right technology can improve the flexibility of their jobs. During the entire hiring process, it is important to make a good first impression on potential new hires.
A bad impression regarding technology can cause candidates to view your organization poorly and could even increase turnover. After all, the technology your teams use to collaborate with co-workers and perform their daily duties defines their time at your company. Workers appreciate user-friendly tech that helps them be more productive. So, if you have the right tools on hand, it contributes to a positive worker experience.
Having the right people in place is one of the core drivers of a company's success. To find (and retain!) top talent, these items need to be considered, evaluated, and implemented as necessary within your business.
Written by: Sara Jensen, Senior Vice President of Growth and Strategy at IES
Sara Jensen is the senior vice president of growth and strategy at Innovative Employee Solutions (IES), a leading global employer of record in more than 150 countries that specializes in payrolling and contractor management services for today's contingent workforce. Founded in 1974 in San Diego, IES has grown into one of the city's largest women-owned businesses and has been named one of its "Best Places to Work" for 10 years in a row.
Related Articles