IES Answers 4 Key Talent Acquisition Questions to Help You Recruit Skilled Workers

Posted on June 29th, 2022 Read time: 5 minutes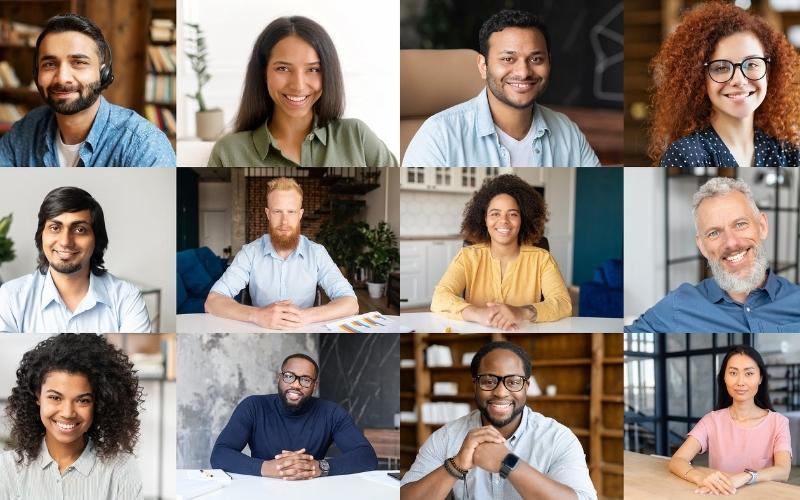 Hiring and recruitment experts have warned of a looming skilled talent shortage for years. First, the resounding chorus was that robots would take over jobs, but when that didn't come to pass and employers still couldn't find the right talent, it turned into a new refrain: No one wants to work. Just like the fear of automation, however, this narrative is a gross oversimplification of a much more complex trend. In reality, skilled talent is out there. The latest job reports show that employment rates are returning to pre-pandemic levels.
So why does it still feel so difficult to recruit the right talent?
Simply put, it's because today's workers are more discerning. The fact is that more than 47 million Americans — over one-quarter of the total workforce — don't resign from their posts because they're "lazy and entitled." Pundits wield this tone-deaf narrative to distract people from the real issue: Employers haven't been meeting employees' needs, which include pay and benefits and greater work-life balance and personal well-being, and workers are done taking it on the chin.
The Great Resignation wasn't a knee-jerk reaction to the pressure and anxiety of the pandemic. It signaled a complete paradigm shift in the American workforce, and employers must adapt their recruitment strategies to fit the new mold. To learn how, let's address four key talent acquisition questions we often field:
1. Where should I look for skilled talent?
When your standby recruitment strategies no longer deliver the results you seek, it's tempting to try new things. But you don't want to toss the wine out with the cork in the process.
You can and should continue to rely on talent acquisition staples, such as internal recruiters, staffing agencies, and job boards. However, we'd argue that once you have a clear idea of what you're looking for in a candidate, you need to be open to any and all talent acquisition sources. For example, don't dismiss the deep well of skilled talent you can access via internal referrals, which 82% of employers say generate better ROI than other talent sources.
Additionally, have you considered supplementing your full-time workforce with contingent workers or expanding your search to include remote candidates? Gartner found that 32% of companies replaced full-time workers with contingent workers in 2020 to help save money and create more flexible teams.
Plus, you'll increase your skilled talent pool tenfold by being open to these nontraditional working arrangements. Consider, for example, the millions of workers (mostly women) who had to leave the 9-to-5 life behind during the pandemic — whether to care for children or support aging parents. How many of them want to get back in the saddle but can't commit to in-office work?
Then there is the "out-of-the-country" approach. Wanting to engage with global talent? With IES as your EOR partner, you can hire for a specific skill set quickly and compliantly worldwide. IES allows businesses to access talent across borders without having to set up a business entity in each country. In short, you can stay focused on your core business while IES does the rest.
2. How can I make the talent search process more efficient?
Time is of the essence in this employee-driven market. It's not uncommon for today's candidates to be courting multiple job offers at once, which means your recruitment experience needs to be quick and easy. You don't have to take our word for it, though: According to PwC, almost half of workers in in-demand fields have turned down job offers due to poor recruiting experiences. Additionally, data from Workable shows that candidates are more likely to accept interviews and job offers when employers respond to their applications within two days.
How can you speed up your talent acquisition process? Start by really understanding the role you need to fill and leveraging the sourcing methods that work best for that role. Again, if you're looking for a hard-to-find skill set, consider gathering internal referrals from existing staff members or those within your broader network. Or you could leverage a trusted staffing partner specializing in finding qualified people in specific roles.
Then, focus on delivering a great first impression via technology solutions. Tech-fueled recruitment strategies are table stakes at this point, but a user-friendly, streamlined experience still goes a long way in finding good employees. You can also leverage automation in certain steps to help move things along without delay. A word of caution, though: Over-automating the process will suck all the warmth out of the recruiting experience. Candidates still want to interact with humans to get a feel for the role and your company.
3. Should I invest in upskilling my current workforce?
The short answer is "absolutely!" Skilled talent already lives within your four walls — you just need to capitalize on it. Plus, when you invest in your current employees, you'll find that they invest in you, too. Pew Research Center, for example, polled a group of more than 6,600 American workers about why they quit their jobs last year, and almost two-thirds of them said it was because they had little to no employee development and advancement opportunities.
Stem the outflow of skilled talent by providing upskilling opportunities. In doing so, you'll reduce training time, foster a culture of learning, and of course, save money. It's a win, win, win.
4. How can I appeal to modern workers?
Even after you invest in upskilling your current workers, you might still have gaps in your workforce that must be filled. In that case, you need to work on making your company as appealing to modern workers as possible. You can do so in a few ways:
Offer a robust employment package. 
You might think you already offer competitive pay, benefits, paid time off, etc., because you have in years past. However, inflation reached a 40-year high of 5% in March, while wages have only increased 5.6% this year. So, re-evaluate your compensation and benefits package through a 2022 lens, and determine how you can make it even more appealing.
Showcase your flexibility. 
"Flexible work" is getting dangerously close to buzzword territory, but that doesn't make it any less importantto the current and post-pandemic workforce. Explore how you can provide flexibility — and don't be afraid to get creative. Offering hybrid or remote work is the obvious choice, but if neither makes sense for your specific industry, consider other options. These could include switching to a four-day workweek, implementing no-meetings days at your company, or allowing employees to take mental health days.
Broadcast your vision, mission, and values. 
The pandemic laid bare many of the inequities in our modern society. More than ever, employees are attuned to human suffering and how certain companies contribute to it. People want their work to matter, and they want it to align with their personal value systems. So, codify your company's vision and mission in a corporate value statement, and then tell stories that illustrate how you live up to those values. Whatever you do, walk the talk. Otherwise, employees can (and likely will) expose you.
Embed diversity, equity, and inclusion in your recruiting experience. 
Did you know that more than three-quartersof candidates say that a diverse workforce is critical when evaluating job offers? DEI isn't just a nice-to-have perk, though. In fact, 39% of job seekers have turned down job opportunities due to organizations' lack of inclusion. Make DEI a permanent fixture in your recruiting experience by minimizing bias in your hiring process. Scrub the names and addresses from résumés, train your recruitment team on how to spot and mitigate unconscious bias, and leverage platforms and job boards that cater to historically underrepresented talent.
Despite what sensationalized headlines would like you to believe, skilled talent is out there. Rather than demonizing fed-up workers, more organizations need to empower themselves with information, leverage new talent sources, invest in their current staff members, and revamp their offerings to truly appeal to modern workers. At the end of the day, talent acquisition is all about where you look, how you come across to candidates, and how quickly you can jump on opportunities.
Ready to learn about the contingent workforce and how it can help you plug existing skill gaps in your company? Download a free copy of our whitepaper "Engaging Contingent Workers to Bridge the Widening Skills Gap."
Written by: Sara Jensen, Senior Vice President of Growth & Strategy at IES
Sara Jensen is the senior vice president of growth & strategy at Innovative Employee Solutions (IES), a leading global employer of record in more than 150 countries that specializes in payrolling and contractor management services for today's contingent workforce. Founded in 1974 in San Diego, IES has grown into one of the city's largest women-owned businesses and has been named one of its "Best Places to Work" for 10 years in a row.
Related Articles