Vetting a Global EOR Partner? Here's What to Look For.

Posted on December 15th, 2022 Read time: 5 minutes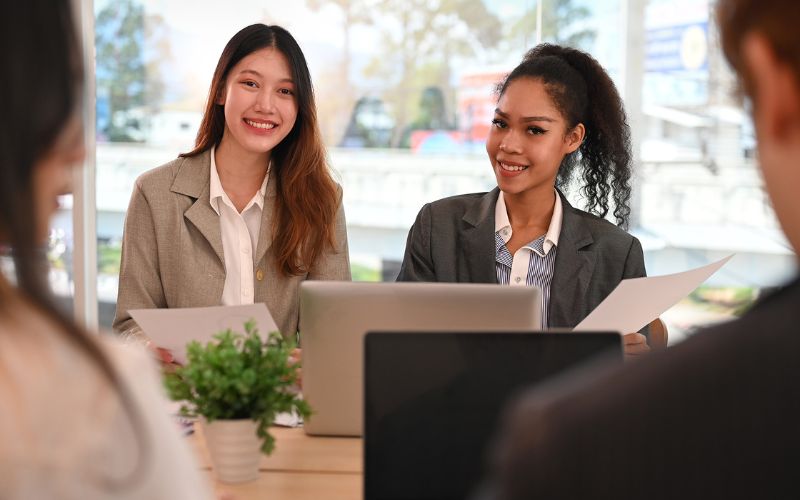 The way people work has been changing for a while now. Even before the pandemic hit, companies had been rethinking their approach to business. The last couple of years accelerated many of the trends already present. One of the most common of those trends was remote work, or, at the very least, hybrid work. At the beginning of 2022, 50% of the workers surveyed by Robert Half who were working from home said they would look for other job opportunities if their companies made them return to the office full time. Implementing remote or hybrid arrangements has become a necessity if organizations hope to retain staff.
Though some companies have struggled to implement remote models, there is a silver lining. Remote work not only helps eliminate overhead costs associated with office space, but also opens companies up to new growth and earnings opportunities. As a result, businesses can more easily make the move into different markets — not just domestic markets but international ones as well. It's a natural progression.
To aid in this kind of global expansion, companies frequently seek out assistance from employers of record (known as EORs). In fact, the global employer of record market is predicted to reach $6.8 billion by 2028. An EOR is an agency partner that acts as a legal employer for your hiring needs, taking on compliance and organizational tasks such as onboarding, payroll, and tax withholdings and filing documents, which will inevitably vary by country.
The primary benefits of EORs are that they enable companies to hire quickly and compliantly and grow their teams and businesses in new markets — all without having to establish local or foreign entities in the areas they're hiring workers. Plus, EORs offer the legal, financial, and HR expertise required to build national or international remote workforces. In other words, your physical presence isn't necessary in each state or country where you have workers, saving you time, money, and a whole lot of headaches with your expansion efforts.
Making the Right Choice in an EOR Partner
As with anything in business, not all EORs are created equal. Choosing the right EOR is critical. Though this should go without saying, it's not just a matter of costs. Your EOR partner will be taking on the liability of any out-of-state or international worker hired. So, the firm needs to have specialized knowledge and offer legal and tax expertise to make the expansion successful. Taking the time to do your research to find the right EOR partner will alleviate complications and confusion. That's because a knowledgeable EOR will help your business avoid potential co-employment risks and ultimately steer you away from legal and financial consequences.
Imagine being in a car with blinders on. It's obviously difficult to see where you are going and drive effectively. This is exactly what could happen when your EOR (or even your internal organization) attempts to coordinate payroll services without the legal and compliance knowledge required to expand into new U.S. or global markets. In fact, it can open your business up to a class action lawsuit if, for example, you improperly classify exempt and nonexempt employees. The same can be said for using incorrect employment rules for something such as overtime pay or paid time off. The rules differ in many countries (and even states in the U.S.), making it challenging to remain compliant.
On a global level, some countries are extremely strict with what can or cannot be done. Take Denmark, for instance. It's often much easier to hire "contractors" versus "employees," but there are certain stipulations around setting fixed working hours. There's also a cap on how many hours an employee can work each week (48 hours, on average), how much paid annual leave must be provided (five weeks), and what must be included in employment contracts — among a host of other details and requirements.
The Top 5 Things to Look for in an EOR Partner
So, what exactly should you look for in an EOR partner? Before signing an employer of record agreement, the following are often the best places to start your research:
Regional knowledge
Staying on top of ever-changing legislation, wage regulations, and labor laws can be challenging for even the most seasoned EOR partner. As such, it's important to narrow down your search to firms well-versed in the regions and countries you're looking to engage talent or expand operations. Otherwise, you open your business up to compliance issues, regulatory fees, and unnecessary risks.
Tax and legal expertise
One of the benefits of an EOR is compliance with global HR responsibilities, especially regarding complicated payroll taxes. Inquire about a potential partner's expertise in handling federal, state, and municipal taxes in the U.S. and other countries. The proper experience aids in building the right domestic and global employment infrastructure, as well as ensures that your business maintains legal compliance.
Manpower
Partnering with an EOR firm should allow your organization to act on its cost reduction versus personnel reduction decisions. What type of support does the EOR provide, and when? Can they support the time differences in foreign countries? Does a potential partner employ a team — or provide a dedicated account manager — capable of managing your new personnel? Are they responsive? Do they offer timely support to not only your business, but also your national and global workforce? The goal here is to focus on operational areas for efficiency and cost reduction rather than downsizing so you can weather economic challenges.
Scalability
Though valuable for engaging and retaining future employees, an EOR also allows you to scale up and expand your footprint of business offerings without needing to open separate entities. This can provide incredible cost savings to your organization, as there is no need to make additional investments in hiring the legal, financial, and HR staff to deal with contractual alignment when scaling your workforce internationally to support your growing business. The EOR team handles these details on your behalf, which is especially important should the expansion involve multiple countries.
Employee support
EORs provide employee support, including permit and visa coordination, tax and payroll administration, and compensation and benefits distribution. However, an EOR also serves as an additional arm of your operations. Finding a partner that can offer your workers support across time zones is essential, as people might have questions about their benefits, salary, and so on at all hours. Timely responses will help maintain employee satisfaction and engagement.
An EOR is a partner in your business, one that should work in your organization's best interest. So, make the right choice by doing your research, conveying all your needs, and establishing a relationship that benefits you and your remote teams — no matter where they're located.
Innovative Employee Solutions is a leading provider of global workforce solutions, specializing in Employer of Record and Agent of Record services since 1974. Contact IES today to learn how we can help you quickly and compliantly engage global workers anytime, anywhere in over 150 countries.
Written By: Christina Herrman, Vice President of Client Delivery at IES
Christina Herrman is the Vice President of Client Delivery at Innovative Employee Solutions (IES), a leading global employer of record in more than 150 countries that specializes in payrolling and contractor management services for today's contingent workforce. Founded in 1974 in San Diego, IES has grown into one of the city's largest women-owned businesses and has been named one of its "Best Places to Work" for 11 years.
Related Articles