3 Ways to Reduce Labor Costs That You May Not Have Considered

Posted on April 5th, 2023 Read time: 3 minutes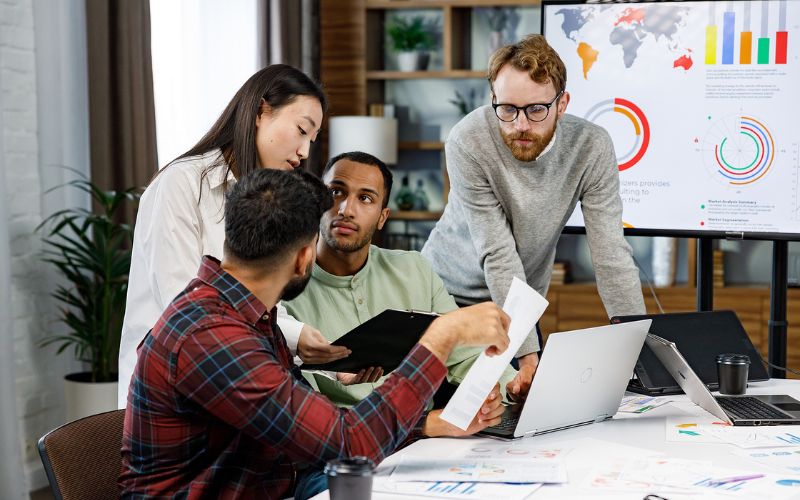 With a possible recession in the air and the rising cost of living wreaking havoc for just about everybody, companies have a lot on their plates today. It's no wonder that decision makers are looking for any opportunity to save costs and draw out inefficiencies from their processes.
How Should Businesses Cut Costs When Needed?
Leaders turn to many areas of their business when trying to cut costs. One of the most popular is overhead costs: expenses associated with simply having an office space, such as rent, utilities, insurance, and supplies. Whether it's by cutting down on square footage, going remote, or negotiating better deals on space and energy, making overheads more efficient is one way to gain back some lost income.
Technology is another way for businesses to cut costs while growing efficiently. By investing in technologies that automate and streamline processes, companies can reduce long-term inefficiencies caused by manual tasks, errors, and outdated work routines.
What we're starting to realize is that most ways to cut costs involve workers in some capacity or another. According to research by Deloitte, 50% to 60% of company spending goes towards payroll for the average Fortune 500 company — and that's not to mention all the other knock-on expenses that come from managing a workforce. It is worth a company's time to perform a labor cost analysis to discover the total cost of workforce activities and amenities, so it can find ways to reduce labor costs that don't necessarily involve losing any talent.
Innovative Ways to Reduce Labor Costs 
Balancing workforce management and labor costs can feel overwhelming for any business, let alone one still reeling from economic uncertainty and workplace shifts brought on by the pandemic. Here are some tips to help you chip away at unnecessary costs to get more breathing room:
Travel less
Travel costs, especially for a large team, can add up before you know it. Develop a strategy to identify and replace in-person meetings with virtual meetings. What meeting absolutely need to be in person? And which ones can be done virtually? Traveling less could also mean reducing the number of journeys to and from the office — if employees were able to work remotely at the same time, less office overhead would be needed, lowering costs.
Reevaluate your benefits package
Many companies have introduced a range of perks and benefits for team members in an effort to remain competitive and retain employees. From health insurance to gym memberships to paid time off, these benefits might be great at hiring time, but some might not have the effect you imagine in the long run. Check that your perks package addresses employees' actual needs and preferences. If some benefit offerings are not being utilized, then look into cutting those benefits and allocating the funds to another benefit that workers would prefer.
Hire contingent workers
Freelancers and other contingent workers could help your business cut costs and become more productive. Outsource noncore functions and repetitive or project-specific tasks to reduce the burden on your full-time talent and keep your core team affordable. Legal and accounting functions, for example, could be efficiently performed by a third party or platform.
Perform a labor cost analysis to see what you could do as an organization to reduce the total cost of your workforce and free up spending to improve well-being and productivity. It should be entirely possible to focus on cost-cutting that helps grow your business and empower your people without damaging your team and its culture.
Written By: Kara Hertzog, President of Innovative Employee Solutions
Kara Hertzog is president of Innovative Employee Solutions (IES), a leading provider of remote and contingent workforce solutions, specializing in global Employer of Record, Agent of Record and Independent Contractor compliance services in 150+ countries. Founded in 1974, IES is a woman-owned business, certified by the WBENC and partners with companies to provide compliant employment solutions that empowers people's lives.
Related Articles