IES Featured as one of the 7 Best EOR Partners for Globalization
7 Best Employer of Record (EOR) Partners for Globalization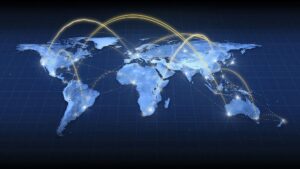 July 1, 2021
Written By: Skuad Lab India Pvt Ltd.
As much as globalization is essential for every growing organization, international expansion into new territories is usually accompanied by many challenges. However, utilization of the Employers of Record (EOR) has made the process quite simple and straightforward. By handling seemingly complex tasks like tax compliance, recruiting in a new territory, and payroll management, the client organization is unburdened with these complexities and left to focus on core administrative functions.
Nevertheless, the onus still lies on the organization to choose the right EOR partner for globalization. That said, an organization must get it right by selecting the EOR that serves them best. Not all EORs are the same, and their service packages and deliveries vary. This article highlights seven top-tier and trusted EOR partners that will serve any organization's needs for globalization.
See the complete list of EOR partners for Globalization on Medium.com