Considering Global Talent Recruitment? Here's What You Need to Know About Cultural Differences in the Workplace

Posted on February 23rd, 2022 Read time: 4 minutes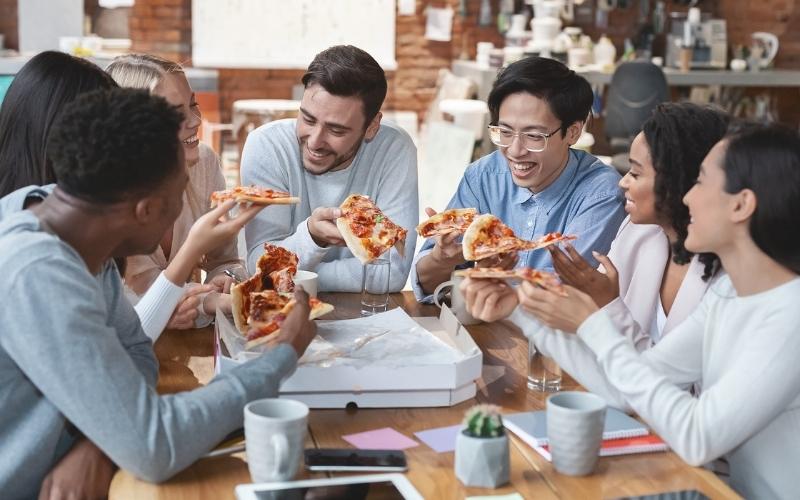 Between technology and globalization, the world is much more connected now than it has ever been. However, with a "shrinking" world comes growing pains. As more companies are able to expand globally and in turn, hire from a global talent pool, they must contend with cultural differences in the workplace.
However, companies are often so excited to develop a global workforce and expand into new markets that they don't think twice about cultural differences. This negatively affects both organizations and their workers — and it's why companies need global hiring solutions that account for cultural differences.
After all, individual workers will have different expectations for the workplace depending on their cultural values and locations. That's not to mention the challenges of navigating employment laws in other countries. These obstacles will range in complexity, and if you aren't prepared for them, they could cause significant problems down the road. To successfully recruit, retain, support, and collaborate with these workers, understanding cultural differences in the workplace and the challenges you might face hiring global workers will be critical.
Managing Different Cultures in the Workplace
One of the great benefits of hiring globally is the amount of diversity that it will bring to your workplace. With greater diversity comes a wider range of ideas from your team, which leads to better problem solving, more creativity, and greater innovation. In the end, you'll have a workforce that is more knowledgeable and specialized than ever before — but only if you learn what motivates your global workers and how best to communicate with them.
In other words, you can only reap the benefits of a global talent pool by understanding cultural differences in the workplace. With that being said, here are some of the most important things to consider when considering different cultures in your workplace:
Language:
Being able to communicate with the people on your team is paramount, of course, and especially if you plan to eventually do business in the countries they reside in. Ensure you have ways to communicate in your workers' native languages so your team can collaborate effectively. Also, remember that even if the people you hire in different countries speak English, it might not be their first language, which can lead to language barriers and miscommunications. Be patient and understanding with your team to ensure no wires get crossed and that everyone feels comfortable communicating their ideas.
Expectations:
Each person you hire in a different country will have their own expectations of how and when work should get done. For example, here in the U.S., we are accustomed to the 40-hour workweek, but that isn't necessarily the case elsewhere. People in South Africa work closer to 45 hours a week, for instance, while those in Denmark work around 37 hours a week. In addition, traditional pay cycles in the U.S. might not be traditional elsewhere, and the same can be said with the intensity of the work and incentivization. You'll also have to consider the significance of cultural events in different countries (such as holidays). If you're unaware of these things before you start hiring global workers, your team might not be able to get off the ground.
Employment laws:
Perhaps the biggest barrier to global talent recruitment is the complexity of employment laws in other countries. The laws can vary widely, so you can't assume that regulations in the U.S. are the same elsewhere. For example, other countries might offer more paid parental leave and vacation time. Iceland, for one, allows new parents to take three months off and receive 80% of their salary while on leave. There might also be different regulations when it comes to hiring and firing workers. Most other countries don't do at-will employment, for example, which means there are more steps to take when letting someone go.
Unfortunately, there is no one-size-fits-all approach to hiring global teams. A good place to start is to make sure you understand your company. What is your workplace culture? What are your values? What motivates and inspires your current employees? By understanding your own work culture, you will be able to integrate others more easily from different countries and cultures.
It also helps to hire a global employer of record that can help you deal with different cultures in the workplace as well as the employment laws in other countries. That way, you can reap the rewards of a global talent pool and focus on expanding your business — all without worrying about the complex details.
Innovative Employee Solutions is a leading global employer of record that allows you to hire quickly and compliantly in more than 150 countries. Learn how to build your global bridge with IES' global workforce solutions or download our whitepaper, "Hiring Contingent Workers From Other Countries."
Written by: Tania Fiero, Chief Human Resources Officer at IES
Tania Fiero is the chief human resources officer at Innovative Employee Solutions (IES), a leading global employer of record in more than 150 countries that specializes in payrolling and contractor management services for today's contingent workforce. Founded in 1974 in San Diego, IES has grown into one of the city's largest women-owned businesses and has been named one of its "Best Places to Work" for 10 years in a row. An expert in joint employment and the Affordable Care Act, Tania helps employers embrace contingent workers in their staffing strategy and culture.
Related Articles