Considering Global Expansion? Now Might Be Your Best Opportunity.

Posted on November 23rd, 2021 Read time: 1 minutes
With global business creation exploding, now could be the perfect time to onboard talented contingent workers.
If necessity is the mother of invention, then innovation is the child of adversity. Perhaps that's why we saw an explosion of new businesses in 2020 despite a global pandemic and coronavirus-induced recession. After an initial decrease in new business applications in the United States between March and May, applications climbed to an all-time high in July and remained strong throughout the rest of 2020, according to the National Bureau of Economic Research. McKinsey & Co. reports that in the third quarter of 2020 alone, we saw more than 1.5 million new business applications.
The benefits of global expansion often outweigh the potential risks when you know how to minimize them. So how can you build a global workforce without endangering your company?
Written By: Jenna Meyerson, Global Services Manager at IES
Jenna Meyerson is the global-services manager at Innovative Employee Solutions (IES), a leading global employer of record in more than 150 countries that specializes in payrolling and contractor-management services for today's contingent workforce.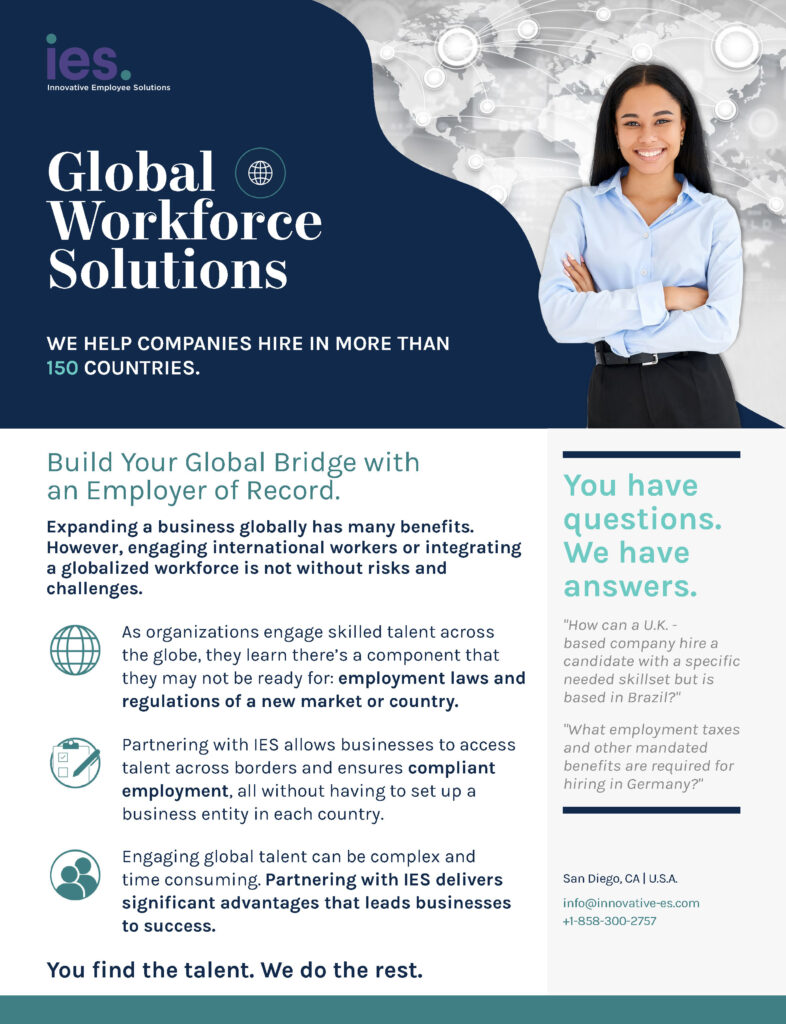 Related Articles