How to Choose the Workforce Management Solution to Meet Your Needs

Posted on March 14th, 2023 Read time: 3 minutes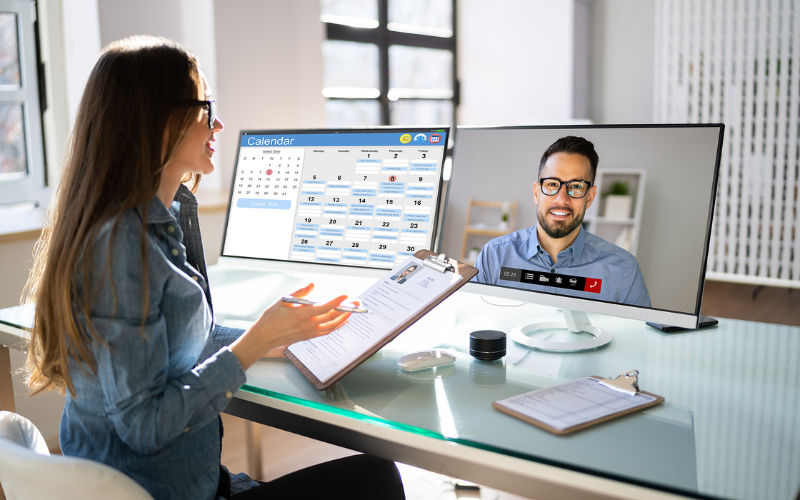 Talent is often one of the most important assets to a business. It's something the majority of companies can agree upon. As such, they take diligent measures to offer competitive pay, including solid benefits plans, and great work environments — not to mention positive employee experiences. But with a fluid market and changing economy, proper planning around workforce management is also paramount. The unpredictability of the market alone can cause business to ebb and flow, and you need the right workforce solution to respond to even the slightest of changes.
The problem is that the paradox of choice can easily get in the way. From outsourcing to partnerships to HR technology that leverages AI, there are so many options available that companies often find themselves at a standstill. It's not just about identifying what you need but knowing what the solution includes. Make the wrong decision, and you could be increasing risk as opposed to mitigating it. The same can be said for employee engagement and experience. Both can suffer if the solution doesn't meet all the needs of your business or your workforce.
Making Sense of Workforce Management Options
Everything from organizational objectives to departmental needs will be key factors in identifying the right workforce management solution for your operations. For example, what are you solving for? Why do you need a solution for talent management? How long will you need it? Is there a specific turnaround time for its execution? Answers to questions like these can help narrow down the options and arrive at a solution suited to your distinct needs.
Perhaps you'd benefit from a temporary workforce, where an employer of record (known as an EOR) or an agent of record (known as an AOR) could be used to coordinate your self-recruited or direct sourced talent needs. If you need an outsourced solution for all employees, then a professional employer organization (or PEO) would likely be a better option. Maybe a talent management platform is all you need, as HR technology can often fill in the gaps you might be experiencing in recruitment and retention, accountability, communications, and more.
But for any workforce solution to deliver the intended results, it must first be cost-effective. Managing the financial impact of a solution is as important as the solution itself. You must weigh all costs in relation to the bigger picture. The solution should also be flexible and scalable — as the business grows, so should the solution. Then, there's user-friendliness to factor in. The workforce solution you choose should be easy to use and navigate to ensure its adoption among workers.
Beyond that, knowledge and expertise as they relate to employment and coordination with the workforce are crucial. The same can be said for data management and security, especially in the world of data protection laws, such as GDPR, and security breaches. You need a solution that not only allows for reporting capabilities, but also protects all the information your company stores.
Avoiding the Common Pitfalls of Talent Management
Too many times, organizations see something amazing on the front end but fail to notice how the back end lacks specifics or increases risks. Take the time to fully understand the solution and how it fits within operations. Also, evaluate the solution as it relates to both the employee experience and employer reputation. Certain solutions can negatively impact future hires, external and internal alike.
Focusing solely on technology can also be problematic for your company. Remember, different solutions are available. Instead of direct sourcing, a third party can be a great resource for talent acquisition. A professional employer organization can provide outsourced services for benefits administration, payroll, and other management tasks. An EOR, on the other hand, serves as the legal employer and can aid in expanding talent identification from all locations (versus being limited to specific areas). This will positively open your organization to new markets, including global expansion.
Regardless of which direction you go, arriving at a solution should always start with identifying your business needs and objectives. Then, review the solutions available in relation to your business. If a solution doesn't fill a gap, it's probably nothing more than a "nice to have." Find something that fits your organization and provides the flexibility necessary to respond to the ever-changing market.
Written by: Christina Herrman, Vice President of Client Delivery at IES

Christina Herrman is the Vice President of Client Delivery at Innovative Employee Solutions (IES), a leading provider of remote and contingent workforce solutions specializing in global Employer of Record, Agent of Record, and Independent Contractor compliance services in 150+ countries. Founded in 1974, IES is a woman-owned business certified by the WBENC and partners with companies to provide compliant employment solutions that empower people's lives.
Related Articles