Everything You Need to Know About Hiring in the UK

Posted on December 5th, 2022 Read time: 5 minutes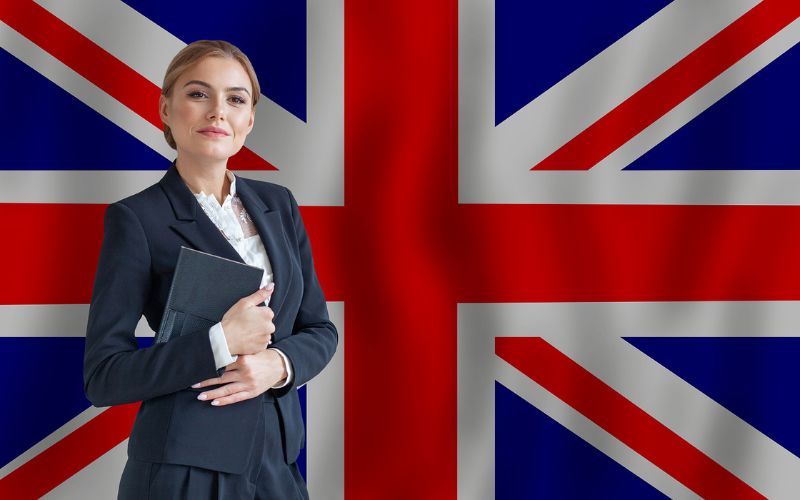 Hiring European employees hasn't been a recruiting practice explored by many companies in the U.S. — that is, of course, unless they're expanding the business beyond national shores. But with the ways of work now changing, coupled with the current talent shortage, U.K. recruiting has become a viable option. However, the tactic isn't as straightforward as hiring U.S. workers, and there are a few things to know before getting started.
Whether engaging someone as a worker or employee, some very basic employment rights must be observed. Even though many contracts will stipulate the traditional 40 hours, it's not uncommon for the workweek to be set at 37.5 hours. Also, U.K. workers and employees are entitled to 5.6 weeks of annual leave, which includes 20 vacation days and eight public holiday days. On top of this, a number of employers agree to contractual annual leave in addition to the statutory leave already provided.
Unlike many European countries, there is no compulsory sick pay financed by the employer — unless it's agreed upon contractually. Sick pay is paid by the government from the fourth day of sickness absence. That said, many employers will provide at least five to 10 days of paid sick leave per year, with some offering very generous packages that can range from 30 days up to six months of half pay and sometimes even full pay.
Beyond that, all employers in the U.K. must provide a workplace pension scheme and auto-enroll workers and employees that meet certain criteria, contributing a minimum of 3% of their total earnings to the pension fund. Depending on the scheme, however, that might be subject to a capped amount. Employees and workers would pay 5% toward that same fund.
When it comes to termination of employment, the statutory notice period is at least one week for contracts lasting one month to two years. A week's notice will be added for each year of engagement between two and 12 years, with a maximum of 12 weeks' notice for contracts of 12 years or more. Depending on the duration of the engagement and circumstances around the termination, there's also the potential for redundancy or additional severance payments.
Avoiding Mistakes When Hiring European Employees
Even though the U.K. is still quite a flexible market compared to many other European countries, U.S. employers must understand that the concept of "employment at will" does not apply here. You can't simply dismiss a worker or employee for no reason or without warning. Understand how to go about termination if the circumstances justify dismissal.
If you choose to engage a worker or employee through a third party, it's imperative that you respect the correct communication channels when it comes to disciplinary procedures, giving notice of termination and so on. Not doing so can lead to serious complications and exposure to unnecessary risks. When in doubt, consult your employer of record provider (known as an EOR) or whoever you're partnering with in the U.K. to make sure things are being done compliantly.
Getting the U.K. Hiring Process Right
With all that in mind, there are a few boxes still left to be checked prior to commencing with the U.K. recruiting process. Here are the most important to remember:
Understand employment classifications
There's a difference between hiring a "worker" and hiring an "employee" in the U.K. Although seemingly unnecessary to mention the distinction, the terms should never be used interchangeably as they imply different employment rights during engagement. In the U.K. hiring process, workers often enter a work arrangement on a more flexible basis, with the status being somewhere between employee and self-employed. Employees, on the other hand, are granted full employment rights.
It's also important to note that unless the individual is engaged directly by the party exercising direction and control, they're likely to be classified as an "agency worker." This person would then be subject to the Agency Workers Regulations. As such, equal treatment rights must be observed — some of them from day one of the engagement.
Don't be confused, however. Even if the agency worker provides services to an employer not based in the U.K. or one that does not have other workers/employees providing similar services in the country, AWR rules still apply. So, make sure to partner with your EOR provider to guarantee compliance throughout the assignment.
Secure all the necessary documentation
It's imperative for the employer to view the original document of a new hire that proves they have the right to work in the country. The U.K. government has made some recent changes to the process, stopping the flexible approach adopted during the pandemic (i.e., allowing checks to be conducted remotely, such as over video calls).
The checks need to be done in person or via the Home Office online employer checking service (but only if the employee has a share code). Alternatively, these can be carried out by using a certified identity services provider to complete a digital right to work check.
Review all wage requirements
Remember that the U.K. has a national minimum wage, which is an hourly rate. When hiring for lower-paid positions that will be remunerated with a monthly salary, ensure that the minimum wage is being met when considering the average number of hours worked per month. Again, not doing so can lead to problems down the line.
Follow all data storage regulations
If you have been staying up to date with data privacy rules around the world, you will know that the U.K. has its own data protection legislation. It was updated in 2018 when the General Data Protection Regulation (or GDPR) went into effect across the EU. Since leaving the EU, the U.K. authority has issued some updates to the data protection legislation, but overall, it's still in line with the European regulation and is referred to as the U.K. GDPR.
With that in mind, make sure you're observing the rules for data collection, storage, and retention while engaging people in the U.K. This is an area you really don't want to get things wrong, as penalties for breaches can amount to 17.5 million pounds or 4% of the company's annual global turnover (whichever happens to be greater).
Hiring European employees or workers might be a little more complex than recruiting talent in the U.S., but it shouldn't keep you from going this route. Sometimes, those hard-to-fill roles require out-of-the-box solutions, and U.K. recruiting might just be the answer. The key to success is doing your homework and learning what you don't know about the local rules!
If you're ready to expand your business into the U.K., we can help. Contact Innovative Employee Solutions today to get started.
Written by: Helga Venturini Townend, Senior Director of Global Operations at IES
Helga Venturini Townend is the Senior Director of Global Operations at Innovative Employee Solutions (IES), a leading global employer of record in more than 150 countries that specializes in payrolling and contractor management services for today's contingent workforce. Founded in 1974 in San Diego, IES has grown into one of the city's largest women-owned businesses and has been named one of its "Best Places to Work" for 11 years. From her base in the U.K., she has used her expertise in workforce management compliance and risk assessment to set up global contingent workforce management solutions in more than 100 countries.
Related Articles