Why Direct Sourcing Is Your Best Tool When Hiring Contingent Workers

Posted on April 15th, 2019 Read time: 4 minutes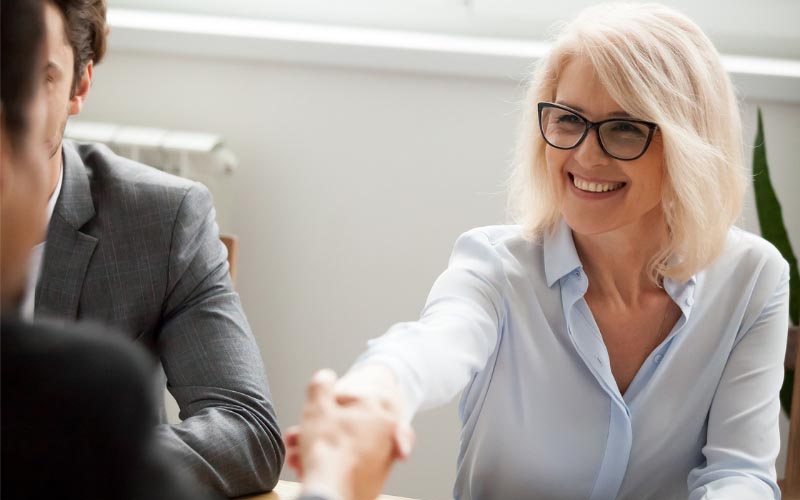 According to a study by ManpowerGroup, 40 percent of employers are finding it difficult to fill open positions. Considering that we're dealing with one of the biggest talent shortages in over 10 years, this comes as no surprise.
While the unemployment rate rose a bit in January 2019, it still remained low at 4 percent, according to the Bureau of Labor Statistics. Wages rose by nearly a dollar an hour across all industries in 2018. And 19 states increased the minimum wage early this year, with more to follow, while benefits like flexible schedules and other perks are also on the rise.
In this increasingly competitive landscape for talent, People are leaving their current jobs for a variety of reasons, including more attractive offers from other companies. Those left behind have to continuously recruit, hire, and compete to get the talent they need.
Overcoming hiring obstacles
The best way to find and hold on to good workers is through direct sourcing, which means companies recruit and hire workers themselves. The great thing about direct sourcing is that candidates are applying to your company — not just whichever organization a recruiter has an opening for.
In fact, most job seekers prefer to contact a potential employer directly rather than going through a recruitment agency where the company's identity is hidden.
With direct sourcing, companies have the opportunity to create catalogues of candidates that align with their brand. If you've ever wanted to save time and money with your recruitment strategy, this method will help you quickly and effectively deliver on your company's goals.
Contingent work is key
This recruitment method doesn't just help you find full-time employees, either — sourcing contingent labor is also a good idea for companies that need talent quickly.
One option is working with skilled company retirees on short-term projects. You can also bring in highly skilled contractors who want the flexibility of a gig assignment but have the talent you're looking for.
These are examples of win-win situations for companies and workers. Companies move forward with their objectives in a strategic way, and workers can engage in projects that fit their needs and lifestyles.
How direct sourcing can help
Sourcing contingent employees directly and with a focus on retention is the best way to find top talent. Here are four benefits of recruiting based on direct sourcing:
1. You'll get talent that's tailored to you.
Again, workers who apply directly to your company are more inclined to want to work for you specifically. They're more likely to personally align with your company's principles and see the value in your work.
On the other hand, applicants at a staffing firm you partner with are open to any work at any company. This isn't a bad thing, but it might mean that they're not invested in your company.
Talent that's interested in working for you from the very beginning is more apt to stick around for the duration of the assignment or contract — or to be hired permanently.
2. You'll quickly engage past talent.
Technology helps companies keep track of past talent, which also means they can easily bring alumni back on board for future engagements.
These workers become acclimated in a shorter amount of time. They're probably familiar with the work and company culture already, and they likely have the skills and expertise that are invaluable to your projects.
3. You'll find talent through current employees.
Did you know that 33 percent of freelancers land work through word-of-mouth referrals? Both current and former employees can direct you to some of the best talent around.
Companies' ability to use internal referrals doesn't just speed up the hiring process, either. With all of these avenues to directly source talent, you'll also save on the cost of hiring a staffing agency. These agencies typically charge a 50 percent markup or more for their recruiting.
4. You'll have top talent at your fingertips.
With the explosive rise of the gig economy, there's no shortage of online staffing platforms. This means that companies are no longer limited to finding talent through job boards, traditional staffing firms, or other old-school methods.
With nearly two-thirds of freelancers finding work online, accessing top talent is easier than ever before. Companies can now tap into a global talent marketplace with skilled freelancers that can be engaged in minutes. Platforms such as Fulcrum and Catalant enable this, as their talent can work from almost anywhere.
With all of these direct-sourcing options, no company has to fall behind on finding talent. Companies have access to thousands of contingent workers, and directly sourcing them will help companies reach crucial goals and bring workers on quickly when they're needed.
For companies that need an experienced payrolling company to help with quickly onboarding contingent workers, as well as handling payroll, taxes, insurance, and other needs handled by an employer of record service, Innovative Employee Solutions (IES) is here to help. Contact us with any questions you have about how we can help.
Let's break it down in a quick reference cheat sheet!
IES is here to help! Learn how IES can partner with your business to create customized direct sourcing strategies to help you with your contingent workforce needs. Contact us today to get a conversation started! Email us at info@innovative-es.com or call 858-300-2757.
Written By: Sara Jensen, Vice President of Business Development at IES
Sara Jensen is the vice president of business development at Innovative Employee Solutions (IES), a leading global Employer of Record in more than 150 countries that specializes in contingent workforce solutions such as outsourced payrolling, independent contractor compliance, and contractor management services. Founded in 1974, IES has grown into one of San Diego's largest women-owned businesses and has been named one of the city's "Best Places to Work" for 10 years in a row.
Related Articles