Navigating Global Workforce Obstacles When Employing International Workers

Posted on September 29th, 2020 Read time: 3 minutes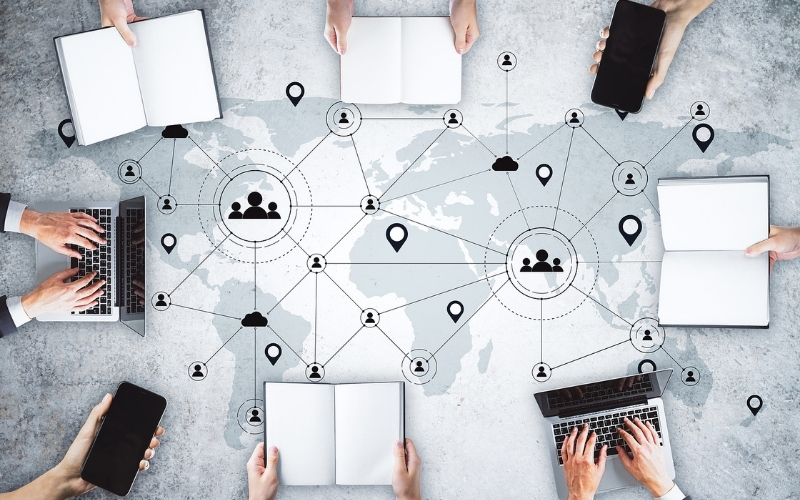 Technology has made the world a slightly smaller place — particularly in the employment landscape. Thanks to an abundance of digital and virtual collaboration tools, companies can source and work with an array of credible and talented international workers.
A global workforce helps companies expand their footprints and build inroads with talented workers beyond their traditional geographical and cultural purviews. Plus, companies can source and onboard international workers by collaborating with an outsourcing or employer of record agency, minimizing the usual costs of finding contingent, remote, or freelance workers.
Building this diverse employee base comes with obstacles like visa delays, travel restrictions, and other barriers. Before you can enjoy the benefits of a global workforce, you have to diagnose and confront anything that might be standing in the way of your international workers.
Here are three issues specific to international workers — and some context regarding how Innovative Employee Solutions was able to assist companies facing these struggles:
1. Travel Restrictions: 
At its peak, COVID-19 fueled a more than 25% spike in freelance job openings between April and June. With travel at a standstill during the pandemic, companies that wanted to collaborate with international workers found themselves stuck. They were forced to get creative while exploring the full potential of the international talent pool.
We worked with one company that wanted to hire someone directly from its office in Germany, but because the decision came through while travel restrictions were in place, the person had to remain in New Zealand. IES stepped in to help the worker — who had dual citizenship in New Zealand and Germany — and signed the person to a six-month contract so the client could continue tending to business-critical projects.
2. Visa Delays:
Without the appropriate visas, working with international talent gets a lot more complicated. It's a primary reason why, in the wake of the Trump administration's temporary ban on H-1B work visas, companies like Amazon, Apple, Facebook, Microsoft, Netflix, and Twitter filed a joint amicus brief in California to combat the ban.
As an employer of record agency, IES can help companies navigate and make sense of compliance obstacles like visa issues that hinder the ability to build a global workforce. One of our clients wanted to onboard someone from Finland to work in its U.S. headquarters, but we also knew it would take some time to secure the necessary visas. We worked with the company and served as the candidate's employer of record in Finland so the person could work while the visa application process played out.
3. Hiring Non-U.S. Workers With Active Visas: 
Short-term needs sometimes entice companies to look for specific types of work visas so contingent or remote workers can complete urgent projects. This can be a drawn-out process when organizations take it on themselves, which is why we slide in to help businesses get the talent they need to wrap up these projects.
One of our clients wanted to hire a non-U.S. worker with a specialized skill set to handle a project for 12 months under an O-1 visa. We stepped in to help steer the application process, and we signed on as the employer of record once the visa arrived.
Building a global workforce is a worthwhile endeavor, but it can easily lead to unexpected impediments that need to be sorted. As a partner, IES works closely with clients to handle those issues so they can build teams with the knowledge and ability to produce at the level they need to continue growing and thriving.
Are all the intricacies of building a global workforce proving hard to wrap your head around? Download the IES whitepaper "Take Your Business Global, Without the Hassle" for insights on current trends in the global workspace and how working with an employer of record can build a bridge with talented international workers.
Written by: Danielle Itani, Strategic Marketing Analyst at IES
Danielle Itani is the strategic marketing analyst at Innovative Employee Solutions (IES), a leading global Employer of Record in more than 150 countries that specializes in contingent workforce solutions such as outsourced payrolling, independent contractor compliance, and contractor management services. Founded in 1974, IES has grown into one of San Diego's largest women-owned businesses and has been named one of the city's "Best Places to Work" for 10 years in a row.
Related Articles