2 Business Functions to Bolster for the New Future of Work

Posted on July 31st, 2020 Read time: 3 minutes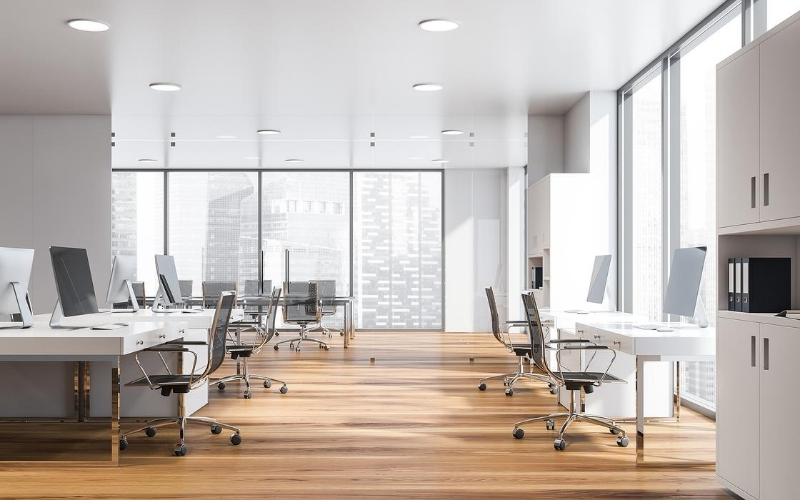 Thanks to COVID-19, the future of work has suddenly and unceremoniously become the present. Organizations that once prided themselves on their office space have gone entirely remote, and the contingent worker is now an integral part of the way work gets done.
According to a recent Gartner survey, 32% of organizations have hired contingent workers to replace full-time employees. This has saved those companies money and provided greater flexibility at a time when more agile businesses also tend to be more successful.
Companies are not only implementing remote work setups and responding to global workforce challenges, but they're also fine-tuning their existing business models by including and hiring contract workers who have specialized skill sets to work on specific projects. In doing so, those organizations might be surprised to learn they've inadvertently set up a contingent workforce program that will help see them through the pandemic and beyond.
But the challenge for businesses going forward isn't just to find ways to survive the present climate — it's to strengthen the infrastructure to ensure success in the future.
Where Your Foundation Can Get Stronger
Now that we know the workforce will only continue to expand remote work access, here are two areas where your organization can adjust for what's to come.
Company Culture
According to a study by the Institute for Corporate Productivity, 75% of companies have seen company culture improve in the wake of the pandemic. That said, company culture is defined by how things get done. Do you judge success by results (market culture), adhere to a well-defined structure (hierarchy culture), or try to create a harmonious environment from top to bottom (clan culture)? With your team operating in a completely new way, the disruption of your company culture is inevitable — but it also might be for the best.
To build a sustainable remote work culture, adopt a proactive approach to building said culture. Determine whether your current organizational structure is conducive to remote work, making adjustments as needed. Speak with employees about what they want to see from the company's new remote mindset.
Map out any changes in processes that are necessary for a contingent workforce program and a remote work setup. Show your team how things will get done and how you'll monitor progress. Use technology to foster interdepartmental connections similar to what you had before the pandemic.
Going remote is empowering your contingent workforce to continue working toward common company goals without the tethers of a physical workspace. Embracing a remote mindset means you're unknowingly building a contingent workforce program into your infrastructure. Create a culture that keeps everyone updated, involved, and connected with one another and the organization as a whole.
Human Resources
HR will be the anchor for your new operations, so give the department all the support it needs. HR is going to take the lead when it comes to monitoring the well-being of both full-time employees and contingent workers.
HR leadership starts at the ground level by taking a hands-on approach to building out remote work processes (e.g., clock-in protocol, break times, conference call etiquette), and then communicating them to your contingent workforce. From there, HR needs to supply contingent workers with the tools, resources, and solutions necessary to produce at a level similar to their full-time colleagues. That means email login details, knowledge of internal communication tools, and access to physical and mental health resources.
Because contingent workers can join teams for a few days or a few months, they must have every option available to succeed. Remote work can cause this workforce to feel like an island unto itself, but a strong HR team won't let that be the case. The better you integrate your contingent workers, the stronger their output will be.
Many of the changes caused by the pandemic were already in the works, which means companies had already laid the groundwork for their contingent workforce programs. As HR and leadership continue to monitor and embrace these trends, they can build in processes gradually that will get contingent workforces up and running more quickly and with less disruption.
It's no secret that the gig economy is booming. More and more organizations have come to depend on the contingent workforce for agile, flexible, and on-demand labor for help with rapid growth and scalability — whether that's up or down. Instead of being happy with surviving in this unpredictable climate, businesses must work hard now to strengthen themselves for the challenges of tomorrow.
To learn more about how one tech company successfully navigated a significant hiring surge amid a crisis, check out our case study on "Navigating Essential Hiring Surges Amidst COVID-19."
Written by: Antonio Barraza , Business Development Representative
Antonio Barraza is a business development representative and contingent workforce expert at Innovative Employee Solutions (IES), a leading global Employer of Record in more than 150 countries that specializes in contingent workforce solutions such as outsourced payrolling, independent contractor compliance, and contractor management services. Founded in 1974, IES has grown into one of San Diego's largest women-owned businesses and has been named one of the city's "Best Places to Work" for 10 years in a row.
Related Articles