IES CHRO, Tania Fiero, Mentioned in Forbes, "4 Business Leaders On Knowing When It's Time To Change Direction"
4 Business Leaders On Knowing When It's Time To Change Direction
Co-Founder Accountability Inc., Author, MG100 Executive Coach
August 28th, 2022
1. Tania Fiero, chief human resources officer, IES: Accept that the core change catalyst might not be obvious
Human resources professional Tania Fiero is proud of her employer. For more than 40 years, contingent workforce solutions provider IES has built a strong, trustworthy brand. Yet not long ago, revenue and profit were headed in the wrong direction. Fiero was confused because the company had a great reputation, was a "Best Place to Work" award winner, and never experienced a lack of talented people wanting to become employees. So why was innovation tanking, and why were clients leaving?
What Fiero realized was shocking: The culture was perfect, but it was the wrong culture for what IES needed. After meeting with other executives, they used a culture assessment tool to look for culture-related opportunity gaps. They discovered that everyone was working on a high concern for people but an extremely low tolerance for risk. The team began to tackle the latter and adopted a risk-taking mentality buoyed by modern technology. Fiero explains, "We became a remote-first culture, hiring talent across the country. We secured two new, large, enterprise-size clients, and our revenues increased by 114%."
Fiero's experience shows that even if you know you need a change, you may have to dig deeper to find exactly where the change needs to be made. She recommends reading about how other organizations bounced back to give you ideas on what could work for your company. She also notes that you'll need some patience: "Meaningful change takes time."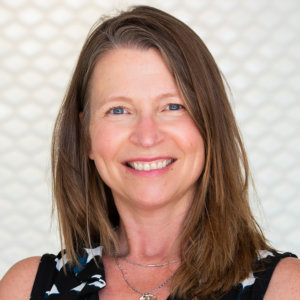 Tania Fiero, Chief Human Resources Officer | Innovative Employee Solutions
Tania Fiero is the chief human resources officer at Innovative Employee Solutions (IES), a leading global employer of record in more than 150 countries that specializes in payrolling and contractor management services for today's contingent workforce. Founded in 1974 in San Diego, IES has grown into one of the city's largest women-owned businesses and has been named one of its "Best Places to Work" for 10 years in a row.