Staff Augmentation: Why Direct Sourcing Is Key to Your Success

Posted on February 2nd, 2021 Read time: 3 minutes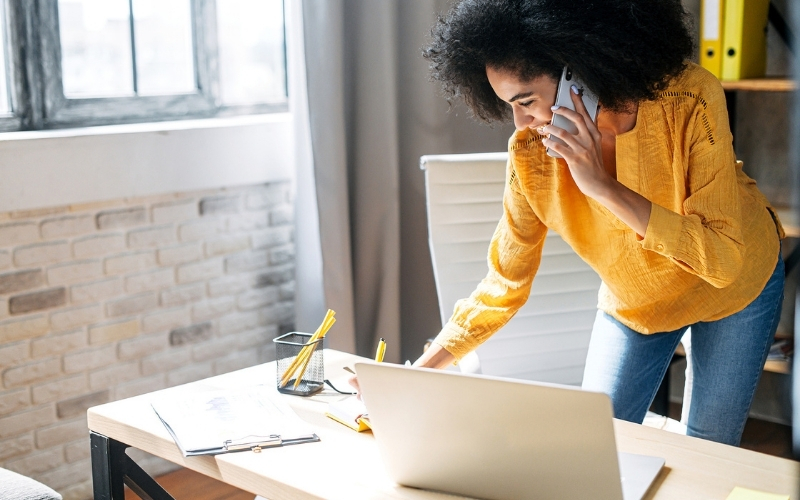 Research from Statista suggests that prior to the coronavirus pandemic, 17% of employees in the U.S. worked remotely five or more days per week. As a response to COVID-19, that number increased to 44%. Two things have become increasingly clear: A significant number of jobs can be performed remotely, and teams don't have to be in an office together to be successful.
Now that so many businesses have experienced this firsthand, there is a unique opportunity to create a contingent workforce — remote or not — to fill immediate needs. This is true even if the demands are only temporary.
Tapping into a contingent workforce
As new COVID-19 strains spread and vaccine distribution continues slowly, hiring contingent workers will continue to be an excellent way to help businesses navigate the ongoing uncertainty created by the pandemic. These contingent workers can be brought in to lend their experience for a specified duration or project, allowing their employers to avoid the significant financial burden and time commitment associated with onboarding full-time employees. A contingent workforce also enables organizations to access a global talent pool to find the right people for the job, whether they're in San Francisco or Shanghai.
Contingent workers won't necessarily replace your core team of full-time employees, but they're an excellent way to address urgent needs quickly. To start augmenting your existing personnel with a contingent workforce, follow these three steps:
1. Determine which teams can be augmented
The pandemic has made very clear the sheer number of jobs that can be performed remotely, but some departments will benefit more from a dispersed contingent workforce than others. One of the benefits of hiring contingent workers is that these teams can expand and contract as needed, allowing you to increase capacity during periods of high demand. Do you need a new group of salespeople to bring a product to market? Start by asking this question: Do we need these workers permanently or during a specific duration of time? Identifying which positions can and will benefit from having contingent workers is the foundation of your program.
2. Identify a program manager to lead your contingent workforce
Program managers will serve as the main point of contact and oversee the day-to-day support of contingent groups. If you rely heavily on a contingent workforce program, you might need a program manager for each department, but a typical organization has one who oversees all of them. This individual will lead in all aspects of contingent workforce management; they support supervisors, communicate with leadership, work closely with your direct-source recruitment team, partner strategically with HR, and help oversee a training program designed to make the onboarding process quick and effective.
3. Create recruiting practices that engage contingent workers on a contract basis
Once you've defined the ranks that can be filled using contingent workers and the individual(s) who will lead these teams, it's time to start recruiting. Your team of recruiters that handles direct sourcing will be the best resource when it comes to finding the right talent to meet your company's immediate needs. It's important that your direct-sourcing team understands how to qualify a contingent worker for your program as well. Provide insights into what technology the worker will use. At the same time, draft up experiential questions regarding the candidate's ability to work autonomously and on a team. All in all, these in-house direct-sourcing recruiters are the best people to locate the necessary talent to fit your company's initiatives and culture.
Companies around the world have handled so much in the last year, but many leaders have been pleasantly surprised at the effectiveness of utilizing contingent workers — whether they're remote or in person — to navigate uncertain times. As we continue to battle this pandemic worldwide, leaning on a contingent workforce is one of the best ways to meet the immediate needs of your company and keep the wheels of business turning.
Written By: Antonio Barraza, Business Development Representative
Antonio Barraza is a business development representative and contingent workforce expert at Innovative Employee Solutions (IES), a leading global Employer of Record in more than 150 countries that specializes in contingent workforce solutions such as outsourced payrolling, independent contractor compliance, and contractor management services. Founded in 1974, IES has grown into one of San Diego's largest women-owned businesses and has been named one of the city's "Best Places to Work" for 10 years in a row.
Related Articles