Here's How Outsourcing HR Tasks Can Save Your Company Money

Posted on February 20th, 2019 Read time: 2 minutes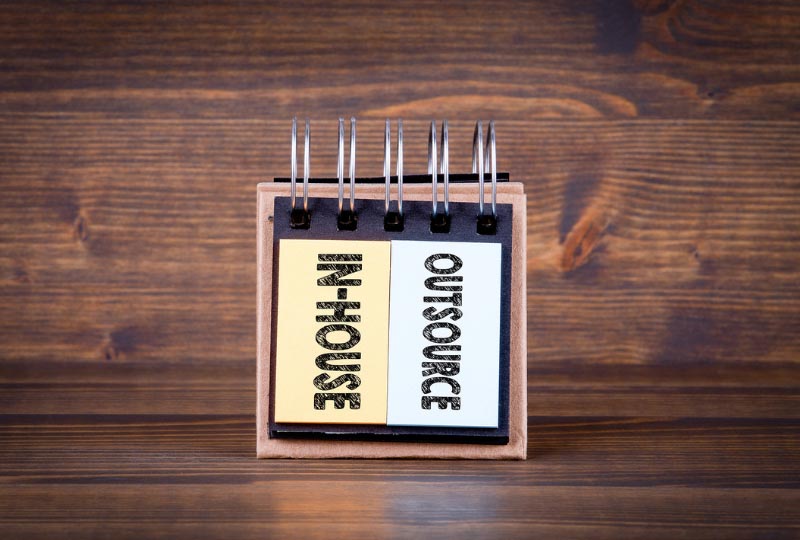 By: Sara Jensen, Vice President of Business Development
If you work in human resources, you know that the administrative side of the job can be a real bummer. But that's not the only hiccup. While certain tasks, like processing payments and handling benefits and billing, are necessary to keep employees and clients happy, if they create bottlenecks, it can ultimately cost your company more money.
Here's one example. One of our clients, a global leader in transportation technology, outsourced HR administration to us because it wanted to free up internal resources. We took on the onboarding, payroll, and compliance tasks, and the team was able to focus on retaining top talent and sourcing new talent. The result? Spending less time on the administrative tasks also cut their costs by 50 percent.
Here are four numbers to consider if you're thinking about outsourcing your human resources:
18 percent
If you could add 18 percent back to your bottom line, would you? According to new research, that's how much outsourcing can save your company. PricewaterhouseCoopers found that companies that choose not to outsource the management of payroll, workforce administration, time and attendance, and health and welfare benefits spend an average of 18 percent more than companies that do outsource this work.
$400
There's nothing like a poor onboarding experience to squash the excitement of landing a new job, not to mention delay someone's ability to jump in and start producing results. Outsourcing the onboarding process saves money by allowing employees to get to work faster. According to HROnboard, outsourcing paperwork and prescreening for new hires can save $400 per employee. Not bad.
40 percent
The ADP Research Institute found that in the last 12 months, 40 percent of midsize companies experienced fines, penalties, and even lawsuits because they weren't in compliance with government regulations. After all, it's a tricky and complicated landscape these days. What's a company to do? You guessed it: outsource. By assigning an employer of record to handle and monitor compliance issues, you're passing off liability, which protects your clients and saves you money in fines.
30 percent
Sure, sometimes it makes sense to seek candidates from outside the company walls, but it can also pay off to find gig talent through employee referrals or even hire previous employees and retirees. Not only can this deliver results, but when you hire them through an employer of record, it can cost you 30 percent less.
Interested in learning more about how your company can save money but don't know where to start? Just get in touch, and we can help you evaluate which workforce strategies can work for your company.
Written by: Sara Jensen, Vice President of Business Development at IES
Sara Jensen is vice president of business development for Innovative Employee Solutions (IES), a leading global Employer of Record in more than 150 countries that specializes in contingent workforce solutions such as outsourced payrolling, independent contractor compliance, and contractor management services. Founded in 1974, IES has grown into one of San Diego's largest women-owned businesses and has been named one of the city's "Best Places to Work" for 10 years in a row.
Related Articles