New Federal Workplace Laws Could Change How You Interact With Contingent Workers — Here's What You Need to Know

Posted on April 14th, 2021 Read time: 3 minutes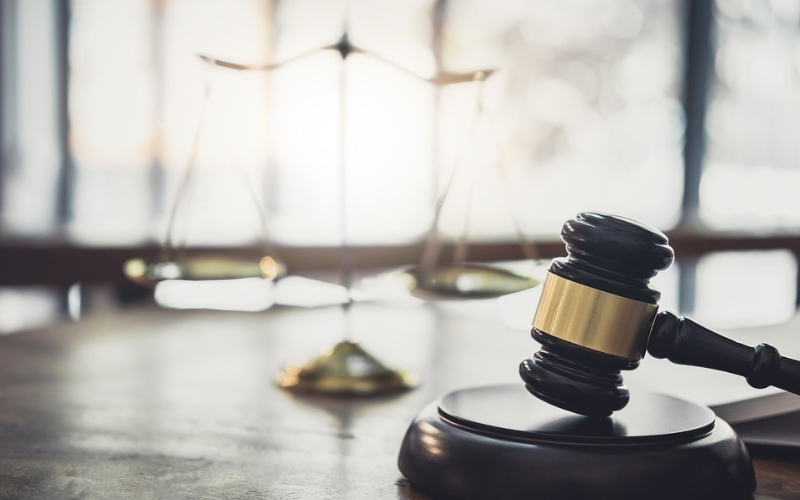 With the inauguration of President Joe Biden and Vice President Kamala Harris, companies and contingent workers are looking to understand their new proposals for federal workplace laws. The Biden-Harris campaign advocated for strengthening regulations around the gig economy and employee classification laws. What this means for companies and workers as we move forward into 2021 is still unclear. However, there are a few changes that are likely to happen.
One of the biggest developments we're likely to see is a federal minimum wage change. While the Biden administration has proposed a minimum wage increase to $15 an hour, it is unlikely to reach that amount. However, experts agree that the end result will be an increase of some kind. Another change from the Biden administration that could have a major impact on the workplace — especially for companies that use contingent workers — is a federal sick leave law. Almost a quarter of American workers (excluding federal employees) do not have any access to paid sick leave. That's roughly 33.6 million people in the United States who cannot afford to be sick, even as a pandemic rages on.
Currently, sick leave laws are decided on the city and/or county level. This patchwork of local laws causes a lot of confusion for those seeking contingent worker compliance. The hope is that a federal sick leave law would simplify compliance for companies with contingent workers around the country. However, the biggest change we're likely to see stems from the pro-labor position that the Biden administration promotes. Although Biden may not receive full support on policies like increasing the minimum wage and paid sick leave, experts agree the pro-labor changes will make inroads on the agency level.
We've already seen movement on this front. For example, staffing firms and their clients are now in joint employer relationships for purposes of employing temporary workers and workplace safety. This change is a boon to contingent workers. Another pro-labor movement gaining traction is in the Protecting the Right to Organize (PRO) Act. Under this federal workplace law, workers would find it easier to unionize but harder to classify as independent contractors.
Clearly, many of the changes proposed by the Biden administration will be extremely beneficial for contingent workers — though some may have negative effects. A federal minimum wage change and mandated sick pay are positive gains for contingent workers. However, if the new federal classification of ICs emulates California's stricter classification scheme, those who have enjoyed independence and flexibility as workers may see that diminished.
Accountability from companies to provide safe, engaging work environments is a good thing for all stakeholders — not just contingent workers. It's important to be aware of the other ways these proposed federal workplace laws will impact businesses.
Preparing for the Impact of New Federal Workplace Laws
Many of the changes proposed will have a financial hit on companies. If legislation does change at the agency level instead of the federal level, that can potentially mean higher costs due to more complexity to remain compliant. Regardless of managing contingent workers in-house or through an employer of record (EOR), both can see increased costs due to changes in legislation.
California provides an example of this. There's not only a state plan for paid sick leave, but Los Angeles County has also adopted local paid-leave ordinances. Complying with all of the different legislation can be costly from an operational perspective, not to mention the cost of the actual sick pay.
To prepare for any cost increases and remain compliant, it's important to stay informed as policies change and new laws are enacted. Be sure to communicate with your stakeholders often and provide clarity. One step you can take is to run a report on everyone currently making less than $15 an hour. Reach out to clients who will be impacted by a federal minimum wage change to say that you are watching the situation but that they need to be prepared for the financial impact as well.
Check your service agreements and make sure the language is clear that both the EOR and end client are responsible for workplace safety and compliance. This is a good time to reopen conversations with clients or with vendors supplying contingent workers. Be clear on what you each agree to do and what you cannot.
Educate yourself so you are a source of trusted information to your clients and staff on upcoming legislation — especially in regards to how you can help them stay compliant. It remains to be seen exactly how the Biden administration's changes to federal workplace laws will impact companies with contingent workers. What is clear, however, is that change is coming, and those who prepare will be able to face it head-on.
Learn more about how our Global Workforce Solutions can help you stay compliant with upcoming laws here.
Kara Hertzog is president of Innovative Employee Solutions (IES), a leading global Employer of Record in more than 150 countries specializing in contingent workforce services such as payroll and independent contractor compliance. Founded in 1974, IES has grown into one of San Diego's largest women-owned businesses and has been named one of the city's "Best Places to Work" for more than 10 consecutive years.
Related Articles