How COVID-19 Is Affecting the Contingent Workforce

Posted on May 5th, 2020 Read time: 4 minutes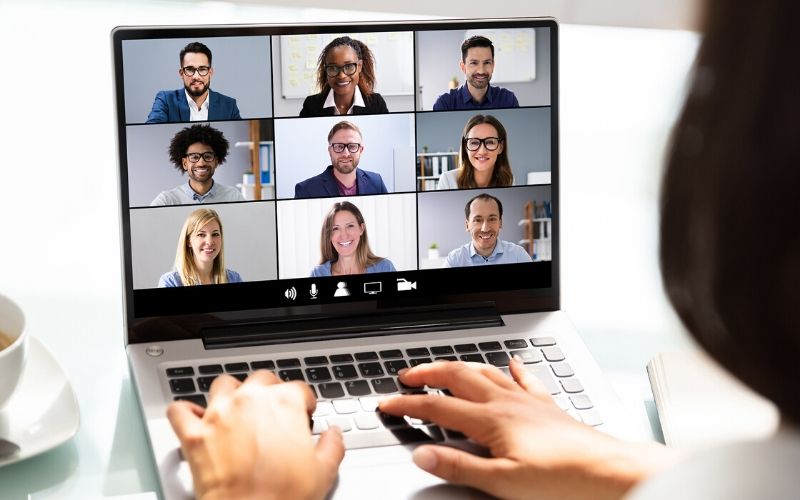 The COVID-19 pandemic is sending shockwaves through the economy. As of late March, a Bain/Dynata weekly survey reported that nearly 60% of Americans had experienced cuts in pay or hours, layoffs, or closed their businesses because of the virus.
The fallout of these losses creates an unprecedented situation for HR crisis management. Many businesses have transitioned their workforces to a remote setup and are learning to accommodate the chaotic home lives of workers. As spending plummets in many sectors, companies must decide who they can still afford to pay.
During a time like this, contingent workers are particularly vulnerable. Airbnb terminated all of its contracts with contingent workers and then postponed summer internships while pushing back undergraduate hiring until next year. On the other hand, Microsoft and Facebook both announced plans to continue to pay hourly service providers even when their service needs are reduced.
Every company faces unique decisions about gig workers. Regardless of what that looks like for your business, it's important to find ways to be flexible and accommodating during uncertain times.
Get the Message Right
During a calamity of this scale, it can be easy for HR crisis management mode to kick in and tempt you to make quick cuts to curb losses. Instead of telling them that they're expendable, convey a more positive message to your contingent workers: We'll figure this out together.
The first way to drive this message home is by addressing any safety concerns. Are you allowing them to work from home as much as possible? When that's not an option, what are you doing to ensure proper sanitization, social distancing, and personal protective equipment? Is your paid leave policy robust enough to discourage workers from coming in sick?
From there, you can develop contingency plans based on the various ways the COVID-19 crisis could play out. If you need to cut costs, maybe you could work with your vendors to find ways to pay a reduced fee for services for a few months. You might also see what federal and state stimulus money is available that could help keep your business — and its contingent workforce — afloat.
Make a Plan to Stay Connected
Whatever your specific plans for your contingent workforce, communication is critical. To stay open and transparent, consider four tactics:
Create a centralized task force. 
When you're dealing with crisis communication in the workplace, it's crucial to develop a consistent message. Building a central task force with representatives from every key area of the company will help you create a universal message that addresses cross-departmental needs.
Your coronavirus task force can lean on the Centers for Disease Control and Prevention's guidance for businesses when developing its message and plan. Determine who will be in charge of decisions and who will communicate with employees, contingent workers, and other important players.
Communicate early and often. 
Consistent over-communication is a good goal during a time like this. Given how quickly the pandemic is developing, you'll probably be changing course a lot. It's better to communicate honestly and transparently as you go than to wait until you have everything perfectly in place (which is unlikely).
Include helpful resources and guidance in your workplace crisis communication. Think about internal resources such as equipment for working from home and paid sick leave information. You'll also want to include external resources such as unemployment, state disability plans, and federal or state assistance in the event of layoffs or illness.
Use remote meeting apps to stay engaged. 
Social distancing takes a toll on people. Part of your employee crisis management during the pandemic should simply be facilitating human connections. Platforms such as Microsoft Teams, Slack, and Zoom are all proving invaluable for bringing remote workers together.
Make sure that your plan includes regular video meetings. There's simply no substitute for face-to-face communication — seeing everyone's facial expressions and body language adds a much-needed human dimension to all of this remote work.
Check in frequently. 
Given the scale of this disruption, many workers suddenly find themselves working from home for the first time. They may face unique distractions if they're sharing a workspace with their spouses or facilitating distance learning for their children. Expect that this will cause stress and anxiety, and plan to check in regularly.
Make consistent calls — either individual or with teams — a priority. These aren't just times to check in on projects, either. Ask workers how they're doing, assess whether they need any equipment or resources, and listen to their concerns. They need to feel supported and understood during this time of constant change and uncertainty.
Businesses will likely feel the impact of COVID-19 for a long time, and contingent workers will prove invaluable for navigating the challenges ahead. The companies that support those workers will stand the best chance of surviving — and even thriving — during and after this pandemic.
The guest contributed article was written by Kara Hertzog, President of IES on HR.com
Kara Hertzog is president of Innovative Employee Solutions, a leading global Employer of Record in more than 150 countries that specializes in contingent workforce solutions such as outsourced payrolling, independent contractor compliance, and contractor management services. Founded in 1974, IES has grown into one of San Diego's largest women-owned businesses and has been named one of the city's "Best Places to Work" for 10 years in a row.
Related Articles