How Companies Can Welcome the Workforce of the Future

Posted on February 18th, 2020 Read time: 3 minutes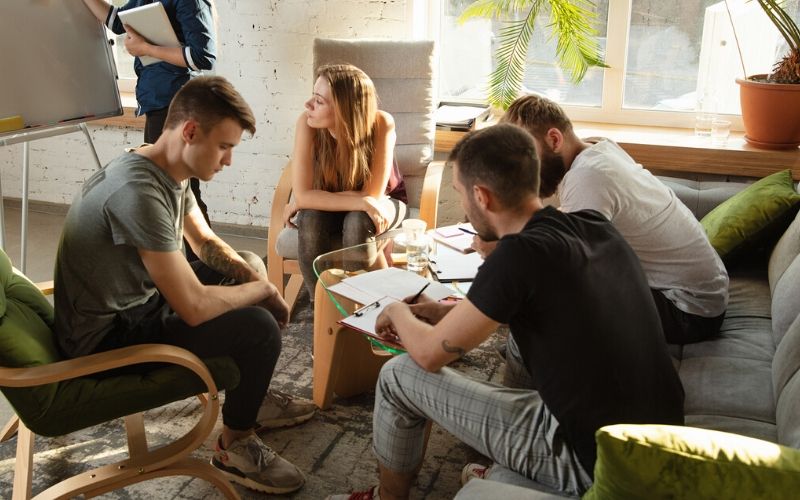 The world is changing, and businesses need to change with it if they expect to thrive. These changes are wide-ranging, but perhaps the two most relevant ones are technology and the workforce — and they're inextricably linked.
Workers, especially Millennials in the workforce, expect a lot from their employers. Their lengthy lists of employer expectations include the ability to work when and where they want, and many businesses comply because younger workers bring a host of skills they need, such as the ability to work with artificial intelligence-powered tools, cloud technology, and other cutting-edge innovations.
Employers need these workers because the gap between traditional skills and new, tech-enhanced skills is widening — and it's making talent scarce for companies. What's driving this skills gap? Several changes in business, including advances in technology, increased automation, the need for more on-demand workers, and relocating businesses that need talent in new places.
It's no wonder company leaders are looking for ways to attract and develop talent before they get left behind. The future of work depends on how well company executives and hiring managers navigate the changing nature of the workforce.
Total Talent Management
New generations of workers are molding their jobs around their personal goals and values. More than four in 10 workers at the average company are nontraditional, and a survey by Toptal found that over 50% of organizations plan to engage more contingent — aka temporary — workers.
Companies must decide how to adapt their workforce by embracing total talent management in order to welcome different types of workers, including contractors, freelancers, and full-time employees. If you've previously used traditional hiring methods, diversify into new channels where gig workers gravitate. Build a profile on sites like Toptal, a freelancing platform that features high-tech workers, and open up your search criteria to include different countries and qualifications.
This will allow businesses to employ the expertise they need and maintain the ability to scale as needed. For instance, you may only need a highly skilled contractor for one project or a handful of workers to help you get through your busy season. Plus, contingent workers can be onboarded quickly and don't usually require the same level of training as full-time employees.
Embrace Technology
A flexible workforce needs tools — tools to help co-workers communicate and stay connected and tools to fuel innovations. But companies used to traditional working styles may be behind today's standards of automation. It's the companies that rise to the challenge of adapting to new technology that will succeed.
To keep up, employers should use technology that makes sense for them. Adopt tools slowly to allow workers to get used to them so that the new tech becomes a natural part of everyday life. Try messaging apps like Slack, collaborative work tools like Trello, and programs to keep you organized like Airtable. If something sticks, make it part of the team. And if something is not working out, don't be afraid to drop it.
Keeping up with the pace of technology and workforce demands can be tough for companies. But trying new strategies and being open to rolling with the changes can help your company get the talent it needs to keep your business moving forward.
Innovative Employee Solutions (IES) provides customized contingent workforce solutions, so contact us if we can help you manage that workforce or answer questions.
Written by: Kara Hertzog, President of IES
Kara Hertzog is president of Innovative Employee Solutions (IES), a leading global Employer of Record in more than 150 countries that specializes in contingent workforce solutions such as outsourced payrolling, independent contractor compliance, and contractor management services. Founded in 1974, IES has grown into one of San Diego's largest women-owned businesses and has been named one of the city's "Best Places to Work" for 10 years in a row.
Related Articles