6 Things to Include in Every Employment Offer Letter

Posted on July 19th, 2017 Read time: 4 minutes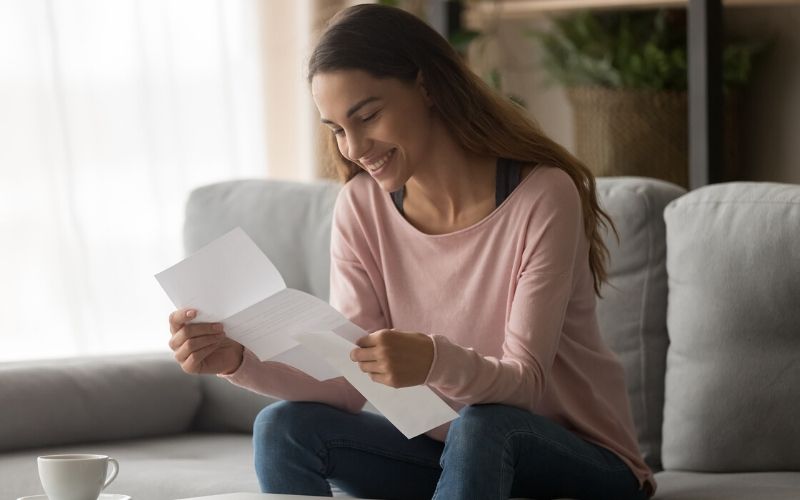 How many offer letters have you sent in your HR career? Fifty? One hundred? Five hundred?
Believe it or not, you'd probably have sent just one or two offer letters per year a few decades ago. Back then, they were largely written for executive-level or professional roles. Today, with positions becoming more and more specialized, many HR professionals send them to each and every candidate they aim to bring on board.
Is that overkill? Although you're not legally required in the U.S. to provide a written job offer to a chosen candidate, it's certainly good practice. Offer letters provide an opportunity to solidify expectations and clarify key details discussed during the interview process.
With such a tight labor market these days, you can use your offer letter to ensure your company stands out since good candidates will probably receive multiple offers.
The Anatomy of an Offer Letter
Still, given the time-consuming (and potentially risky) nature of this task, we want to help you craft offer letters that put your newest employees and company on the same page.
Every offer letter we send includes six key ingredients:
1. Job title and description
Start with the basics. What's the employee's official title? Who is his or her supervisor? Interviews often include mentions of many titles and responsibilities, so take this opportunity to clear the air.
Also be sure to specify whether the position is full- or part-time, as well as exempt or nonexempt. For nonexempt hires, describe your timekeeping process, break requirements, and overtime pay policies.
Finally, don't forget to share the employee's work schedule and a short summary of duties. State that the offer letter doesn't constitute a complete job description, and make clear that the employee's duties are subject to change.
One of the benefits companies offer more these days is a flexible work schedule. Take this opportunity to clarify how flexible the work schedule can be.
2. Compensation, benefits, and terms
After their job title and description, what do candidates want to know about next? Compensation and benefits, of course! Beware, though, that this can be a slippery slope.
For example, quoting an "annual" salary might make you liable to pay out the full amount in the case of early termination. Instead, state salaries in hourly terms for nonexempt employees and pay-per-period amounts for exempt employees. Remember to mention that compensation (and benefits) may be modified at the company's discretion.
Benefits and equity grants are also a part of compensation, so it's just as important to state these in writing as it is the employee's pay rate. Spell out paid sick leave rules, healthcare plan details and eligibility, 401(k) options, educational assistance, life insurance, short- and long-term disability, flexible spending accounts, and accidental death and dismemberment coverage. If equity grants are a part of the package, describe the terms, including the vesting schedule, number of shares granted, and strike price. Remind your candidate that the grant is subject to the terms and conditions of your equity plan.
Be sure to highlight any unique perks your company offers. These could include anything from pet insurance to company paid lunches on Friday.
3. Company policies
Keep this short and sweet. This isn't the place for your entire employee manual. Just include that employment is subject to the company's policies, procedures, and handbook as adopted, all of which can be revised at the company's discretion.
Although keeping it short is best, here you can include snippets of unique policy items such as encouraging community service and perhaps how your company manages opportunities for advancement.
4. A statement of at-will employment
At-will employment, which has become the norm, means that the company or the employee can terminate the relationship at any time. Not only should you state this in your offer letters, but you should avoid any language that implies a fixed time period of employment.
Every word and phrase matters here. Even seemingly harmless statements such as "Looking forward to a long relationship!" could be interpreted as a contract with the employee. This misstep can negate the at-will status of an employee and oblige your company to uphold an unintended written or verbal contract.
5. A confidentiality agreement and noncompete clause
Once upon a time, confidentiality agreements and noncompete clauses were mostly restricted to executive employment agreements. But like offer letters, they've become much more common.
Again, beware. These can create legal headaches on both sides for years to come. In one instance when a textile factory manager left his position for a competitor, he broke his noncompete and didn't disclose that fact to his new employer. A legal challenge ensued, and the employee lost his job.
To avoid burning money in legal battles or losing valuable teammates, be sure to include both a confidentiality agreement on behalf of your company and a requirement to disclose any employment restrictions. By having your candidate attest that he or she isn't subject to any restrictions, you could save yourself from lengthy litigation down the road.
6. A list of contingencies
Finally, be sure to mention that the offer is contingent upon a background check, reference check, and proof of the employee's right to work in the U.S. (as required by law). Check your state's specific requirements to be sure you're covering all your bases. You might also need additional contingencies for certain roles — a valid driver's license or active certifications are some of the most common.
Offer letters might not be legally required, but there's a reason (or, rather, many reasons) many employers use them. By sending them to every candidate, you reduce risk, provide clarity, and align employee-employer expectations. Now that's an offer no company can refuse.
And let's not forget to state how excited your company is to make such an offer to a wonderful candidate and you cannot wait for them to join the team!
Let's break it down in a quick reference cheat sheet!
IES is here to help! If you could use some outside expertise in handling your contingent employees, contact us today to get a conversations started! Email us at info@innovative-es.com or call 858-300-2757.
Written By: Peter Limone, Chief Financial Officer
Peter Limone is the CFO of Innovative Employee Solutions (IES), a leading global employer of record that specializes in payrolling and contractor management services for today's contingent workforce. Founded in 1974 in San Diego, IES has grown into one of the city's largest women-owned businesses and has been named one of its "Best Places to Work" for 10 years in a row. 
Peter joined IES in 2011 as the company's corporate controller. He was promoted to CFO the following year, and in 2013, he was also named company president. Prior to his work at IES, Peter worked for 3E Company, where he oversaw integration of the company's accounting, financial, and tax systems. He has also served as division vice president of finance and information systems at Follett Software Company.
Related Articles