Business Continuity Guidelines to Apply in Light of COVID-19

Posted on June 26th, 2020 Read time: 3 minutes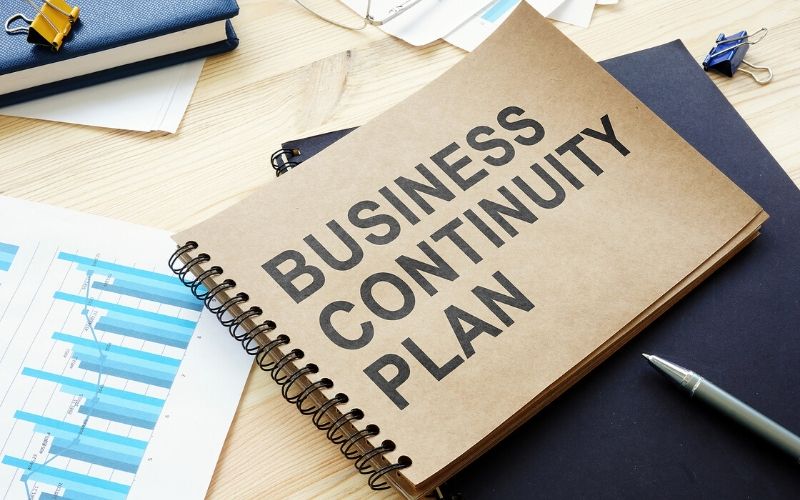 COVID-19 has thrown countless lives and industries into upheaval.
It probably should come as no surprise that 83% of employers have modified their business practices in response to the coronavirus. These modifications may be little more than an inconvenience for larger companies, but it's a different story for smaller businesses.
On average, small businesses only have enough cash reserves to sustain operations for 27 days without any incoming revenue. Stay-at-home orders and the rapidly changing regulations caused by the pandemic mean that small organizations are not only strapped for cash, but they also are struggling to adjust to these new business realities.
The effect on businesses will depend largely on their industries, but the response will be dictated by the business continuity guidelines in place before the pandemic. While it might not be possible to account for every twist, turn, or emergency that may occur, even resource-strapped small businesses can weather the storm — as long as they have sufficient business continuity solutions on standby.
Business Continuity Guidelines to Apply Post-Pandemic
COVID-19 highlighted aspects of business continuity planning that must be a priority — pandemic or not. You'll want to keep these factors in mind with your business continuity and disaster recovery planning models:
Having no plan is a nonstarter.
According to a pre-pandemic report by the Society for Human Resource Management (SHRM), 34% of businesses had no emergency plan in place. In many organizations, pandemic planning seemed like a waste of time. Naturally, those companies got caught on their heels when the coronavirus hit.
However, organizations with risk management expertise fared better when experts proactively implemented business continuity guidelines. By prioritizing risk management, you can integrate business continuity solutions that will guide you through rough waters.
Successful remote work takes effort.
The same SHRM study revealed that 70% of employers struggle to adopt remote work practices. That's because productive remote work requires extensive training, clearly defined productivity metrics, and a suite of business continuity technologies that simplify communication, collaboration, and productivity.
Many workers also need help with more than just using tech tools — they need training in soft skills that aren't learned inside a typical office environment. Time management, meeting etiquette, and remote leadership are all key to an effective remote work arrangement.
Company culture and morale boosters need to be assessed.
At this moment, most people feel stressed, isolated, and uncertain about their professional and personal futures. This is the time for businesses to step up and refocus on healthy relationships between employees by emphasizing care, trust, and communication between workers and leaders.
It's also vital to practice more flexibility to give workers a sense of agency. It can be hard to let go, but empowering workers with more freedom to do their jobs can boost productivity rather than stifle it.
It can be overwhelming to create new business continuity solutions to face the endless stream of rapid changes. Luckily, there are options available that can help contingent workforce programs navigate various aspects of business continuity planning.
With everything involved in keeping a contingent workforce program up and running, business continuity guidelines could fall by the wayside. Learn more about how IES creates customized solutions to help companies with their contingent workforce needs. Connect with us today at info@innovative-es.com or by calling 858-300-2757.
Written by: Tania Fiero, Chief Human Resources Officer at IES
Tania Fiero is Chief Human Resources Officer at Innovative Employee Solutions (IES), a leading global Employer of Record in more than 150 countries that specializes in contingent workforce solutions such as outsourced payrolling, independent contractor compliance, and contractor management services. Founded in 1974, IES has grown into one of San Diego's largest women-owned businesses and has been named one of the city's "Best Places to Work" for 10 years in a row.
Related Articles