How a Payrolling Partner Can Help a Growing Staffing Firm

Posted on January 8th, 2019 Read time: 3 minutes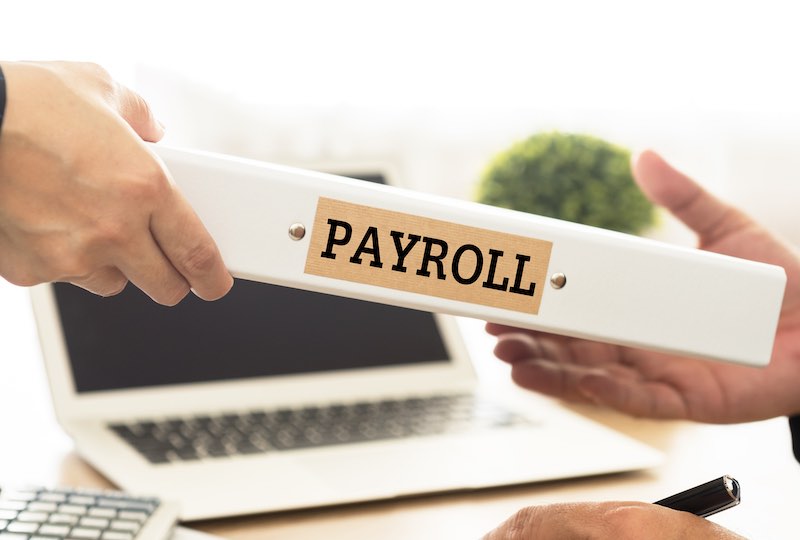 By: Sara Jensen, Vice President of Business Development
The U.S. staffing industry has been growing steadily over the past few years, with 2018 revenues expected to be around $148 billion and 2019 revenues set to surpass $150 billion.
Now is the time for a young staffing firm to make a name for itself. But that means focusing time and attention on staffing.
The administration of a staffing business is vital, and it demands a lot of resources. And as business expands, administrative tasks will increase. Many staffing firms don't want to be bogged down with tedious processes or complex compliance challenges. Fortunately, staffing firms don't have to do it all. Outsourcing administrative functions to an employer of record, like Innovative Employee Solutions, can take a staffing firm's business to the next level.
How a Payrolling Provider Can Help You Get Ahead
A partner can help firms save time and money, of course. But a payrolling provider's expertise can also simplify complicated tasks and give business owners peace of mind. This leaves the firm free to focus on what's most important. Furthermore, a partner can create additional benefits for clients, boosting the firm's reputation and bringing in more business. Here are the five ways outsourcing administrative functions can help staffing firms:
1. Keep Firms Compliant
Navigating employment laws and regulations can be a full-time job, especially if a staffing firm sources talent from different states and localities. A payrolling partner can stay on top of the rapidly changing regulations and ensure compliance. And IES keeps companies in the loop with updates about compliance through alerts and newsletters. This saves time and reduces stress, which allows firm owners and staff to devote themselves to top priorities.
2. Expand Firms' Reach
The complexities of various state and local regulations might restrict client and talent pools. If firms don't have the bandwidth to learn the ins and outs of the laws in each market they serve or source from, a payrolling provider can do it for them without requiring staffing firms to create an entity in those expanded areas. IES has a nationwide reach, which means that our staffing firm clients do, too.
3. Make Onboarding Easier
Letting an employer of record handle onboarding makes a significant difference for firms and their clients. Both save time, and new hires get to work sooner. By using IES' internal hiring processes and technology, our company can onboard quickly and efficiently. Additionally, we'll do the extra work like providing safety inspectors to visit clients if needed and delivering requisite training. This added benefit can help any business stand out.
4. Improve Culture
A good workplace culture fit is always important to job seekers. A culture mismatch is one of the top reasons temporary workers leave their assignments early. But for a growing business with many competing priorities, culture can sometimes take a backseat. That's why IES assists in this area, too. We connect with all payrolled workers through social media and also use these platforms to get their feedback and stay in touch. Working with a payrolling partner to keep you compliant also strengthens your reputation as an ethical company. This helps you attract and retain better talent.
5. Create Customized Solutions
Working with an employer of record doesn't just make business easier for staffing firms; it can simplify processes for the firm's clients. IES will work with firms and their clients to develop solutions that best fit their needs and wants. For example, IES can integrate with an existing timekeeping system or provide a new one. IES can handle communication with the client directly or work behind the scenes, letting the staffing firm take the lead. The flexibility and resources IES provides are directed toward helping firms deliver better service in whatever form they deem best.
Engaging a payrolling partner is a smart way for a growing staffing firm to get ahead. It can save time and money, freeing businesses up to focus on primary business goals. And the extra benefits, like faster onboarding and more streamlined processes, can help staffing firms win new clients. If your business is ready to expand or could use a hand with HR services, see how IES can provide a unique solution to support your payrolling and administrative needs.
Written By: Sara Jensen, Vice President of Business Development at IES
Sara Jensen is Vice President of Business Development for Innovative Employee Solutions (IES), a leading global Employer of Record in more than 150 countries that specializes in contingent workforce solutions such as outsourced payrolling, independent contractor compliance, and contractor management services. Founded in 1974, IES has grown into one of San Diego's largest women-owned businesses and has been named one of the city's "Best Places to Work" for 10 years in a row.
Related Articles