3 Tips for Integrating Contingent Workers Into Your Diversity and Inclusion Programs

Posted on November 24th, 2020 Read time: 2 minutes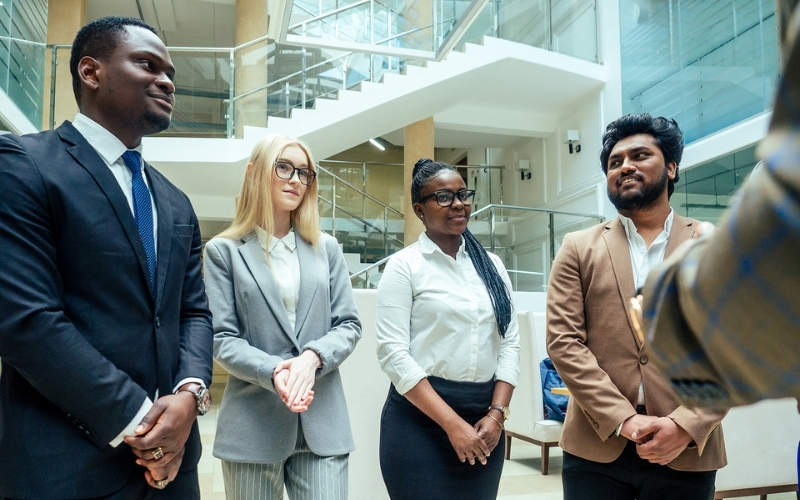 Diversity and inclusion efforts in the workplace bring many positives. These initiatives can boost the bottom line and allow companies to collaborate with knowledge workers who bring a variety of experiences, perspectives, and expertise to the table.
Although they might not be traditional staff members, contingent workers can also deliver those diverse and varied perspectives to companies. And with the potential to account for as much as 40% of a workforce, contingent workers can be an integral aspect of a holistic diversity and inclusion program.
As organizations continue to rely on contingent workers' flexibility and scalability, it makes sense to integrate them into diversity and inclusion programs. To ensure you create a successful program that prioritizes diversity and inclusion, focus on these three important elements:
Data
It should come as no surprise that data is at the core of any successful diversity and inclusion program. After all, you can't measure success or failure if you aren't measuring anything. Get a firm handle on your company's diversity numbers, tracking them over time to quantify improvements.
These insights can help illustrate where you stand compared with similar organizations, offering valuable benchmarks. Companies like Accenture even publish their program goals and results to keep themselves accountable. Use data as the barometer to gauge the impact your diversity and inclusion initiatives are having on your contingent workers, full-time staff members, and the overall company.
Mentorship
Research suggests that companies with a formal mentoring program can better retain and engage ethnic minority talent. Mentorship can help reinforce inclusion by creating opportunities for individuals from diverse backgrounds to have meaningful engagement.
These relationships benefit both mentors and mentees. By pairing individuals from different backgrounds, the experience fosters more learning opportunities. It also gives participants a deeper understanding of the value of differences — and how those differences can help everyone involved. While formal mentoring programs for staff members might not include contingent workers, creating an environment where informal mentorship between contingent workers is encouraged could help reinforce an inclusive environment.
Talent Integration
Diversity and inclusion programs are vital components of a company's overall talent management strategy. As competition for talent increases, it's increasingly critical to foster a diverse workforce that ensures all employees feel represented and welcomed without reservation. Aside from the obvious recruiting advantages, the data suggests that diverse teams generate higher profits, break into new markets, and generate more revenue from innovation.
As diversity and inclusion initiatives gain more attention and experience widespread adoption, it's natural to work toward including contingent workers. By using data, mentorship, and more expansive talent integration to connect contingent workers with your diversity and inclusion objectives, you can create a more holistic program and innovative workforce — for the betterment of your company.
As you decide how these workers fit into broader initiatives, consider reading "Why Your Diversity and Inclusion Efforts Need to Include Contingent Workers," where we dive deeper into the union of contingent workers with D&I.
Written By: Sara Jensen, Vice President of Business Development at IES
 Sara Jensen is the vice president of business development at Innovative Employee Solutions (IES), a leading global Employer of Record in more than 150 countries that specializes in contingent workforce solutions such as outsourced payrolling, independent contractor compliance, and contractor management services. Founded in 1974, IES has grown into one of San Diego's largest women-owned businesses and has been named one of the city's "Best Places to Work" for 10 years in a row.
Related Articles