Innovative Employee Solutions (IES) Announces Corporate Promotion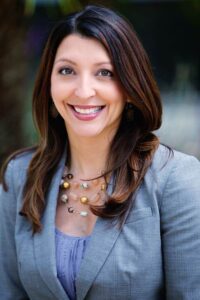 Sara Jensen named National Business Development Manager at leading payroll and HR administration company
SAN DIEGO, CA – September 17, 2013 – Innovative Employee Solutions (IES), a nationwide provider of outsourced payroll and human resources (HR) administration services, today announced the promotion of Sara Jensen from National Account Manager to National Business Development Manager.
"In the midst of recent changes and growth that our company, and in particular our sales team, have experienced, Sara's natural leadership abilities have become very apparent," said IES President Gaby Mergenthal. "She builds strong relationships with clients and prospects, and intuitively seems to understand and uphold IES's tradition of delivering exceptional service to our clients and employees. I am confident that in her new role, Sara will use her considerable skills and expertise to lead her team to continued success."
Ms. Jensen joined IES in 2011 as an Account Manager. A quick study, she initially adopted responsibility for the company's largest account, and later transitioned into a sales role for IES's Enterprise Division. Prior to joining the team at IES, Sara worked in fundraising for the nonprofit sector, where she honed extensive skills and experience in account management, corporate relations, and sponsorship development.
Innovative Employee Solutions
Innovative Employee Solutions (IES) is a 100% woman-owned company that provides specialized outsourced payroll and human resource (HR) administration services to companies nationwide. With clients ranging in size from under 25 employees to more than 35,000, IES has specialized expertise serving companies that staff long-term, knowledge-based contracts and projects. These project-centric organizations are primarily within the technology, biotechnology, pharmaceutical, security, government/defense, and engineering sectors. By outsourcing employees' payroll and benefits administration to IES, companies significantly reduce the time, costs, and risks involved with handling these roles in-house. IES's staff has 50+ years of experience and knowledge in payroll and HR administration. The company offers a complete menu of payroll services, including: weekly and bi-weekly pay, benefit claims administration, industrial security clearance processing, and risk control management.