Reclaim Your Time Sheet: How a Payrolling Partner Can Help HR Boost Productivity

Posted on February 14th, 2019 Read time: 4 minutes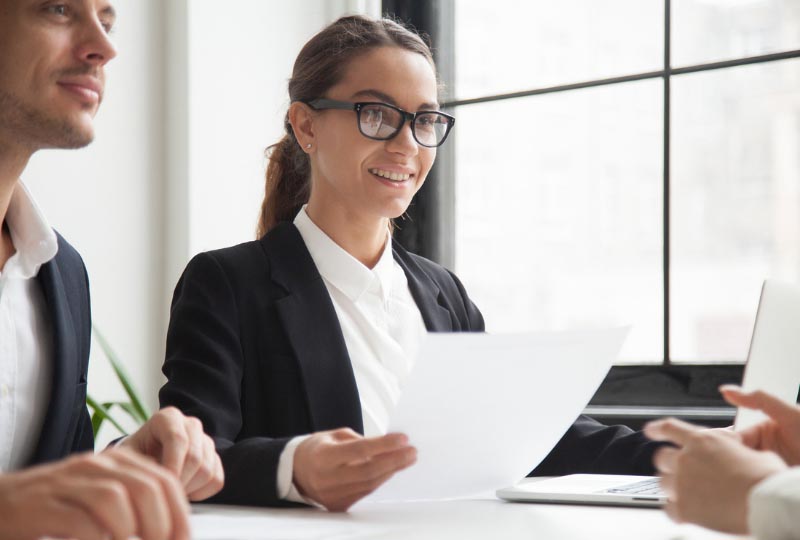 Technological advancements and business innovations have led to the rise of the contingent workforce. Companies have the opportunity to hire top talent precisely when it's needed, and highly skilled people have the flexibility to take on work that suits them. While this is a win-win, it has created a challenge for human resources.
Acquiring, onboarding, and managing payroll for these employees creates extra work for HR professionals. These are important tasks, but they generally involve tedious processes that consume hours that could be spent elsewhere. HR resources are limited, and more time is always in demand, which is why outsourcing management, particularly payroll, is a growing trend.
An employer of record can take contingent employee oversight off of HR's plate while providing numerous benefits. More than just the labor to get the work done, a partner like IES offers expertise and tools that save companies even more time. For example, IES can navigate tricky compliance issues for you or even organize all employee metrics into a user-friendly portal — both of which put time back in your day.
Time-saving tools and services
No matter how little or how much you outsource to a payrolling partner, the benefits are considerable. IES can provide weekly, biweekly, or semimonthly payroll processing; withhold taxes such as FICA, FUTA, and SUI; and coordinate insurance, including Medicare and workers' compensation. Other time-saving services include preparing and managing W-2 statements and creating all federal, state, and local tax reports for employees.
Furthermore, IES makes contingent employee management even easier and faster by providing clients with a technology solution, WorkSite. This client portal streamlines every process by putting information at your fingertips. Onboarding, prescreening services, compliance stats, employee changes, payroll history, and client reports are all in one place that's accessible at any time, from anywhere, on any device. This tool can make every HR activity more efficient. But if you want to reclaim the most time, IES can handle the entire employee engagement process from start to finish.
Win back time in 4 key areas
Working with a partner to perform payrolling and other management services creates a ripple effect. For instance, in the 30 minutes you would've spent figuring out taxes for a contingent employee, you could work on a new culture program or finally solve a major HR challenge. If this sounds like a good tradeoff, read on to learn about how much time a payrolling partner can actually save you.
1. 50-75 percent less time spent on administrative work
Administrative tasks associated with a flexible workforce tend to have an avalanche effect, so you'll see an immediate payback of time here when you engage a payrolling partner. Outsourcing employment administration for direct-sourced contingent workers can save an average of 50-75 percent more time on activities like onboarding, payroll, benefits administration, compliance, unemployment management, and offboarding.
We worked with a Fortune 500 science and technology solutions provider that saved more than 1,000 hours per year in hiring and payroll management during hiring surges and offboarding during staff reductions.
In turn, the company was able to spend more time focusing on contract fulfillment and other revenue-generating activities. This savings was only for one project, too — it uses IES for countless other projects across the country and throughout the year. Imagine the cumulative savings this partner experiences!
2. 90 percent faster hiring
Finding and onboarding new hires is a time-consuming process. According to the Society for Human Resource Management's "2016 Human Capital Benchmarking Report," the average amount of time it takes to fill open positions is 42 days. But sourcing from previously engaged contingent talent, alumni employees, or "silver medal" direct-hire candidates can reduce that time. A third-party payrolling partner can help you tap into these pools and onboard within five days, getting your direct-sourced talent ready to work up to 37 days sooner.
One of our clients saw just how much a partner can help companies overcome extended hiring delays. IES' outsourced HR administration allowed the client to bypass its mandatory wait times, lengthy internal hiring procedures, and other red tape. This helped the client search more competitively for talent in its industry.
3. 83 percent faster onboarding
A recent survey by CareerBuilder of more than 2,300 hiring managers and HR professionals found that about 32 percent of companies spend a month or longer on the onboarding process. IES, on the other hand, can onboard within three to five days.
Why the disparity? Consider the fact that onboarding each employee takes about two to five working hours just in managing and processing documents. And this does not include the time it takes to get results back on background checks and prescreening. Add these tasks to an already full to-do list, and onboarding can stretch out for weeks. However, an employer of record has the devoted resources to complete this process in a matter of days.
4. 80 fewer hours spent on compliance each week
A strong payrolling partner has a robust compliance program as part of its services. IES' internal legal counsel and HR department spend about 80 hours per week reviewing all federal, state, and local compliance laws and regulations so you don't have to. This also mitigates the risk of spending time and money correcting compliance violations because IES assumes responsibility for compliance with all laws and regulations.
What does this mean in real terms? Here's a great example: One of our clients saved up to 25 percent immediately in workers' compensation and liability insurances alone due to IES' nationwide volume pricing. Need time on your side? Whether you want to outsource payrolling or offload the entire process, a partner can free you up to focus your time and energy on critical HR functions that build the business. To learn how IES can streamline your contingent workforce program, contact us today for a complimentary strategic consultation with a contingent workforce specialist.
Written by: Sara Jensen, Vice President of Business Development at IES
Sara Jensen is vice president of business development for Innovative Employee Solutions (IES), a leading global Employer of Record in more than 150 countries that specializes in contingent workforce solutions such as outsourced payrolling, independent contractor compliance, and contractor management services. Founded in 1974, IES has grown into one of San Diego's largest women-owned businesses and has been named one of the city's "Best Places to Work" for 10 years in a row.
Related Articles