4 Improvements in IES' New Portal

Posted on May 14th, 2019 Read time: 3 minutes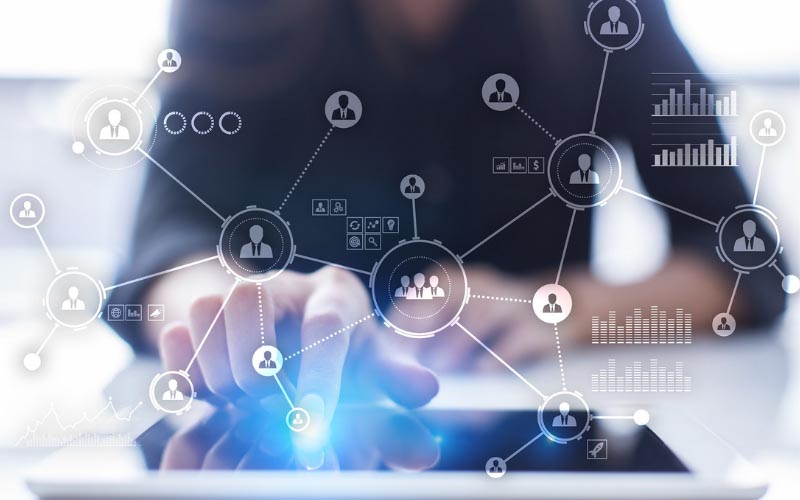 Innovative Employee Solutions (IES) is constantly working to improve services for our clients.
That's why we're making technology improvements our top priority with a new online services platform. Getting the user-friendly portal out to clients was a process of trial and error, and it took some fine-tuning and adjustment to get right. It was well worth the effort, though, because the portal's changes create a more streamlined client experience.
Although the portal is already live, there's always room for innovation. Staying ahead of technology trends in the workplace and having reporting at your fingertips is a priority for HR professionals.
And businesses are devoting more money to give their portals a technological boost: In 2018, HR tech spending on help desks and portals increased by 20%, according to a recent HR systems survey by Sierra-Cedar.
4 Ways IES Plans to Give the Portal a Boost
Wondering what's next for IES' new portal? Here's the scoop on what's cooking:
1. A custom homepage:
From the beginning, IES' goal has been to create an enhanced homepage where clients could log in and immediately see a snapshot of their entire workforce.
This, however, is a lot of custom work from the design process to the build-out phase, and we want to make sure we get it right. We went with a generic homepage to get started and began working on the custom homepage in January. This will really complete the look, feel, and functionality of WorkSite.
2. An all-in-one approach:
With the new portal, clients will eventually have the ability to do a wide range of things all in one place. They will be able to make benefits changes,run customized reports, add new team members, log requests or issues through cases, and more.
IES is planning to put all of our invoices and backup documentation into the portal before the end of the year. Clients can pull any of the supporting documentation they might need because they will automatically be emailed with a copy of the invoice and a link to the portal.
3. In-depth onboarding:
With IES' streamlined onboarding process, as soon as a PSR is submitted, the new hire is sent everything he or she needs to register with IES. The process takes as little as 30 minutes if prescreening is not required. If prescreening is required, the information is sent to the prescreening company instantaneously after the employee fills out the authorization forms. Real-time updates are also available in the portal so you can always see where the employee is throughout the process.
A smooth onboarding process is especially important in today's workforce. Professionals ages 25 to 34 spend about three years with a company before moving on to the next opportunity, according to a Bureau of Labor Statistics report on employee tenure in 2018. Having the right onboarding tools can improve employee engagement and reduce turnover risk.
4. Contractor integrations:
IES is building out a 1099 contractor portal in the second quarter so independent contractors can onboard and submit invoices all in one place. They can also see when they'll be paid and how much is left on their PO, if appropriate.
IES plans to integrate a few outside vendors (think Bunker and ComplianceHR) for the 1099 portal.
ComplianceHR will enable contractor vetting questions within the portal. This will make it much easier for clients to see whether their potential 1099 contractors qualify. Bunker will help with insurance, as it makes signing up for additional insurance a breeze for contractors.
Why is this so important? By 2020, the number of freelancers is expected to increase — they'll make up over 40 percent of the workforce — and freelancer management systems are the most effective way for companies to engage with groups of workers.
IES is excited for the upcoming changes, and we hope our clients are, too! After all, many of the ideas for the new portal came from client feedback.
Technology changes fast. Our goal is to keep up with the latest trends in HR services to ensure clients have a smooth experience.
Written By: Kara Hertzog, President of IES
Kara Hertzog is the President of Innovative Employee Solutions (IES), a leading global Employer of Record in more than 150 countries that specializes in contingent workforce solutions such as outsourced payrolling, independent contractor compliance, and contractor management services. Founded in 1974, IES has grown into one of San Diego's largest women-owned businesses and has been named one of the city's "Best Places to Work" for 10 years in a row.
Related Articles