3 Features a Contingent Workforce Needs in a Crisis

Posted on June 30th, 2020 Read time: 3 minutes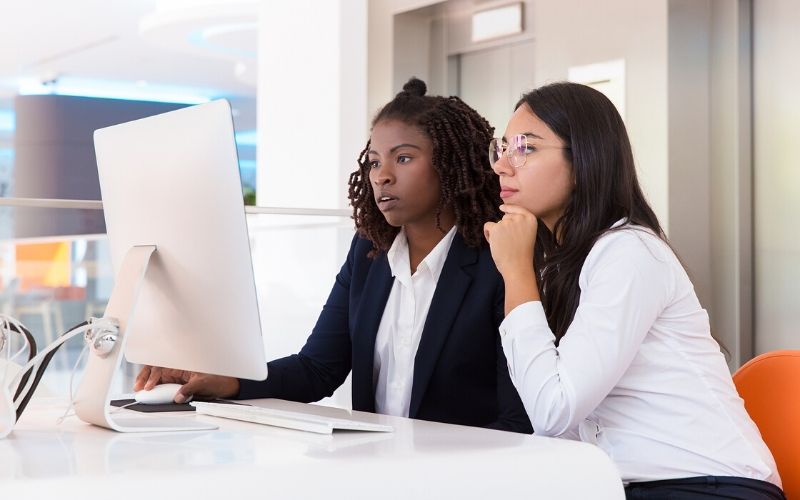 The coronavirus pandemic has been hard on small businesses. The virus and its fallout have caused more than 60% of small operations to lose revenue and about 40% to reduce employee hours to avoid layoffs, according to the Society for Human Resource Management (SHRM).
With these factors working against small businesses, simultaneous efforts to make business- and personnel-related decisions related to downsizing and hour allocation can feel like an insurmountable obstacle.
Conversely, industry-specific businesses that have seen an increase in demand due to COVID-19 face another dilemma: These organizations struggle to find the people they need quickly and affordably. In both situations, a contingent workforce might be able to help your business get through these tough times.
What a Contingent Workforce Does to Ease Fears
Temporary workers don't come with added costs such as unemployment insurance, workers' compensation premiums, and health benefits. Because of these savings, organizations can onboard new talent in time- and cost-efficient ways.
Meanwhile, businesses that need to downsize quickly are also able to do so more efficiently. Agencies that manage your contingent workforce, such as an employer of record, also handle the myriad claims that come with unemployment.
However, bringing a contingent workforce into the fold requires a different managerial approach than you might use for full-time employees. To take full advantage of what a contingent workforce offers your business, you need to understand what it needs from you.
How Contingent Workforce Management Operates in Crisis
A business is only as strong as its people. If you're falling short as a leader, your contingent workers will likely do the same. That's why it's important to understand the law or have a contingent workforce provider that can offer the guidance and resources those workers need.
You'll want to consider the following:
1. Safety Training
Contingent workers should get the same level of safety training that full-time employees receive. While safety training is always essential, it's especially crucial when particular policies and processes are being enacted to ensure the safety of your workforce.
With these types of situational workplace safety policies, training responsibilities would lie squarely on the host employer's shoulders.
2. WARN Notices
Similar to traditional employees, contingent workers are entitled to 60-day notice before mass layoffs. While governments might be more willing to work with companies on this during a pandemic, that doesn't mean you can ignore it.
If you have the runway to do so, you may need to provide federal or state Worker Adjustment and Retraining Notification (WARN) alerts to your workers. After all, there are plenty of plaintiff's attorneys out there ready and willing to go after organizations that violate these requirements.
3. Mandatory Benefits
While you don't need to offer contingent workers health benefits and a 401(k), they are entitled to other benefits under the Families First Coronavirus Response Act (FFCRA). To ensure contingent workforce compliance, you might be required to provide workers with extended paid family leave and emergency paid sick time. Depending on other local and state laws, your temporary workforce may be entitled to other benefits.
In many cases, a contingent workforce might be the perfect solution to ease your business through trying times like these. As with any business continuity solutions, they will only be as effective as your execution.
Although this workforce can help meet the flexible needs of your business, you'll still want to take steps to ensure their well-being. Communicate often — either directly or through your contingent workforce provider — about your organization's business continuity plans as they relate to this workforce to help everyone adjust accordingly.
Crises can come in any form and strike at any time. Put the necessary elements in place to help your contingent workforce feel secure and competent enough to thrive in the face of any disruption.
To learn more about how an EOR like Innovative Employee Solutions (IES) can help your business with a contingent workforce, download our whitepaper, "Devour the Competition With the Help of a Payrolling Service." You can also contact us with any questions.
Written by: Tania Fiero, Chief Human Resources Officer at IES
Tania Fiero is Chief Human Resources Officer at Innovative Employee Solutions (IES), a leading global Employer of Record in more than 150 countries that specializes in contingent workforce solutions such as outsourced payrolling, independent contractor compliance, and contractor management services. Founded in 1974, IES has grown into one of San Diego's largest women-owned businesses and has been named one of the city's "Best Places to Work" for 10 years in a row.
Related Articles