Tania Fiero, VP of HR, quoted on selling your leadership on the gig economy – Entrepreneur.com
3 Ways to Utilize Gig Economy Freelancers to Transform Your Business
January 2, 2020
1. Sell your leadership on the gig economy
If your leaders are reluctant to work with freelancers, you'll have trouble making a gig relationship fit into your operational flow. "Some managers might not yet understand that the modern workforce is changing, and many talented individuals prefer freelance work," writes Tania Fiero, vice president of human resources at Innovative Employee Solutions. Though their hesitation may be understandable, "it needs to be addressed if the company wants to grow," she adds.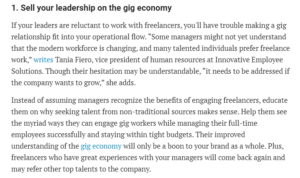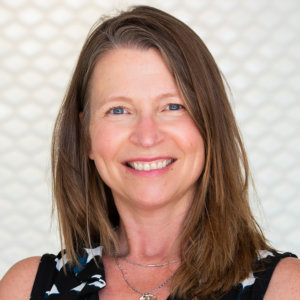 Tania Fiero, Chief Human Resources Officer | Innovative Employee Solutions
Tania Fiero is the chief human resources officer at Innovative Employee Solutions (IES), a leading global employer of record in more than 150 countries that specializes in payrolling and contractor management services for today's contingent workforce. Founded in 1974 in San Diego, IES has grown into one of the city's largest women-owned businesses and has been named one of its "Best Places to Work" for 10 years in a row.