IES Welcomes Christina Herrman as VP, Client Delivery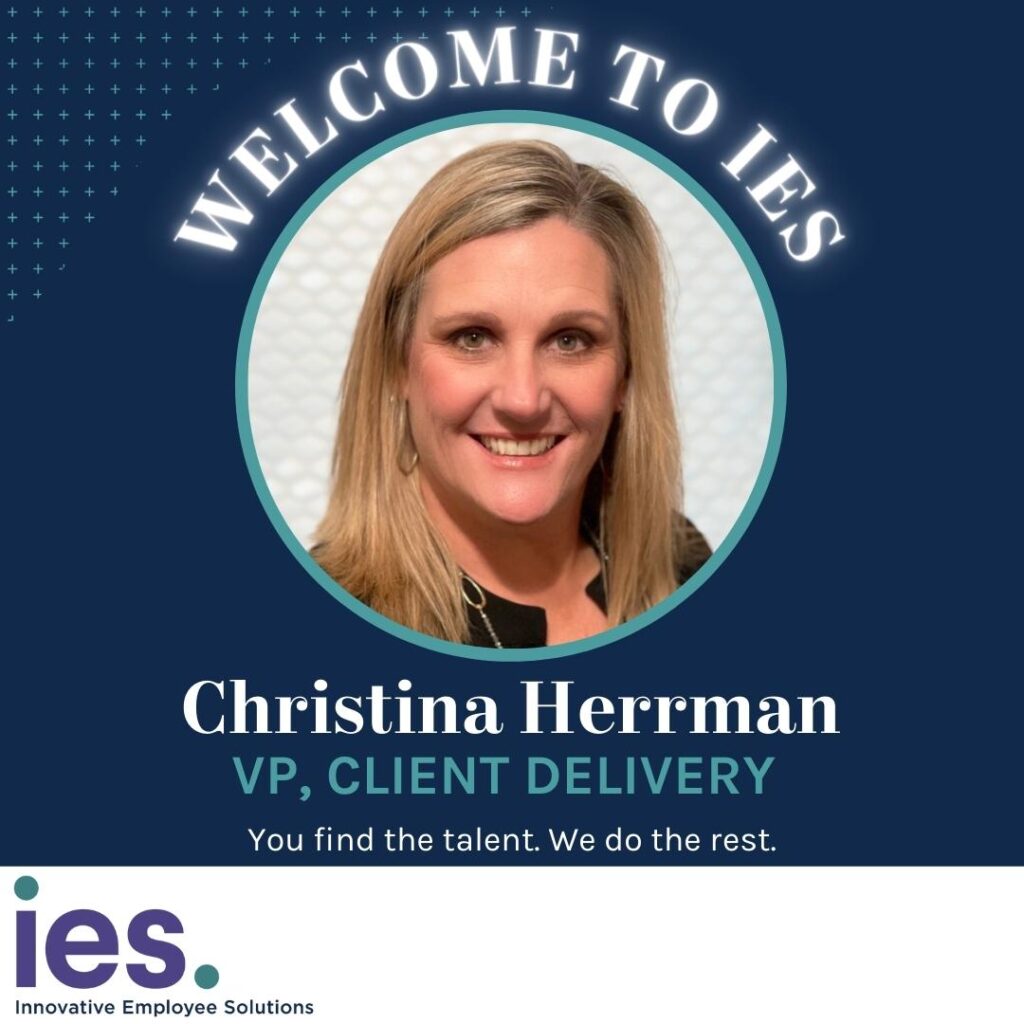 Christina Herrman joins Innovative Employee Solutions (IES) as the new Vice President of Client Delivery. IES, a leading global provider of contingent workforce solutions, specializes in Employer of Record payrolling and independent contractor compliance services in more than 150 countries.
Christina brings more than 20 years of valuable insight and experience in the Contingent Workforce space. Her expertise is in the areas of Global Contingent Workforce Management, Payrolling and Managed Service Provider (MSP), Vendor Management Systems (VMS), Statement of Work (SOW), Human Capital Management, Workforce Classification, and more.
Christina will play an integral role in developing and implementing client lifecycle strategies including acquisition and implementation that supports company growth and the expansions of IES's client base and future enterprise clients, optimizing delivery, creating best in class standards, including growing and evolving IES services.
"We are so excited to have Christina and her extensive industry knowledge of the evolving contingent workforce. Her leadership and client delivery skills will help strengthen our global presence, and grow our payrolling and IC compliance programs, enabling IES's strategic growth plans."
~ Kara Hertzog, IES President
Christina has proven success guiding contingent worker strategies for initiatives that span across the globe for mid-market and large enterprises. In addition to experience in all elements of Contingent Workforce Services, Christina has a background in HR Administration, Personnel Management and Technology Solutions.
You may reach Christina Herrman at cherrman@innovative-es.com or 1 (858)715-5100 x 714.
www.innovativeemployeesolutions.com
LinkedIn: Christina Herrman
Twitter: @c_herrman