Innovative Employee Solutions (IES) Names New Corporate Controller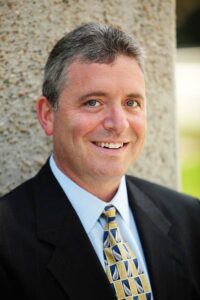 Peter Limone to oversee finances for leading outsourced payroll and human resources administration firm.
SAN DIEGO, CA – May 3, 2011 – Innovative Employee Solutions® (IES), a nationwide provider of outsourced payroll and human resources (HR) administration services, today announced the addition of Peter Limone, who will be joining the team as its new Corporate Controller. Mr. Limone will be responsible for management of the company's accounting and finance department, as well as its IT and facilities departments. He will also assume responsibility for supervision of the corporate budget process, from forecasts through compilation to implementation and monitoring.
Before joining IES, Mr. Limone worked as Vice President and Controller for 3E Company, a subsidiary of Verisk Analytics, Inc., where he was responsible for the integration of the company's accounting, treasury, reporting, tax, and financial systems. Prior to that, he was the Division Vice President of Finance and Information Systems at Follett Software Company. Mr. Limone has also served in various roles and capacities for the Safety-Kleen Corporation, Laboratory Corporation of America, and Quest Diagnostics.
"I am thrilled to welcome Peter to the Executive Leadership Team, and am confident that his leadership and technical abilities will contribute to our continued success moving forward," said Elizabeth Rice, President and CEO of IES. "His proven track record of managing corporate finances across a wide range of industries makes him ideally suited to lead our accounting and finance department," said Rice. "We look forward to benefiting from his vast experience as we continue to reach a broad range of clients in growing fields such as healthcare and technology."
Mr. Limone received his Masters in Finance and Accounting from the University of Maryland, and his Bachelor of Science in Accounting from Elmhurst College.
Innovative Employee Solutions®
Innovative Employee Solutions® (IES) is a 100% woman-owned company that provides specialized outsourced payroll and human resource (HR) administration services to companies nationwide. With clients ranging in size from under 25 employees to more than 35,000, IES has specialized expertise serving companies that staff long-term, knowledge-based contracts and projects. These project-centric organizations are primarily within the technology, biotechnology, pharmaceutical, security, government/defense, and engineering sectors. By outsourcing employees' payroll and benefits administration to IES, companies significantly reduce the time, costs, hassles, and risks involved with handling these roles in-house. IES' staff has 50+ years of experience and knowledge in payroll and HR administration. The company offers a complete menu of payroll services, including: weekly and bi-weekly pay, benefit claims administration, industrial security clearance processing and risk control management.