IES Named Winner for Best Places to Work 2022 by SDBJ
Innovative Employee Solutions Named One of San Diego's Best Places to Work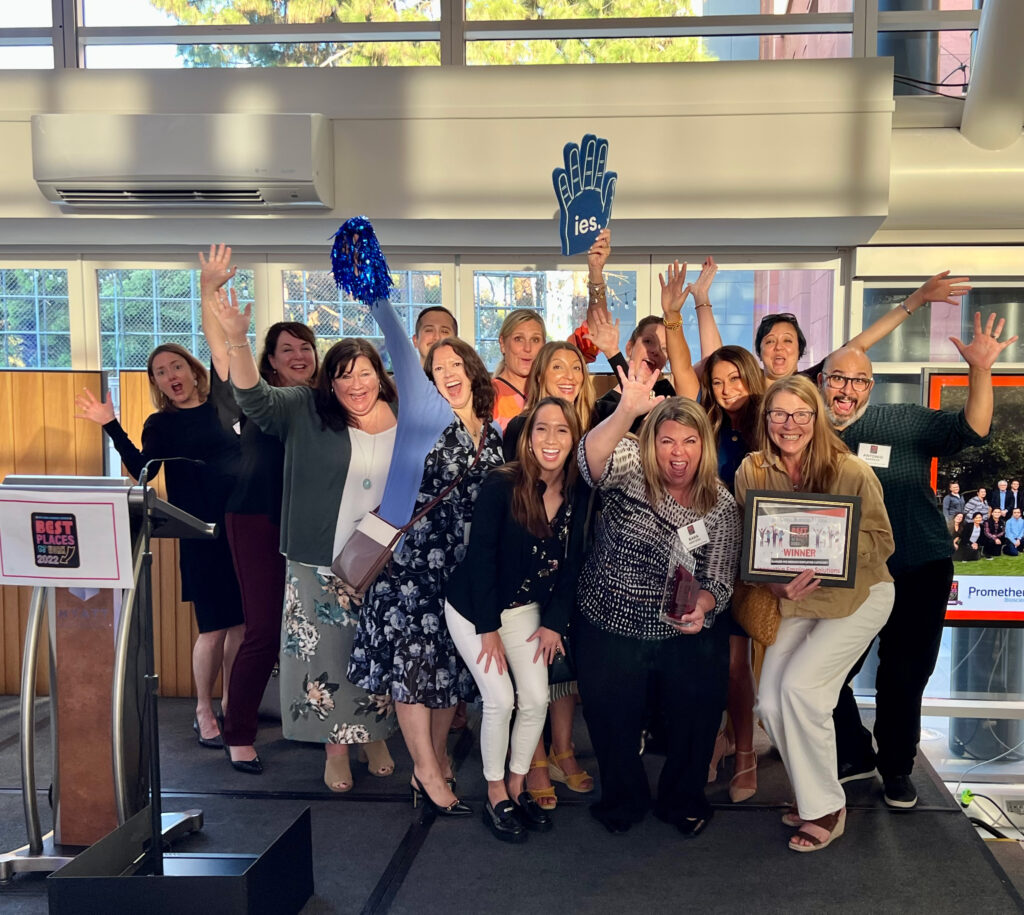 Outsourced payroll and HR administration firm among city's most desirable workplaces according to San Diego Business Journal and Workforce Research Group.
SAN DIEGO, CA. – August 25, 2022 – Innovative Employee Solutions (IES), leading provider of global Employer of Record services specializing in payrolling and contractor management for today's contingent workforce, was honored to be named a winner for San Diego's Best Places to Work 2022 by the San Diego Business Journal and Workforce Research Group.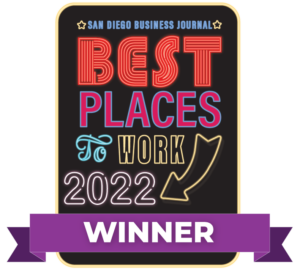 The awards ceremony, which took place at the Hyatt Regency La Jolla Aventine, recognized outstanding San Diego employers in the small, medium, and large business categories. IES was one of 42 winners highlighted at the event and ranked #15 within the Medium-Sized Employer category (50-249 US employees). With tremendous growth over the last few years, this was IES's first time competing in the medium-sized business space when in the past, was recognized as a small business with under 49 employees.
The award criteria consisted of a two-part process, the first of which was an evaluation of the nominees' HR policies, employee benefits, retention rate, and corporate culture. The second part of the process consisted of companywide surveys conducted by Workforce Research Group, in which employees were asked to anonymously rate their employers on factors such as benefits, compensation, employee recognition and appreciation, and more.
In addition to receiving this year's Best Places to Work honor, IES made the 2022 INC 5000 List of Fastest-Growing Privately Owned Companies in America. IES has also been ranked among San Diego's top women-owned and top family-owned businesses. In previous years the company also received recognition as one of San Diego's fastest-growing privately held companies.
Innovative Employee Solutions
Innovative Employee Solutions (IES) is a leading provider of contingent workforce solutions, specializing in global Employer of Record services such as outsourced payrolling, Human Resource Administration, and independent contractor compliance services in more than 150 countries. Our mission is to provide companies with flexible, consultative and technology-driven solutions for engaging the evolving workforce, enabling companies to hire quickly and compliantly anytime, anywhere globally and across industries. Founded in 1974 by Karla Hertzog in San Diego, IES has grown into one of San Diego's largest woman-owned and woman-operated businesses and named "Best Places to Work" for 11 years.
In addition, was ranked by the SDBJ for the following: #1 in Women-Owned Business and #3 in Minority-Owned Business, IES earned a reputation for client trust, high quality customer service and employee loyalty. IES has achieved an NPS of 5x higher than the industry average. What's our secret? Empowering great people to do great work! We live and breathe our core values in all we do: People First, Future Forward, Integrity, and Teamwork! Our motto is Happy Employees = Happy Clients!"
For more information about IES, visit www.innovativeemployeesolutions.com.
Media inquiries: For additional information, please contact Danielle Itani, Director of Marketing, Strategy at IES: ditani@innovative-es.com