Innovative Employee Solutions (IES) Joins JA BizTown™
Payrolling company to occupy new space in educational program for San Diego's 5th graders.

SAN DIEGO, CA – October 6, 2009– Innovative Employee Solutions® (IES), a nationwide provider of outsourced payroll and human resources (HR) administration services, is delighted to announce a new partnership with Junior Achivement (JA)'s BizTown, a unique learning experience designed to give San Diego's 5th graders a firsthand encounter with free enterprise.
JA's McGrath Family BizTown encourages students to learn about different aspects of finance, business management, philanthropy, and taxes through active participation in a simulated town. The program provides participating teachers with four weeks of classroom curriculum about free enterprise and economics, culminating in a visit to the 10,000 square foot BizTown facility itself, which houses 19 life-sized businesses and a city hall, and welcomes an average of 150 students per day. Students work in this interactive city, which is designed to reflect San Diego in its businesses, landscape, and architecture. During their visit, students manage their individual businesses, receive a simulated paycheck, visit the bank, and become a consumer in the city.
As a new Shop Sponsor, Innovative Employee Solutions will occupy one of the facility's 19 business spaces, and will provide students with materials for operating and managing the "BizTown version" of the company. The IES BizTown office will replicate the company's actual San Diego headquarters, complete with furniture, supplies, business cards, promotional materials, and more.
"IES recognizes the unique and valuable educational opportunity JA BizTown provides," said IES President Elizabeth Rice. "As a local business with deep roots in San Diego, we are thrilled to partner with Junior Achievement as Shop Sponsors, and we look forward to witnessing ithe program's impact on our city's children."
Innovative Employee Solutions®
Innovative Employee Solutions® (IES) is a 100% woman-owned company that provides specialized outsourced payroll and human resource (HR) administration services to companies nationwide. With clients ranging in size from under 25 employees to more than 35,000, IES has specialized expertise serving companies that staff long-term, knowledge-based contracts and projects. These project-centric organizations are primarily within the technology, biotechnology, pharmaceutical, security, government/defense, and engineering sectors. By outsourcing employees' payroll and benefits administration to IES, companies significantly reduce the time, costs, hassles, and risks involved with handling these roles in-house. IES' staff has 50+ years of experience and knowledge in payroll and HR administration. The company offers a complete menu of payroll services, including: weekly and bi-weekly pay, benefit claims administration, industrial security clearance processing and risk control management.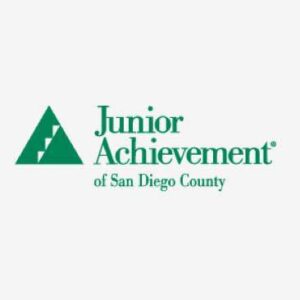 Junior Achievement
Junior Achievement of San Diego and Imperial Counties prepares students for economic achievement and success through its local in-school and hands-on programs. Junior Achievement of San Diego and Imperial Counties reaches nearly 40,000 students in grades K-12 annually. For more information on programs in San Diego and Imperial Counties, visit www.jasandiego.org.