Innovative Employee Solutions (IES) Announces Corporate Promotions
Kara Hertzog, Sandra De Ferari to assume new responsibilities at leading payroll and HR administration company.

SAN DIEGO, CA – April 5, 2010 – Innovative Employee Solutions® (IES), a nationwide provider of outsourced payroll and human resources (HR) administration services, today announced the promotion of two employees: Kara Hertzog from Business Development Manager to National Business Development Manager, and Sandra De Ferari from Account Manager to Recruiter Services Manager.
The promotions represent expanded managerial roles for both women. In addition to her current job duties, Hertzog will now play a larger role in the acquisition and management of new and existing corporate clients across a geographic territory that includes the United States, Canada, and Puerto Rico. Meanwhile, De Ferari will assume responsibility for client services and sales in the company's Recruiter Services Division, which provides payroll and back office solutions to independent recruiters and small staffing firms. "I'm delighted to celebrate the well-deserved accomplishments of these two members of our team," said Elizabeth Rice, President of Innovative Employee Solutions. "Kara and Sandra have a history of delivering consistently exceptional service and satisfaction to both clients and colleagues, and I look forward to witnessing their continued success as the scope and responsibilities of their roles increase."
Kara Hertzog joined IES in 2005 as a member of the company's client services team. Over the course of her tenure at IES she has been responsible for managing client relationships, generating new business, identifying target markets, defining division objectives, and overseeing the client services department. Prior to joining IES, Kara served as a Senior Project Manager for FleetBoston Financial and worked in fundraising and development for the San Diego nonprofit Angels Foster Family Network. A San Diego native, she received her B.S. in Business Administration from Villanova University and currently resides in downtown San Diego.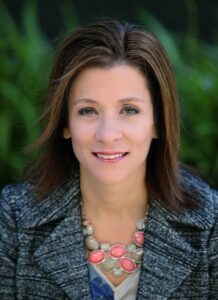 Having originally joined IES as a Customer Service Manager in 2003, Sandra De Ferari's responsibilities at the company have since included client management, account administration, and most recently, assisting with the growth, development, and management of the company's Recruiter Services Division. Prior to joining IES, Sandra worked as a Senior Recruiter or TOPS staffing. Sandra resides in Escondido.
Innovative Employee Solutions®
Innovative Employee Solutions® (IES) is a 100% woman-owned company that provides specialized outsourced payroll and human resource (HR) administration services to companies nationwide. With clients ranging in size from under 25 employees to more than 35,000, IES has specialized expertise serving companies that staff long-term, knowledge-based contracts and projects. These project-centric organizations are primarily within the technology, biotechnology, pharmaceutical, security, government/defense, and engineering sectors. By outsourcing employees' payroll and benefits administration to IES, companies significantly reduce the time, costs, hassles, and risks involved with handling these roles in-house. IES' staff has 50+ years of experience and knowledge in payroll and HR administration. The company offers a complete menu of payroll services, including: weekly and bi-weekly pay, benefit claims administration, industrial security clearance processing and risk control management.