Innovative Employee Solutions (IES) Announces Corporate Promotion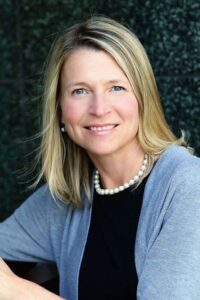 Tania Fiero named Vice President of Human Resources at leading payroll and HR administration company
SAN DIEGO, CA – May 29, 2012 – Innovative Employee Solutions (IES), a nationwide provider of outsourced payroll and human resources (HR) administration services, today announced the promotion of Tania Fiero from Human Resources Manager to Vice President of Human Resources.
"I am thrilled to recognize Tania's valued contributions to our business with this well-deserved and hard-earned promotion," said Gaby Mergenthal, President of Innovative Employee Solutions. "Tania has been a key player in setting our company's business strategy and ensuring high-quality service delivery, and she continues to be instrumental in helping IES fulfill our strategic vision. Her strong leadership and hard work have been foundational to IES's growth and success in recent years, and I look forward to witnessing her future contributions as she assumes this new role."
A seasoned professional in Human Resources, Tania has been with IES and TOPS Staffing for 17 years. Her specialties include training and development, employee relations, co-employment, recruitment and staffing, and knowledge of State and Federal legislation. She is certified as a Professional in Human Resources (PHR), and currently serves as President of the National Human Resources Association's San Diego Chapter. In addition, Tania is a member of the Society for Human Resources Management (SHRM), and was named San Diego's HR Professional of the Year in 2011.
Innovative Employee Solutions
Innovative Employee Solutions (IES) is a 100% woman-owned company that provides specialized outsourced payroll and human resource (HR) administration services to companies nationwide. With clients ranging in size from under 25 employees to more than 35,000, IES has specialized expertise serving companies that staff long-term, knowledge-based contracts and projects. These project-centric organizations are primarily within the technology, biotechnology, pharmaceutical, security, government/defense, and engineering sectors. By outsourcing employees' payroll and benefits administration to IES, companies significantly reduce the time, costs, and risks involved with handling these roles in-house. IES's staff has 50+ years of experience and knowledge in payroll and HR administration. The company offers a complete menu of payroll services, including: weekly and bi-weekly pay, benefit claims administration, industrial security clearance processing, and risk control management.