Innovative Employee Solutions (IES) Announces Corporate Promotion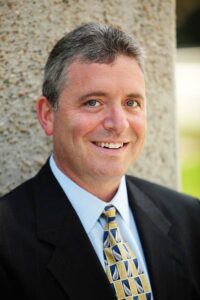 Peter Limone named Chief Financial Officer at leading payroll and HR administration company
SAN DIEGO, CA – July 2, 2012 – Innovative Employee Solutions (IES), a nationwide provider of outsourced payroll and human resources (HR) administration services, today announced the promotion of Peter Limone from Corporate Controller to Chief Financial Officer.
"We are tremendously proud of Peter, and so pleased with all he has been able to accomplish at IES in a relatively short period of time," said Elizabeth Rice, CEO of Innovative Employee Solutions. "His strong leadership, astute financial decision-making, and high level of integrity have made him a valued contributor and a natural leader here at IES." Added President Gaby Mergenthal, "In his first year with the company, Peter has proven to be an exceptional leader and a highly esteemed member of the IES Leadership Team. This advancement is well-deserved, and I know he will continue to guide his team and the company as a whole toward continued success."
Mr. Limone joined IES in 2011 as the company's Corporate Controller, bringing with him extensive experience in finance across a range of industries. Currently, he is responsible for management of IES's Accounting and Finance, IT, and Facilities departments. In addition, he supervises the corporate budget process, from forecasts through compilation to implementation and monitoring. Previously-held positions include Vice President and Controller for 3E Company, and Division Vice President of Finance and Information Systems for Follett Software Company, as well as various roles at the Safety-Kleen Corporation, Laboratory Corporation of America, and Quest Diagnostics. A licensed CPA, Peter received his Masters in Finance and Accounting from the University of Maryland, and his Bachelor of Science in Accounting from Elmhurst College.
Innovative Employee Solutions
Innovative Employee Solutions (IES) is a 100% woman-owned company that provides specialized outsourced payroll and human resource (HR) administration services to companies nationwide. With clients ranging in size from under 25 employees to more than 35,000, IES has specialized expertise serving companies that staff long-term, knowledge-based contracts and projects. These project-centric organizations are primarily within the technology, biotechnology, pharmaceutical, security, government/defense, and engineering sectors. By outsourcing employees' payroll and benefits administration to IES, companies significantly reduce the time, costs, and risks involved with handling these roles in-house. IES's staff has 50+ years of experience and knowledge in payroll and HR administration. The company offers a complete menu of payroll services, including: weekly and bi-weekly pay, benefit claims administration, industrial security clearance processing, and risk control management.