Sara Jensen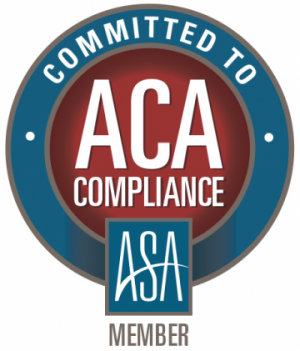 Affordable Care Act (ACA) Compliance
The Affordable Care Act (ACA) is the most sweeping healthcare legislation in decades. Beginning January 1, 2015, companies with 100 or more full-time or full-time equivalent employees must comply with the employer provisions of the law. IES is committed to ACA compliance, in both letter and spirit. We are also committed to using our expertise to help clients navigate the complexities of this legislation, and to understand the nature and extent of any additional staffing costs they may incur as a result.
Our ACA Compliance Management
As the common law employer for our clients' contingent employees, we are fully prepared to manage the following ACA requirements:
Innovative Employee Solutions is a member of the American Staffing Association. As such, and as set forward in the
ASA Statement of Principles
we are dedicated to the legal and ethical management of U.S. workers. We will therefore work diligently to help our clients implement legitimate workforce strategies and will not participate in practices that violate the law's intent.
Videos
Do staffing firms plan to offer coverage to temporary employees under the ACA?
Who is a variable hour employee under the ACA?
The American Staffing Association and its members strongly support compliance with the Affordable Care Act and are committed to the legal and ethical management of our workforces pursuant to the law's provisions. As a member of the American Staffing Association, Innovative Employee Solutions, Inc. is committed to compliance with the ACA, in letter and in spirit.