4 Changes to Federal Workplace Laws That May Be on the Horizon

Posted on January 25th, 2021 Read time: 3 minutes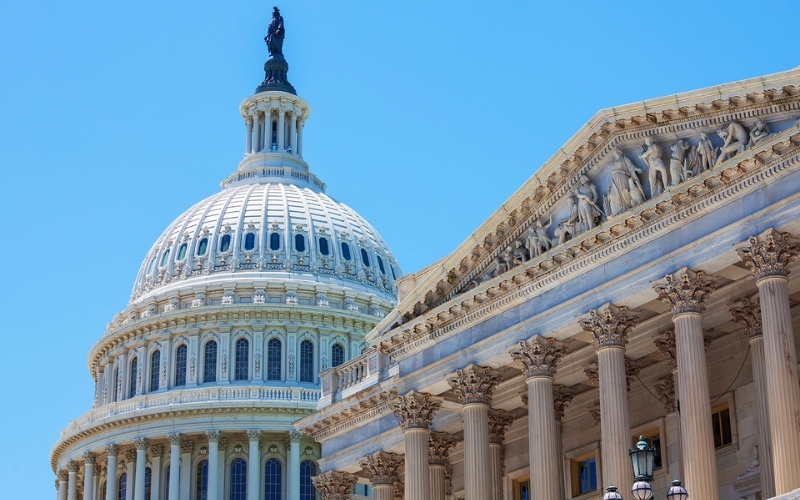 It's only fitting that a roller-coaster presidential race would cap off an unquestionably tumultuous year, but now that President Joe Biden has been sworn in, employers should start anticipating the various ways in which the new administration could change federal workplace laws.
There's still plenty of uncertainty, but the Democratic majority in the Senate provides some clarity on what may come out of President Biden's first presidential term. Now that the inauguration has passed, businesses can look ahead at what's to come.
The labor outlook in a Biden presidency
Despite the obstacles the new administration might face, HR professionals should adopt a proactive approach to potential changes to federal workplace laws, rather than a reactive one. With that in mind, here are some of the new workplace regulations that businesses may have to contend with under the Biden administration:
Stricter classification of gig workers
California follows the ABC employee classification test, which is currently among the strictest in the country, but other states could enact similar rulings under the Biden administration. Indeed, Virginia and Maryland have already established employee misclassification penalties and fines that range from $1,000 to $10,000 per misclassified individual.
Biden's campaign website explains that the administration will fight employee misclassification, which it believes "is made possible by ambiguous legal tests that give too much discretion to employers, too little protection to workers, and too little direction to government agencies and courts."
If your company currently uses workers who might land in a gray area between W-2 and 1099 classifications, it's time to either take actions that solidify their independent contractor status or think about making them full-time employees who are protected under the Fair Labor Standards Act (FLSA) to avoid any new employee misclassification penalties.
Minimum wage changes
President Biden is an outspoken proponent of a $15 minimum wage, and many business leaders think this measure will inevitably become federal law. With the Democrat-controlled Senate, the timeline for this increase is estimated at about three years.
Whether you use full-time employees, contingent workers, or both, if these workers aren't being paid $15 an hour, you should begin to think about how that will impact your business financially when this minimum wage change is passed. Anticipate the need for organizational changes that will support the increased wages.
State employment tax increases
While the second coronavirus stimulus package gives states an additional year to take advantage of funding from the initial CARES Act, they won't be receiving any additional aid. Because the coronavirus crisis has largely emptied state coffers, you can expect significant hikes in employment taxes in 2021 or 2022 as states look for ways out of debt. There's still a possibility that the government will offer the states some relief, but there's no guarantee.
Federal paid sick leave
Only some states mandate paid sick leave, but the patchwork of employment laws by state can make it difficult for national corporations to adhere to guidelines. As a result, there's significant momentum for a federal paid sick leave law that surpasses all individual municipalities, and President Biden could be the one to pass it.
We can expect the new administration to be a sharp departure from the last four years, and that means anticipating the types of legislation in the workplace that President Biden will work to pass. For companies looking to get ahead, the four predictions above are excellent places to start.
Written by: Kara Hertzog, President
Kara Hertzog is president of Innovative Employee Solutions (IES), a leading global Employer of Record in more than 150 countries that specializes in contingent workforce solutions such as outsourced payrolling, independent contractor compliance, and contractor management services. Founded in 1974, IES has grown into one of San Diego's largest women-owned businesses and has been named one of the city's "Best Places to Work" for 10 years in a row.
Related Articles