Landing the Best Candidates Without Asking for Salary History

Posted on January 31st, 2019 Read time: 4 minutes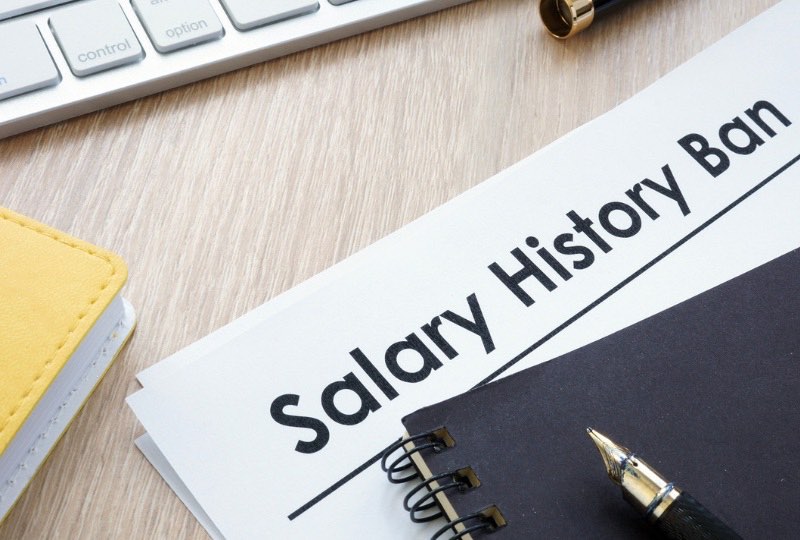 If you're operating under salary history bans, there are a few actionable steps you can take to acclimate to these new laws.
By:  Jennifer Maynard , Human Resources Manager, Innovative Employee Solutions (IES)
Published by: HR Dive
While the conversation surrounding equal pay for women is nothing new, many lawmakers are taking action to ensure it becomes a reality. Because the federal government hasn't done much lately to update the Equal Pay Act, which was implemented in 1963, at least 20 local and state governments have banned the salary history question in the hiring process.
These bans are designed to stop pay practices that adversely affect women — and racial minorities — because low pay can follow workers, affecting their market value.
Women are still lagging behind men. In fact, they earned earned 82% of what men earned in 2016, according to the U.S. Bureau of Labor Statistics.
Frankly, these bans come as no surprise. With corporate juggernauts like Amazon and Bank of America adopting their own policies, salary history bans are becoming more than a mandate — they're part of a culture that values equal pay.
Candidates are more aware than ever of their rights, making it essential that employers know how to navigate the application process in this new climate. Otherwise, as a human resources executive, you could lose a promising applicant — not to mention risk a lawsuit — simply by asking the wrong question.
Of course, there's a reason HR executives ask about salary history. They want to weed out the candidates whose salary expectations are largely incompatible with the job. Candidates making six figures probably won't settle for a salary range of $65,000 to $75,000, and interviewing those candidates several times before realizing that wastes everyone's time.
The bans task HR executives with a little more grunt work to hire the right candidate. Fortunately, there are a few actionable steps you can take to acclimate to these new laws and ensure you obtain the best candidates possible, regardless of their previous salaries.
1. Use a salary justification form. Just because you can't ask about a candidate's salary history doesn't mean you can't outline the job's details. The key is to explain how you arrived at the figure. Consider using a salary justification form that includes your methodology. Maybe assign points for certain values such as experience, skills and education. Like showing your work on a math test, this method proves you didn't pull a number out of thin air. But most importantly, it starts the salary conversation without breaking the rules.
2. Take pre-emptive action with your team. Adapting to a salary history ban requires more than just avoiding the money question during interviews. Make sure to comb through your application materials and interview scripts and modify anything that brings up salary history. Even if a ban hasn't affected your business, train your team to avoid hiring based on salary. Make an effort to document the training. This way, regardless of the laws in your region, you'll have proof that you're hiring candidates based on merit alone.
3. Find an alternative. Salary history might soon become obsolete everywhere, but there are other, more detailed methods to justify the salary range for a certain position. For instance, make sure your company regularly uses industry and market salary surveys to justify the salary range for each position. This gives you some insight about compensation without having to ask candidates directly.
In fact, you can still ask candidates about salary expectations as long as you don't seek their salary history. It might even be required in your state to share the salary range if asked. Keep in mind, also, that salary history bans extend to outside recruiters as well.
4. Use salary as a springboard. Limiting the conversation about salary can often create a more nuanced dialogue between you and your applicants. The trick is to let salary be a catalyst to discuss the company's compensation philosophy. If you pay lower than market value, explain the job's other perks that supplement that below-average rate. Conversely, follow up disclosing a higher-than-average rate by explaining the demands of the job — maybe employees are frequently required to work overtime, or perhaps the benefits are less generous than similar positions at other companies.
The goal here isn't just to comply with new rules on salary history; it's about facilitating a meaningful conversation with potential employees about their skills. Like going on a first date with someone, sharing insightful background information can help that person become more transparent and solidify a healthy relationship.
5. Expect candidates to bring up salary. While salary has historically been a taboo subject during job interviews, times have changed. Discussing salary is no longer analogous to bringing up politics and religion at the dinner table, and most candidates are likely to mention salary at some point. The good news is that if you're prepared, you shouldn't have any concerns. If you've done your homework and arrived at a reasonable range with the evidence to justify it, you won't be spending interviews debating dollars and cents.
Recruiting will always be a challenge. The laws and regulations behind talent scouting might change, but if there's one constant in the HR universe, it's that finding the right employees can be a hassle in a healthy job market. However, if you take the right steps to ensure you're not hiring based on salary history alone, the interview process won't be affected by evolving social norms.
Check out the published article on HRDIVE.COM
This guest-contributed article was written by: Jennifer Maynard, Human Resources Director
Jennifer Maynard is Human Resources Director for Innovative Employee Solutions (IES), a leading global Employer of Record in more than 150 countries that specializes in contingent workforce solutions such as outsourced payrolling, independent contractor compliance, and contractor management services. Founded in 1974, IES has grown into one of San Diego's largest women-owned businesses and has been named one of the city's "Best Places to Work" for 10 years in a row.
Related Articles