Rev up your staff. Ramp down your costs.
Your new contract workers are ready and waiting.
This year is ripe with new opportunities.  And adding some great new hires could help you make the most of them.
Now with this special offer from IES, you can build your contract up – and keep your costs down. 
For a limited time, IES is offering up to 3% off the total invoice to bring on your next contingent hire. Giving an instant boost to your bottom line.
Get ready to breathe easier. IES handles everything for your contract workforce… paperwork, payrolling, tax withholding – and everything in between. Best of all, we assume all administrative responsibility and liability for every one of your contingent workers.
Even better?  For over 40 years, IES has been helping companies of all sizes hire the right employees…right from the start. We're a leading provider of employer of record services, outsourced payrolling services and affordable contingent workforce solutions.  We service over 300 companies and payroll more than 3,400 contingent workers in the U.S. and Canada in a wide range of industries, including:
Defense contractors
Information technology
Media and software
Staffing and recruiting
Healthcare
Biotech
Just look at our proven track record:
Since 1974, IES has grown to be one of San Diego's largest women-owned businesses
We're proud to be one of San Diego's "Best Places to Work" for nine years in a row (2008 – 2016)
In a 2016 client satisfaction evaluation, IES earned a Net Promoter Score (NPS) of 43 – ranking with some of the best customer service organizations in the world!
Get your business on the fast track to success with IES!  Don't miss out on this limited time offer to save up to 3% off the total invoice to bring on your next new contract hire.  Because there's no better time to grow your staff.
*Discount will be given based on type of position, length of assignment and number of employees placed.  Once employees are on payroll for at least one consecutive month, the discount will apply and remain for one year.  Once one year has expired, the mark-up will automatically be increased.  Applies to new clients only.
---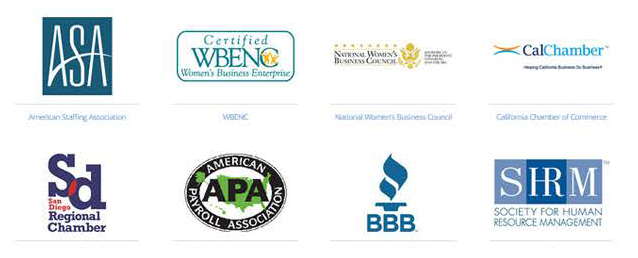 Contact us today & receive up to 3% on your next contingent hire!